Emerson SI Ballistic Goggles (Tan)
[V02B10][20688 / AC-444TS]
( 1 Reviews )
❤ Add to Wishlist
Free Shipping for orders over $159 No Coupon needed
The Emerson SI Ballistic Goggles provide full seal protection, and are very comfortable to wear, ensuring that they won't distract you during combat. The strap of the goggles is adjustable, allowing them to fit just about any player's head size. The product comes with hard carrying case so that you do not have to worry about damaging your investment. Additionally, the package comes with an extra dark lens that you can swap out from the clear lens to protect your eyes against bright light. Look no further for a goggle set that offers full seal protection and comfort for long game play.
Specifications:
Manufacturer: Emerson
Model: SI Ballistic Goggle
Color: Tan Frame / 2 Lenses
Size: Adjustable
Package Includes: Goggle, Clear Lens, Dark Lens, Carrying Case

Features:

Full Foam Seal

Adjustable Straps

Includes Spare Lens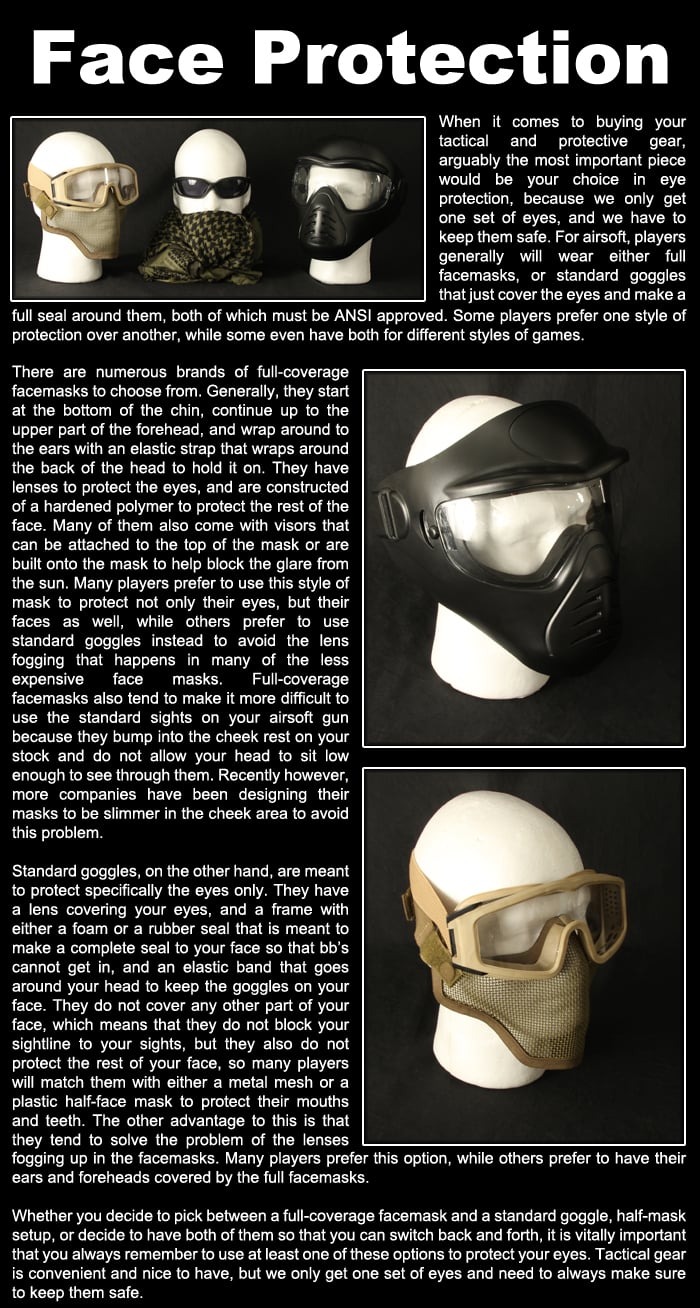 Specifications

Manufacturer: Emerson
see 1 reviews
|
Write a Review
verified buyer
D. CRANEY | 2015-11-10
Product Information:
I am currently using these goggles with my Bravo PJ helmet, they are wonderful. I have glasses with fairly wide rims and I can wear the goggles right over them. They also come with a really nice carrying case, cloth, and and extra set of dark lenses.

Pros:
1. Sturdy
2. Look sick
3. Full seal
4. Fully adjustable ( even for small heads like myself )
5. Fit over my glasses
6. Works with helmets and lower face masks

Cons:
There arent any real cons except for maybe if you use them over a helmet the strap on the goggles gets a little ruffed up.
ANZI
0 answers
1 asked

Glasses

Will these fit over glasses?

2728 days ago

drew c

0

0

(I have this same question)

Staff Answer:

Most players can fit their glasses under the goggles.

2727 days ago

1 answers
1 asked
Search Tags: Low Profile Foam Lining Head Wear Head Gear Equipment Goggle Full Seal Tactical Eye Protection Tint Smoke Smoked Yellow HD Lens
People who bought this item also purchased: