Emerson SI Ballistic Goggles For Helmet w/ Fan Version (Black)
[N05A01][20685 / AC-444BF]
( 1 Reviews )
❤ Add to Wishlist
Free Shipping for orders over $89 No Coupon needed
The Emerson SI Ballistic Goggle is the perfect option for the player who demands a field of vision clear of fogging, even in the most extreme conditions. The goggle features a silent electronic fan that efficiently and silently removes the moist air from the goggle chamber to prevent the lenses from fogging and blocking your line of sight. The product comes with hard carrying case so that you do not have to worry about damaging your investment. Additionally, the package comes with an extra dark lens that you can swap out from the clear lens to protect your eyes against bright light. Without a doubt, the Emerson SI Ballistic Goggle is sure to please those who seek clear vision of the field.
Specifications:
Manufacturer: Emerson
Model: SI Ballistic Goggle W/ Fan
Color: Black Frame / 2 Lenses
Size: Adjustable
Package Includes: Goggle, Clear Lens, Dark Lens, Carrying Case

Features:

Integrated Fan

Prevents Fogging

Full Foam Seal

Adjustable Strap

Powered by 1x AA Battery

Please Note: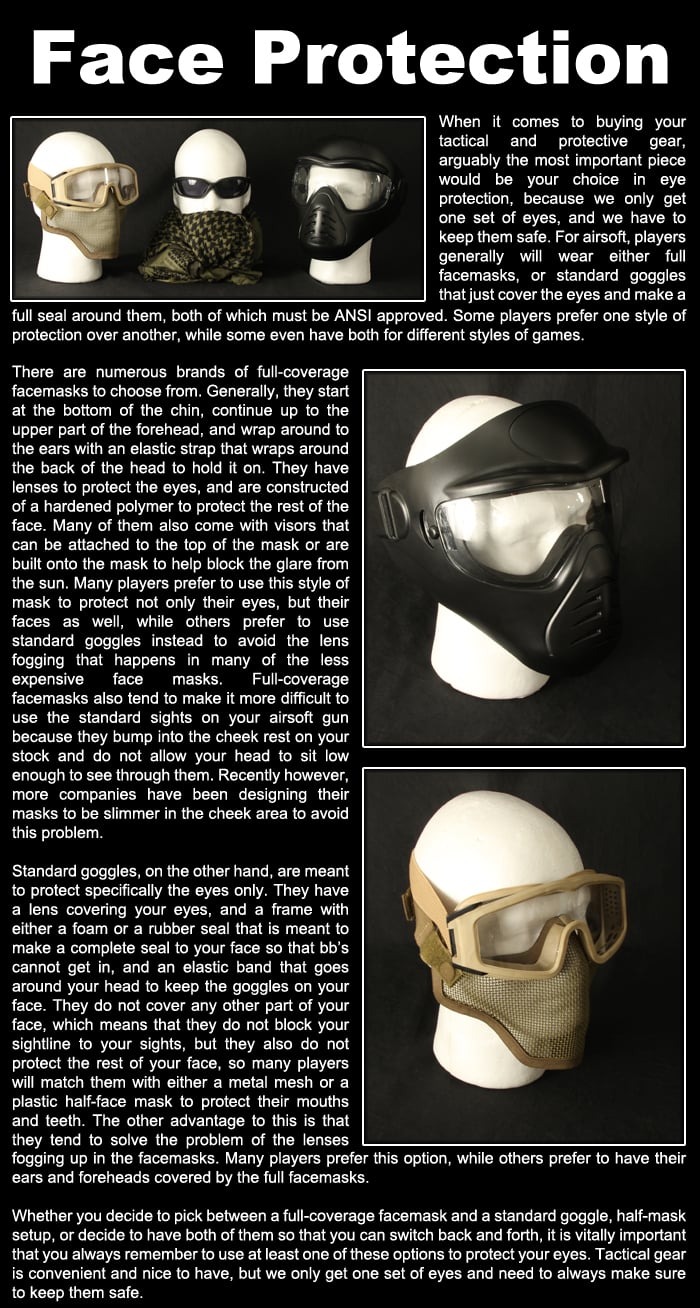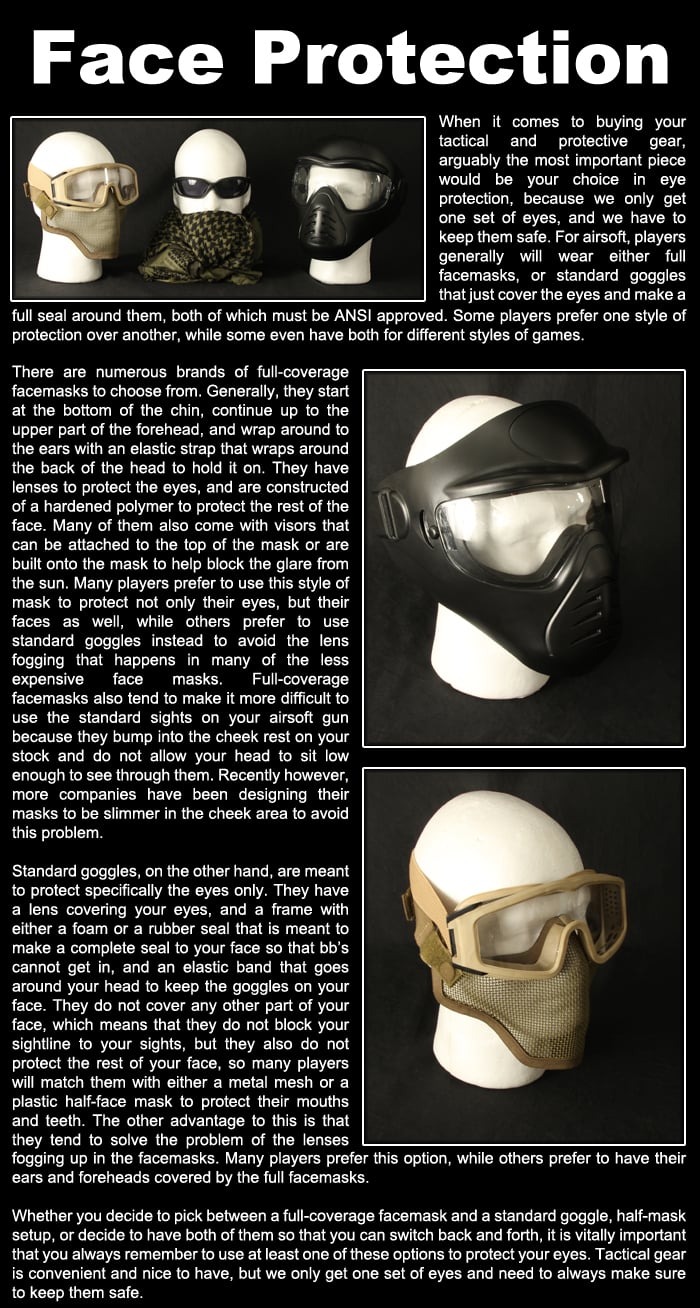 Specifications

Manufacturer: Emerson
Color: Black
Package Includes: Goggle, Clear Lens, Dark Lens, Carrying Case
see 1 reviews
|
Write a Review
verified buyer
R. COOPER | 2018-03-06
Product Information:
"End the Search for Anti-fogging Eye Protection! OK. So it fogged on me only once. but pulled the one part of it that was fogging and it went away, immediately. Note) This fogging happened after 4 hour of Texas Heat. I didn't apply any anti fogging wipes, if i did i assume there might be no fogging. Will test FOR SCIENCE!!!

Pros:
Black or tan
Ultra View very clear lens
Real life feel
No fogging Till 4 hours in game play.

Membrane like foam around rim of frame.
You Will buy this! it's last one you will need.

Perfect Starter Eye Protection.
At first i thought they where cheaply made. nope Got shot right in the eyes almost point plank and nothing.
The Strap fits large heads. ( Adjustable )
Colors and very sharp on it.
Happy to say i'm 100% Serious there are good!!!

Cons:
The fan is bit loud at times, still think it could do with two fan none the less. keep the airflow up...
The on off button is hard to tell if it's on other then the loud fan sound.
other then that it's real good for the price!
Do i need a helmet to wear these

Please Awnser

802 days ago

Michael L

0

0

(I have this same question)

Staff Answer:

you do not need a helmet to wear these

729 days ago

1 answers
1 asked

Do i need a helmet to wear these

Please Awnser

802 days ago

Michael L

0

0

(I have this same question)

Staff Answer:

no, you do not need a helmet to wear these.

729 days ago

1 answers
1 asked

Compatibility

Do i need to have a helmet to wear these goggles?

802 days ago

Michael L

0

0

(I have this same question)

Staff Answer:

no. you do not need a helmet for these.

729 days ago

1 answers
1 asked

Do i have to have a helmet to wear these

Please help

803 days ago

Michael L

0

0

(I have this same question)

Staff Answer:

No, you do not need a helmet with these.

729 days ago

1 answers
1 asked

Will they fit my glasses?

my glasses are roughly 6" in length and 1.5" in height, the lenses itself are 1.5" in height and 2" in length, they are rectangular.

983 days ago

Austin A

0

0

(I have this same question)

try dye i4s they fit mine perfectly or sly masks

658 days ago

my glasses are roughly 6" in length and 1.5" in height, the lenses itself are 1.5" in height and 2" in length, they are rectangular.

983 days ago

Austin A

0

0

(I have this same question)

Staff Answer:

These would be a bit too small; I would suggest you buy a full paintball mask, they tend to be a bit easier to fit glasses into.

693 days ago

2 answers
1 asked
Search Tags: Low Profile Foam Lining Head Wear Head Gear Equipment Goggle Full Seal Tactical Eye Protection Tint Smoke Smoked Yellow HD Lens Black
People who bought this item also purchased: