Elite Force Premium Biodegradable .20g 2700 ct. BBs (White)
[M05C02][20568 / 2211073]
One of the newest BB brand on the airsoft market, and sure to be a huge hit. These BB's are as close to a perfect 6.00mm as you can get. Rather than keeping their bb's in a flimsy, hard to handle and reseal bag like other brands, Elite Force BBs come in an easy to handle and easy to store bottle so you don't have to worry about a bag tipping over and making a mess. To make them even better, these Biodegradable BBs will even decompose over time in a non-toxic, environmentally friendly way. They are great for extended outdoor operations that require players to use biodegradable BBs.

Specifications:
Manufacturer: Elite Force
Dimensions: 5.98mm
BB Weight: .20g biodegradable
Quantity: 2700 rounds per bottle
Design: All electric guns, high power spring guns, gas guns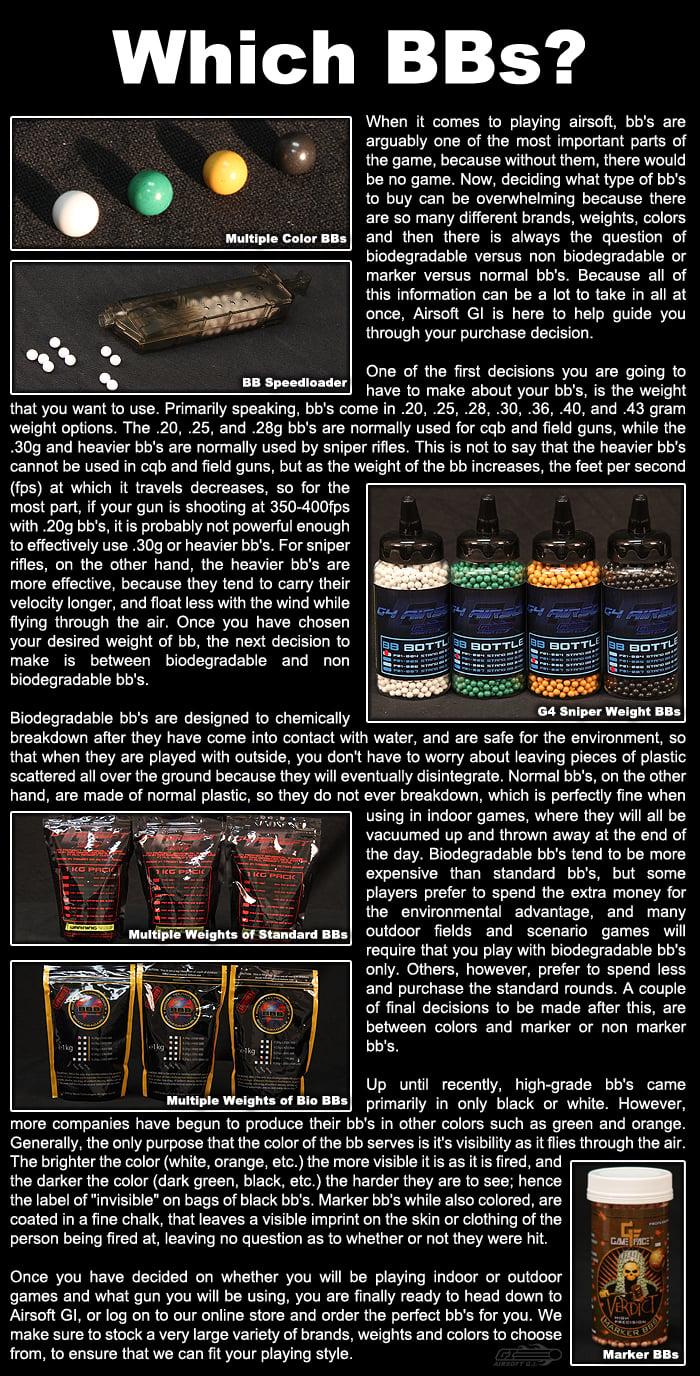 Specifications

Manufacturer: Elite Force / Umarex USA
Color: White
Material: Plastic
Package Includes: 2700 BBs
Search Tags: High Quality Precision Grade Seamless Polished Ammo BBs 0.20g Bio Biodegradable Bottle
This product was added to our catalog on Tuesday 07 July, 2015.
People who bought this item also purchased: