Echo 1 Shooting Glasses (Clear)
[V01C05][10886 / ECHO EYE PRO]
( 1 Reviews )
❤ Add to Wishlist
Eye protection is arguably one of the most important pieces of airsoft safety equipment a player can have. Full face protection is obviously the safest, but at the bare minimum, a player must be wearing shooting glasses to protect their eyes. The Echo 1 Shooting Glasses are a perfect example. They are affordable, comfortable, and will protect your eyes from stray bb's and even parts like springs when you're working on your airsoft gun. You only get one set of eyes to work with, so be sure and protect them with the Echo 1 Shooting Glasses.
Specifications:
Manufacturer: Echo 1
Model: Shooting Glasses
Color: Clear
Package Includes: One (1) pair of shooting glasses

Features:
Comfortable design
Clear lenses
Protects eyes
Affordable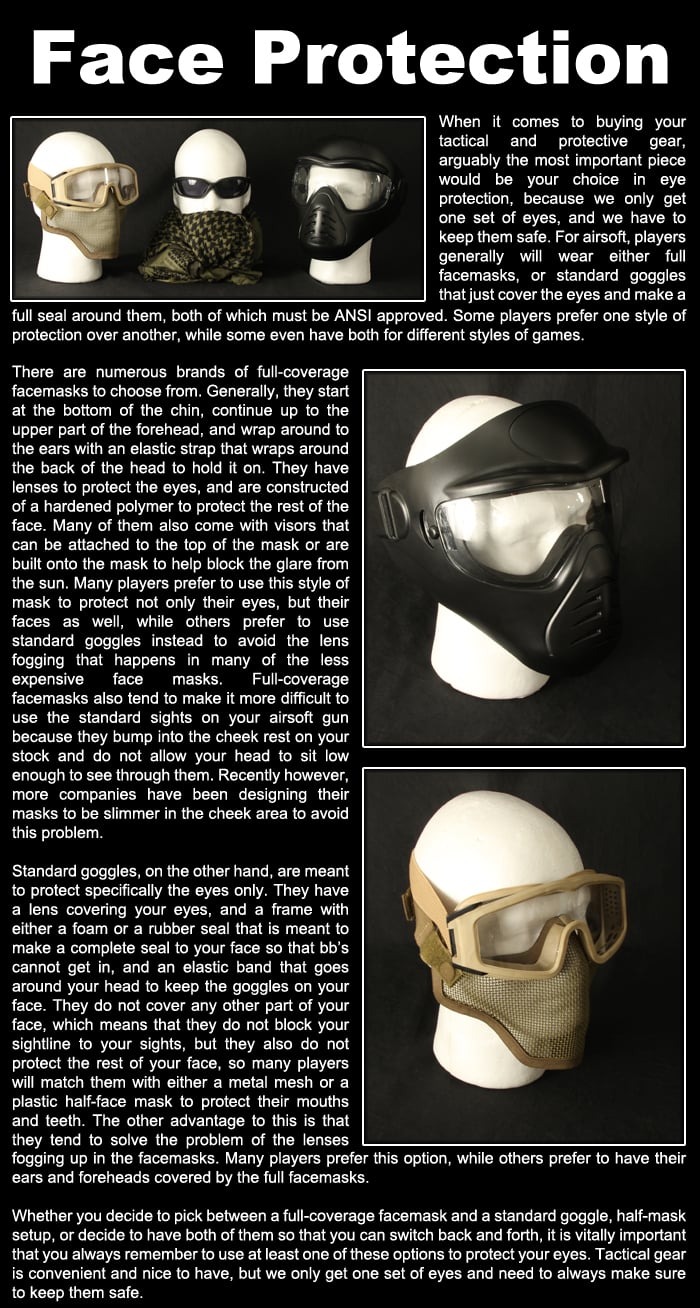 Specifications

Manufacturer: ECHO 1
Color: Clear
Material: Polymer
Package Includes: One (1) Set of Glasses
see 1 reviews
|
Write a Review
T. PARKER | 2014-07-08
Product Information:
These glasses are really low profie which makes them great if you use a DMR or sniper rifle. Really love these glasses.

Pros:
Low Profile
Great for snipers/Marksmen
Great eye protection

Cons:
None really
can you use this within games?

yes or no answer

1502 days ago

Gabriel N

0

0

(I have this same question)

Staff Answer:

No. We do not recommend it.

1499 days ago

1 answers
1 asked
Search Tags: Wrap Around Design Anti-Fog High Build Quality Shooting Range Low Profile Kit Head Wear Head Gear Equipment Glass
This product was added to our catalog on Tuesday 03 July, 2012.
People who bought this item also purchased: