E-02 M16 360 rd. AEG High Capacity Magazine (Gray)
[05311]
( 1 Reviews )
❤ Add to Wishlist

New to airsoft? Here are some safety tips for airsoft guns that we recommend following.
This magazine is recommended for use with the A&K, Echo 1, JG, Tokyo Marui, Classic Army, VFC, ICS, G&G, and G&P M16 series AEGs, it may work with other brands AEG but cannot be guaranteed by Airsoft GI.
Specifications:
Manufacturer: E-02
Magazine Capacity: 360 rounds

High Capacity Magazine Operation:
Find the trap door, usually located on the top of the magazine near the loading nozzle.
Open trap door and fill reservoir with high quality BBs.
Wind the wheel at the bottom of the magazine (notice the pitch and volume of the click).
Continue to wind wheel until pitch changes. Once the click gets louder, or begins to "double click," the magazine is fully wound.
Insert magazine into gun and fire. You may need to rewind the wheel during play.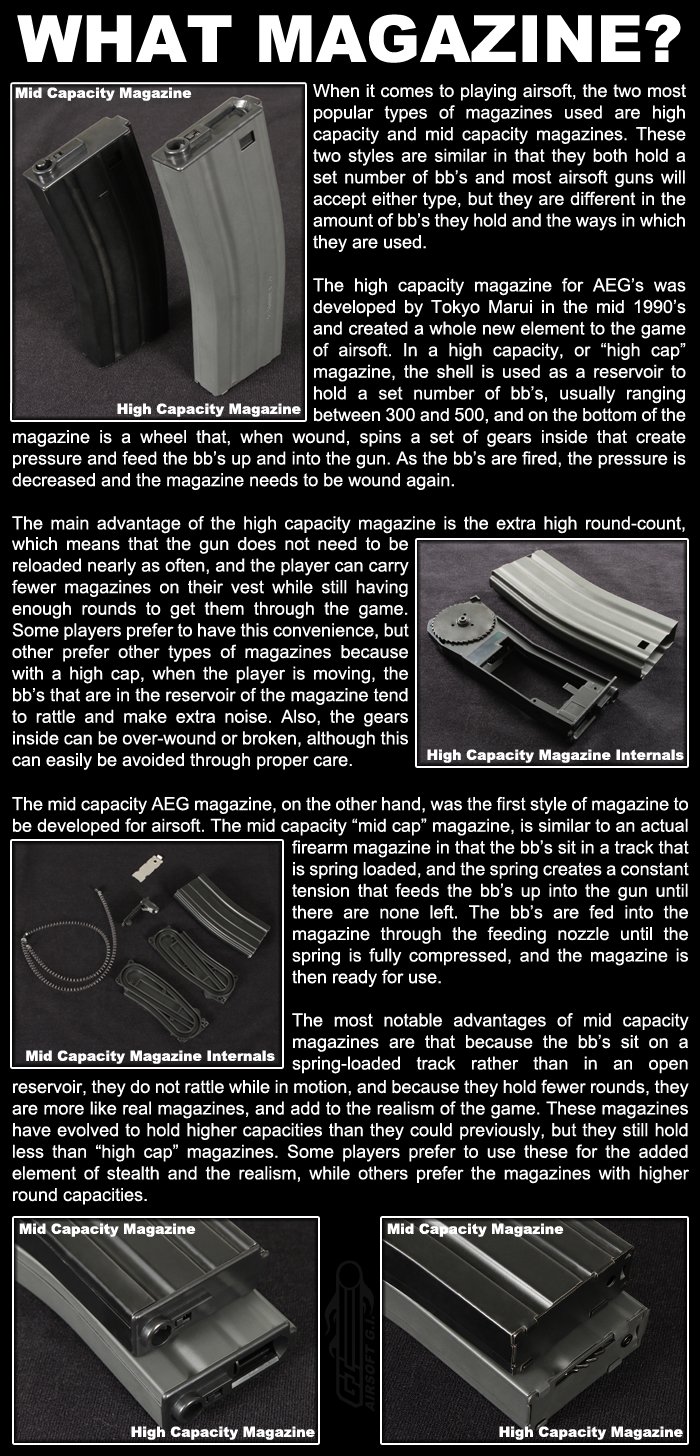 Specifications

Manufacturer: E-02
see 1 reviews
|
Write a Review
verified buyer
S. METZ | 2009-09-10
Product Information:
I bought two of these mags because I was on a budget. They are made of a very rough metal. Because they were made of cheap metal they don't slide in and out of the magwell very well. You have to push them in and pull them out(even after being spray painted with Krylon ultra smooth). This said they function actually pretty decently. No problems yet except the winders are kind of screwed up.

Pros:
They get the job done

Cons:
cheap metal
hard to get in and out of the magwell
Search Tags: Mil Sim E2 Gun Field M4 M16 SCAR Mag Clip