Classic Army M4 470 rds. AEG Flash Magazine (Tan)
[X-1F08C][33121 / P462M-T]
The Classic Army M4 Flash Magazine is one of the best solutions for wanting to carry a ton of BBs with you, but without the annoying and tedious long winding times of traditional high capacity magazines. This flash magazine is build for M4/M16 style rifles, or any rifle that accepts M4/M16 magazines, and it operates by pulling down a trapdoor on the bottom of the magazine, and pulling on the string a few times, instantly loading up your magazines, and feeding up to 470 rounds of pure firepower at your enemies! So don't compromise, and pick up a Classic Army Flash Mag today!
Specifications:
Manufacturer: Classic Army
Magazine Capacity: 470 rounds

Features:

Metal Construction

Wind Up String Design

470 rd Capacity

High Capacity Magazine Operation:
Find the trap door, usually located on the top of the magazine near the loading nozzle.
Open trap door and fill reservoir with high quality BBs.
Wind the wheel at the bottom of the magazine (notice the pitch and volume of the click).
Continue to wind wheel until pitch changes. Once the click gets louder, or begins to "double click," the magazine is fully wound.
Insert magazine into gun and fire. You may need to rewind the wheel during play.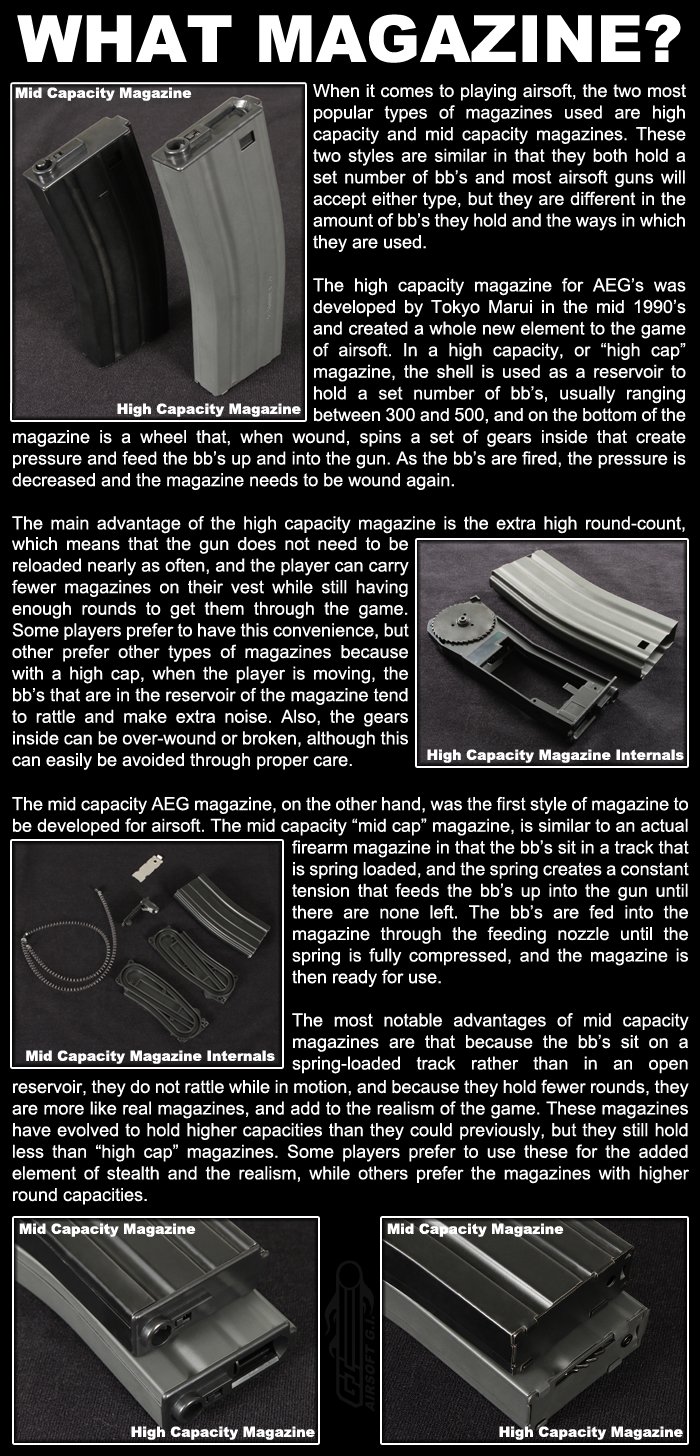 Specifications

Manufacturer: Classic Army
Color: Tan
Size: 470 Rounds
Material: Metal
Package Includes: One (1) Magazine
This product was added to our catalog on Friday 29 September, 2017.
People who bought this item also purchased: