Classic Army CA25/M110 470 rd. AEG High Cap Magazine (Black)
[SF24][30068 / P255M]
( 2 Reviews )
❤ Add to Wishlist

This magazine is recommended for use with the Classic Army SR25 series AEGs, and the Echo 1 ER25k, it may work with other brands AEG but cannot be guaranteed by Airsoft GI.
Specifications:
Manufacturer: Classic Army
Magazine Capacity: 470 rounds

High Capacity Magazine Operation:
Find the trap door, usually located on the top of the magazine near the loading nozzle.
Open trap door and fill reservoir with high quality BBs.
Wind the wheel at the bottom of the magazine (notice the pitch and volume of the click).
Continue to wind wheel until pitch changes. Once the click gets louder, or begins to "double click," the magazine is fully wound.
Insert magazine into gun and fire. You may need to rewind the wheel during play.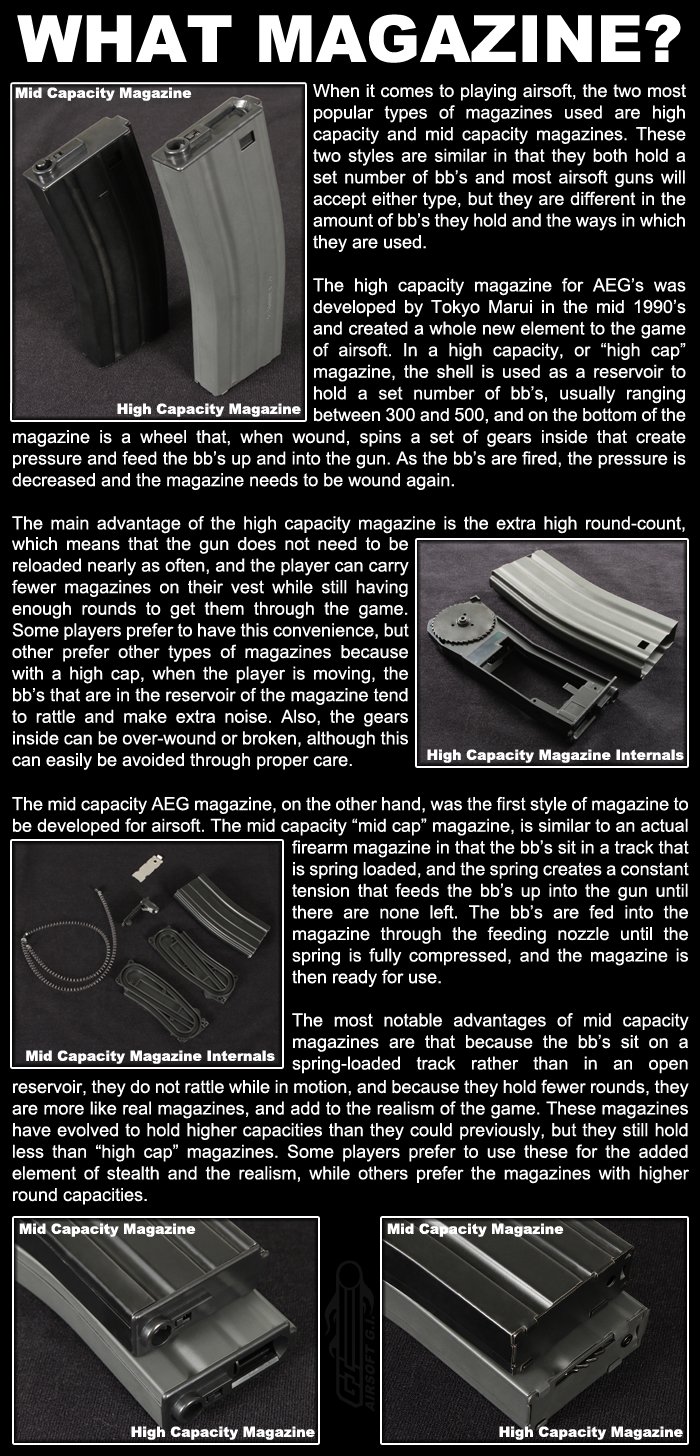 Specifications

Manufacturer: Classic Army
see 2 reviews
|
Write a Review
verified buyer
D. | 2019-08-28
Product Information:
Typically high caps are absolute garbage, however this SR25 mag aint so bad. Yeah there's still the winding wheel, but its better than most other high caps I've ever used.

Pros:
-Wheel is a bit sturdier than others
-metal housing
-470rd for DMR is more than plenty

Cons:
- it's still a high cap so it'll always be inferior to mid caps
verified buyer
A. | 2019-08-28
Product Information:
This is the perfect sidearm for fans of classic 80-90's action flicks. It's metal, 1:1 to the real thing, and apparently is upgradable. I genuinely love this thing.

Pros:
-Metal
-Chrome
-1:1 to the real thing
-Upgradable

Cons:
-Unfortunately comes with and orange tip
Search Tags: Hicap Highcap Winding Wheel M110 M-110 SR25 SR-25 DMR Mag Clip
People who bought this item also purchased: