CYMA AK47 550 rd. AEG High Capacity Magazine w/ Winding Key (Black)
[W04F06][24860 / CM-C47]
High capacity magazines have plenty of space to hold a lot of BBs. It is not a bad idea to carry more though, having more magazines can help put pressure on your opponent without the fear of running out of ammo. This magazine is recommended for use with the Dboy, Cyma, Echo 1, and JG AK series AEGs, it may work with other brands AEG but cannot be guaranteed by Airsoft GI.
Specifications:
Manufacturer: Cyma
Magazine Capacity: 550 rounds

High Capacity Magazine Operation:
Find the trap door, usually located on the top of the magazine near the loading nozzle.
Open trap door and fill reservoir with high quality BBs.
Wind the wheel at the bottom of the magazine (notice the pitch and volume of the click).
Continue to wind wheel until pitch changes. Once the click gets louder, or begins to "double click," the magazine is fully wound.
Insert magazine into gun and fire. You may need to rewind the wheel during play.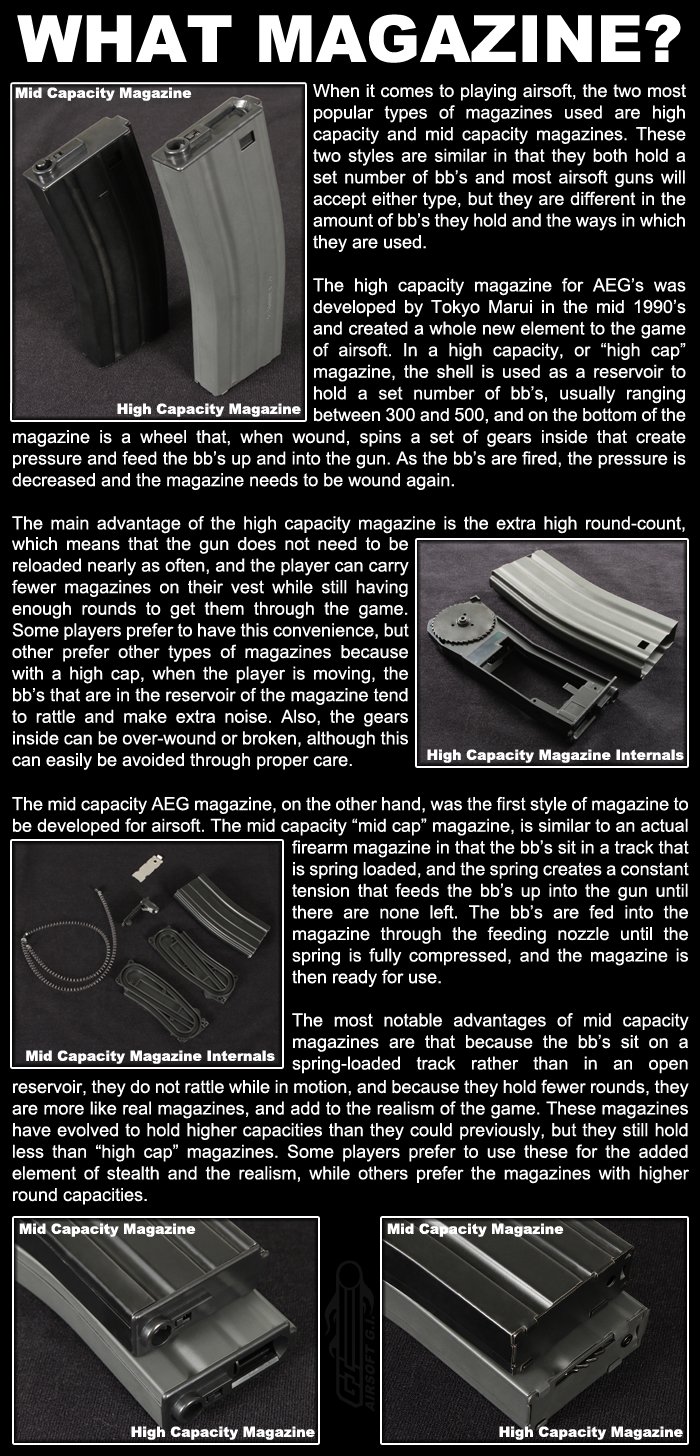 Specifications

Manufacturer: CYMA
Package Includes: Magazine
Search Tags: Stock Replacement OEM MilSim Mag Clip Cap AK
This product was added to our catalog on Tuesday 17 May, 2016.
People who bought this item also purchased: