Bobster Alpha Ballistic Goggles w/ 2 Anti-Fog Lenses (OD Green)
[D01C03][34295 / BALP101G]
Free Shipping for orders over $89 No Coupon needed
The Bobster Alpha Ballistic Goggles are extremely durable goggles that have passed the most stringent US Army testing. The Alpha goggles use high quality polycarbonate lenses that are coated with a layer of anti-scratch and fog material to keep visibility even in stressful environments. The foam lines around the frame of the goggle are treated with a Anti-microbial substance to ensure that it does not degrade over time. The Bobster Alpha Ballistic Goggles come with both a clear and smoked lens to adjust for varying lighting conditions as well as a protective sleeve to place over the lenses when not in use.
Specifications:
Manufacturer: Bobster
Color: OD Green
Package includes: Clear and smoked lens, microfiber cloth, goggle carrying case.

Features:

Passed Military Testing

Anti-Fog and Scratch polycarbonate lenses

Protective Sleeve

Clear and smoked lenses for varying lighting conditions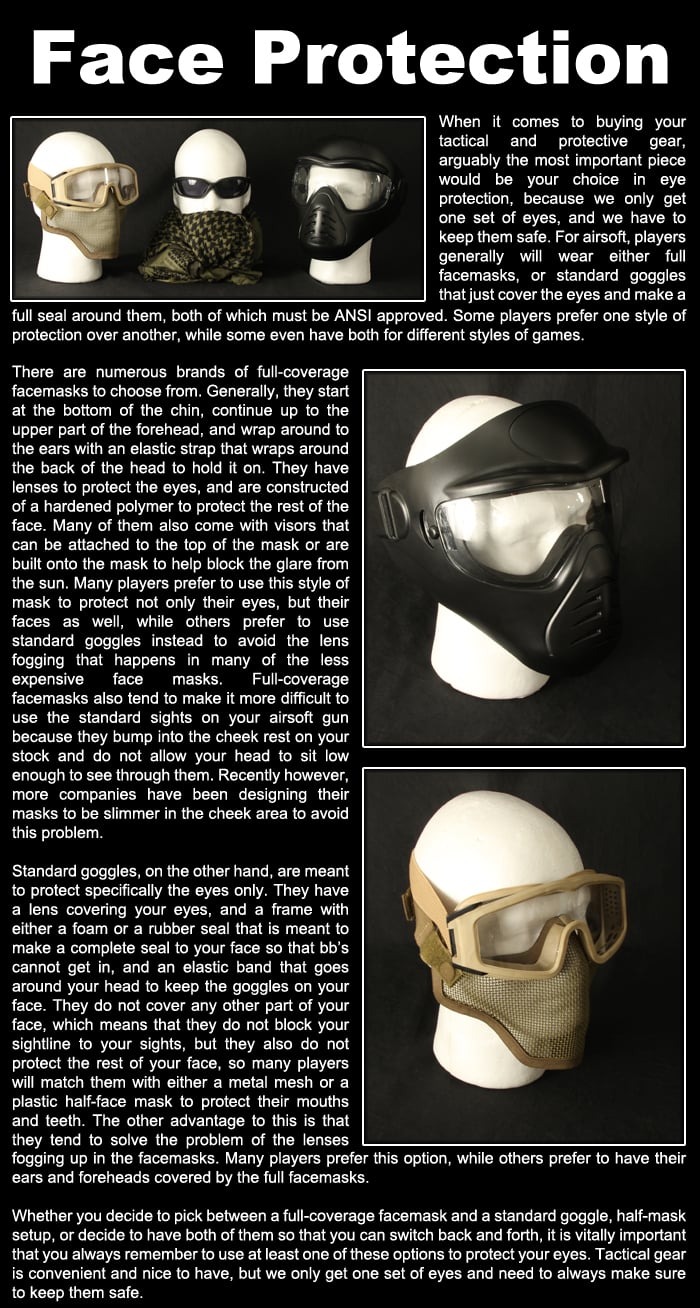 Specifications

Manufacturer: Bobster
Color: OD Green
Size: Adjustable
Material: Polymer
Package Includes: One (1) Goggle, One (1) Clear Lens, One (1) Smoked Lens
Will they fit over glasses?

I wear oakley prescription frames. I need OTG style goggles.

619 days ago

Michael L

0

0

(I have this same question)

Staff Answer:

https://www.airsoftgi.com/product/Valken-V-TAC-Tango-Airsoft-Goggles-w-3-Color-Lenses-Black-20860/

596 days ago

1 answers
1 asked

Do they fog

From your knowledge, do these goggles fog at all?

647 days ago

Gavin M

0

0

(I have this same question)

Staff Answer:

Most eye protection will fog at some point or another. It all depends on the lenses and also the amount of air flow they allow in. For these goggles, you're going to experience less fog than normal, but don't expect a fog free experience if it's very humid and you aren't moving.

646 days ago

1 answers
1 asked

Glasses

Would this pair of goggles work with glasses, if not is there a good pair that would work?

769 days ago

Cayden T

0

0

(I have this same question)

Staff Answer:

These may be able to fit a pair of glasses with a small frame, but it's hard to say. I would encourage you to look at goggle options designed specifically to hold prescription lenses.

769 days ago

Would this pair of goggles work with glasses, if not is there a good pair that would work?

769 days ago

Cayden T

0

0

(I have this same question)

Staff Answer:

Players have had various type of glasses fit under these goggles.

769 days ago

2 answers
1 asked
Search Tags: High Impact Rated UV Protection Anti-Fog Scratch Resistant Low Profile Wide View Head Wear Head Gear Equipment Goggle Full Seal
People who bought this item also purchased: