Airsoft GI FMG4 M-LOK Overwatch Carbine AEG Airsoft Rifle
[31720]
This New FMG4 features the new 15" M-lok rail and a 16" carbine barrel. Full metal exteriors and high quality Lonex internals vastly complement the sleek look of this gun.
This incredible offer is only available at Airsoft GI. If you were to buy all these parts individually it would cost over $370!

$220 for the base gun
$85 for the Rail
$40 for the crane stock (assuming the gun is already wired for a crane stock)
Only Airsoft GI can save you that much money on such high quality items.
Specifications:
Manufacturer: Airsoft GI
Model: Strike
Muzzle Velocity: 410-420 FPS
Magazine Capacity: 360rds
Package Includes: Gun, Flash Magazine

Features:
Full Metal Body
Laser Etching Logos
Functional Bolt Catch
Functional Charging Handle
Adjustable Crane Stock
Realistic Pistol Grip
Aluminum Construction
Full Metal Modular M-LOK RIS System
Fully Licensed Trademarks

Please Note:

Optic is NOT included.

Battery and Charger not included.
This product is covered under a 45 days warranty against workmanship and defect, for more details contact Airsoft GI.
This product is built to order, please allow 1-5 days additional processing time.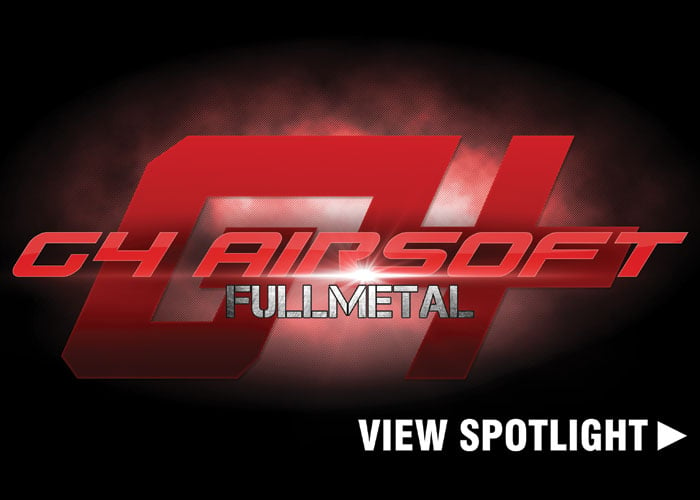 Specifications

Manufacturer: Airsoft GI
battery

what type of battery is most recommended for this

1376 days ago

John E

0

0

(I have this same question)

Staff Answer:

Up to an 11.1v lipo battery

1290 days ago

1 answers
1 asked

What kind of battery does this gun need?

It is not listed what type of battery should be brought to the rifle

1540 days ago

noam p

0

0

(I have this same question)

Staff Answer:

Most players prefer using a 7.4v stick lipo battery.

1279 days ago

1 answers
1 asked

What kind of battery does this gun need?

It is not listed what type of battery this rifle needs

1540 days ago

noam p

0

0

(I have this same question)

Staff Answer:

We recommend using a 7.4v LiPO buttery type battery.

1276 days ago

1 answers
1 asked
People who bought this item also purchased: