Top 5 Rifles for CQB
Close Quarters Combat or CQB is exactly what the names says. Very fast paced combat in a very enclosed space. Like a warehouse or office building. Even though CQB has been around for a very long time, it has been very popular in airsoft recently. It is safe to say that there are a wide variety of guns that were built with CQB in mind. Here is the top five rifles for CQB!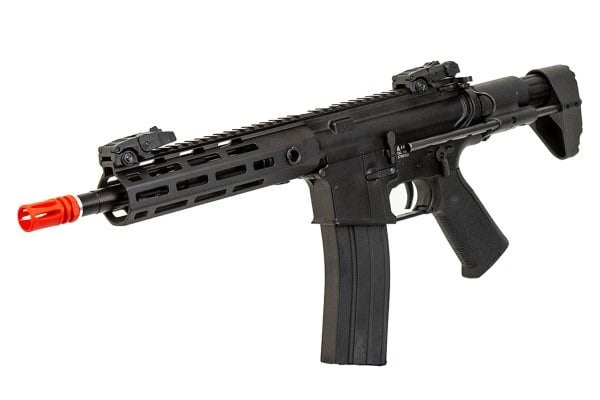 We are starting this list with a heavy hitter! Arcturus has recently made its way to the States and have performed amazingly with both their AK platforms and their M4 variants are holding up just as great! Starting off with the full metal body and ambidextrous controls. This rifle was built to last and made for anyone to use! The M-LOK Rail is perfect for customizing to with all of the accessories you want! The top monolithic rail has all the space you need for any optics you choose. The PDW Stock is adjustable to six different positions, giving you a wider field of adjustment. Unlike other PDW style stocks that only have 2-3 positions. Internally you have the best shimmed gearbox our of the box! With upgraded gears, full metal teeth piston, microswitch trigger, 6.02mm inner barrel, and rotary style hop up unit. You have amazing performance out of the box! The AR03 is shooting around 350-370 FPS, which is too high for CQB gameplay. However, with the quick change spring system, you can easily drop the FPS to get this rifle where you need it you be!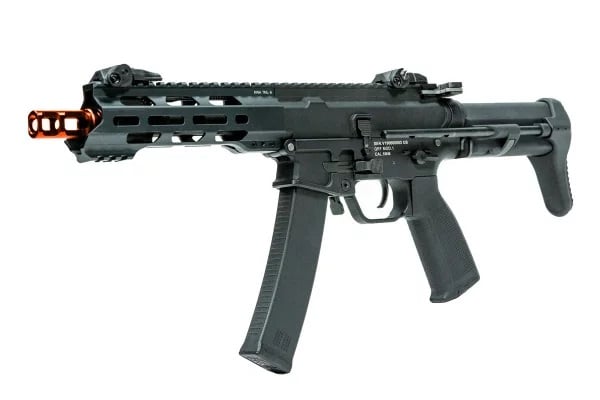 We all know that KWA is one of the best in the airsoft industry. From great performing gas blowback pistols, to high end AEGís. We all know the quality and performance you get out of any airsoft gun they make. They have gone above and beyond the market with their new QRF series. The QRF MOD1 has been the most popular model out o fall that have been released so far. The lever-style magazine release and the curved magazine is very reminiscent of another popular SMG. The 2.5 Gearbox allows you to adjust the FPS without having to change the spring and the gearbox itself is capable of accepting aftermarket MOSFETS like the GATE Titan. With the robust build and the excellent internals, you will not regret this rifle!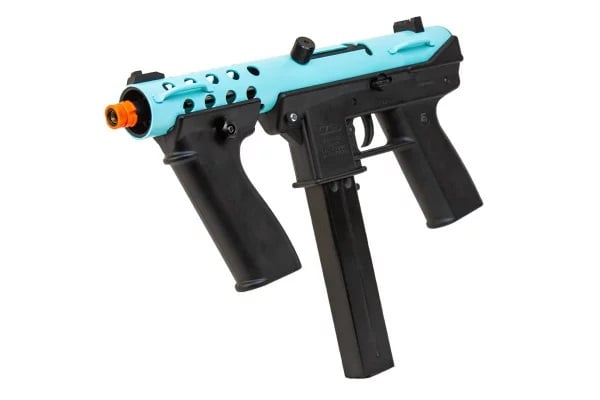 SpeedQB has taken off as a culture in airsoft and one of the mainstays is having a very flashy gun. The Limited Edition Cerakote GATs by Echo1 get you two steps ahead of the game! Available in Teal, Green, and Red. The GAT is a very unique SMG that is perfect for close quarters! Being compact and light weight, you are able to keep up your speed and mobility. A M4 Buffer Tube Kit is available for you to utilize a stock to make a very unique pistol caliber carbine. This SMG is one that will sprint by you in a flash, only after you have called your hit!
Classic Army has gone above and beyond the standards of airsoft guns. Especially with their Skirmish Line. The ECS gearbox includes a programable trigger with active breaking. This means that you can set your gun to specific bust modes and will never have to worry about over cycling or the gearbox locking up! The AR4 SBR also includes a 6.03mm Inner Barrel and a Rotary Style Hop Up Unit. This provides amazing accuracy and consistency. The Classic Army High Speed and High Torque Motor provides a great trigger response and rate of fire. The nylon fiber construction keeps weight down and retains its durability, so this rifle can take a beating!
The Lancer Tactical Pro-Line Series is a step in the right direction! Just like the Classic Army Rifles, Lancer Tactical has integrated their one electronic trigger control, or ETU for short. Just like the Classic Army Skirmish Series, these rifles have a 6.03mm inner barrel and rotary style hop up unit. The gearbox also features a quick change spring system. The full metal received increased the durability that this gun can handle. Out of the box this rifle comes with a 120rd magazine. This to me is a very big pro! Especially if you are playing indoors. You donít want the rattle of a high cap to give your position away.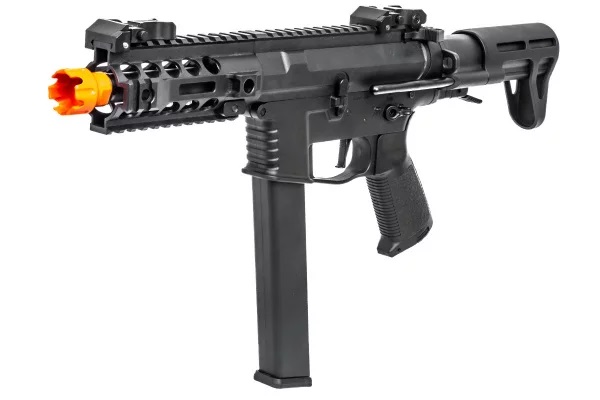 I had to throw in the Classic Army PXG9 onto this list because of how amazing it is! Honestly is it the AR4 SBR with a 9mm style magazine, but that is what makes it awesome! You are able to run pistol sized magazines in a compact rifle. Giving you the storage capacity of a pistol with the fire power of a rifle! The 6.03mm inner barrel and rotary style hop up unit give great accuracy and the high speed/torque motor combined with the ECS trigger give great trigger response and rate of fire. Just like all of the other ECS models. With standard AR style controls, your functionality of the gun is the same as any M4. This means you donít have to worry about releasing a lever and changing your reload style. Pair this with the Classic Army Auto Winding Drum Magazine and you are set for hours of shooting!