Top 5 Best Airsoft Sniper Rifles for 2020
We all know how popular the long range sniper play style has been during the last few years. Players like Novritsch, Silo and many others have pushed the envelope of what is possible with sniper rifles in an airsoft game.
This has led to a massive surge in players wanting to pursue the path of the marksman and become a force multiplier on the airsoft battlefield. Every sniper has to start somewhere, and here are the top five sniper rifle airsoft guns for airsofters to pick up in 2020!
The elite force Amoeba Striker Gen 2 takes one of our favorite rifles from the past year of airsoft sniping, and manages to make it EVEN BETTER.
This innovative rifle uses a direct feed system, coupled with a shorter bolt system designed around an AEG spring to give you a magazine placed in the correct location on a rifle, that feeds like a traditional AEG midcap, and gives you easy access to the back side of the hop up unit to clear a jam or even handload a BB in a pinch.
Elite Force and ARES also shortened the rifle for the Gen 2, terminating the outer barrel just after the hand guard in a threaded tip, perfect for that coveted G-spec look with the attachment of a suppressor. Even with this short barrel, it is kicking out impressive FPS, accuracy, and range all for only $200.

The Action Army T-11 is another sniper rifle to take the traditional concepts in a previously established model, and improve upon them. The T-11 tackles the design and function of a VSR10, one of the most legendary airsoft sniper rifle platforms, and upgrades it.
The Action Army T-11 replaces a lot of external features, such as the stock and the "fake" magwell found on some rifles, with an ergonomic futuristic style stock that is both modular for length (including allowing you to run it as a pistol grip only) and makes use of the fake magwell to hold a tool set for taking the rifle down for maintenance.
Inside, this rifle features a 90 degree piston and trigger system out of the box, an upgrade many players make that can run nearly the cost of this rifle alone! You simply cannot beat the value and performance of this gun at $220 if you are looking for a more traditionally built rifle.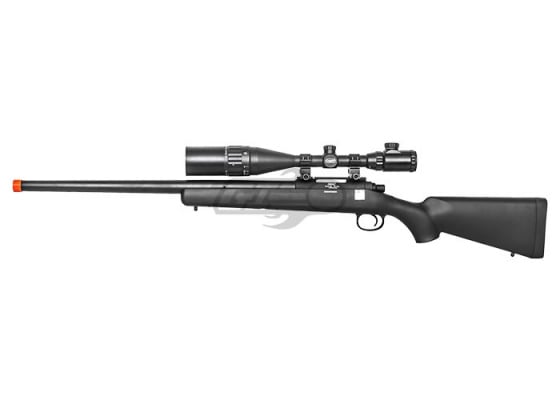 The Echo 1 PSR is yet another example of a rifle that doesn't break the bank but delivers serious performance. While it is by no means a new release this year, it remains a stalwart stand-out performer with impressive FPS and rugged construction.
The Echo 1 PSR is a hefty rifle, with a rugged metal construction that delivers much higher velocity than most stock bolt action airsoft rifles, clocking in at 460 FPS. This definitely falls well into the necessary velocity needed to attain accurate long distance hits on target.
If raw power out of the box is where you want to start, you can't go wrong with the Echo 1 PSR.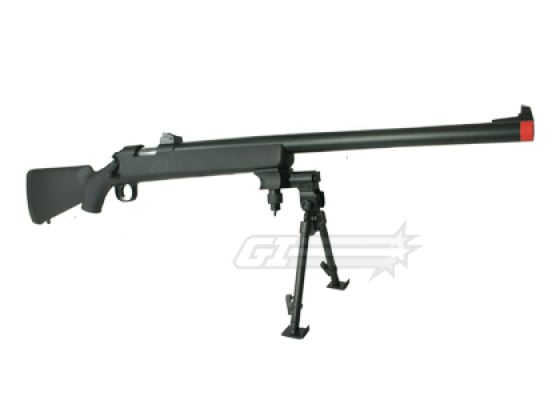 The JG Bar 10 hardly needs an introduction on this list. It has been a stand out platform to begin any custom bolt action build from. Almost every well known airsoft youtuber has utilized a Bar10 or a VSR10 at some point in their Airsoft Sniping career!
The Bar 10 is a perfect upgrade platform. There are endless numbers of parts out there to customize the Bar 10 to your needs or desires. Everything from internal components like Pistons, triggers, barrels and buckings to external components like stocks, suppressors, scope rails and so much more!
What makes the Bar 10 special isn't the performance out of the box, which is still fantastic, but the array of possibilities that open up for a truly one-of-a-kind custom build once you pick one of these rifles up for your collection!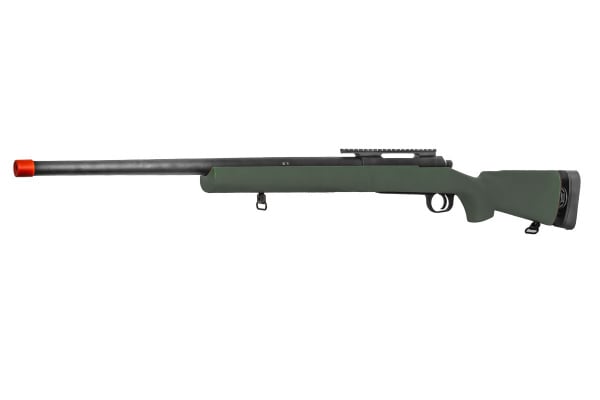 The Modify USR 150 is the pinnacle of "Buy once, cry once" in airsoft sniping. It is a perfectly tuned, perfectly built rifle out of the box capable of doing exactly what you need an airsoft sniper rifle to do; you need only buy a scope to bolt on top.
It clocks in around 500 FPS, perfect for sending BBs over long distance quickly. It shoots tight accurate groups, and the bolt is easy to pull. There is so much to want in this rifle; that other famous airsoft celebrities have knocked it off for their own branded rifles (and for a way higher price for the privilege of the extra branding). Skip out on busting the wallet, and pick up the perfect airsoft sniper rifle for 2020 with the Modify USR 150.
Has one of these rifles struck your fancy? Check out the wide array of bolt action rifles we offer on Airsoft GI, and see why these five made the cut for the best of 2020. If you want high performance long range action, these rifles deserve a place in your airsoft arsenal.