battle buddy

8+players


equal teams
members pair up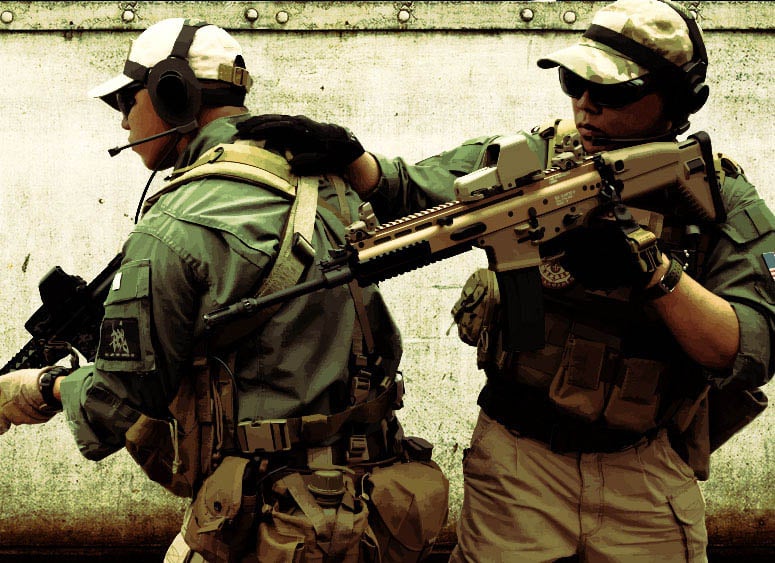 see additional rules below
| | | |
| --- | --- | --- |
| game style | elimination | force on force |
| teams | alpha | bravo |
| starting point | edge of field | center of field |
pairing

pair up, keep physical contact. if hit, player
is "dead weight". out when both players hit.
victory qualifications
eliminate the opfor


battle buddy is an elimination style game. members of teams are paired up and joined together in some form. if one member of a pair is hit, they become dead weight; they can not shoot and will have to stay in physical contact with the surviving member for the duration of their survival. if respawn rules apply, both members of the team need to be hit before leaving to the respawn point.