Lancer Tactical Triple Wedge AK/M4/M16 Magazine Pouch MOLLE w/ Variable Depth Adjustment (Camo)
[K03B03][19903 / CA-379C]
The Lancer Tactical AK/M4 Triple Wedge Magazine Pouch is a solid choice for any player looking for an open top style magazine pouch capable of fitting onto any MOLLE webbing platform. Capable of accommodating 3x AK or M4 style magazines, the open top design allows for fast, quiet magazine swaps. Bungee retention tabs Each individual shingle is customizable in height allowing you to set the magazine in a comfortable location. Exterior MOLLE webbing allows for additional pouches to be woven into the front, giving you ultimate flexibility. Made of 1000D Cordura, this pouch has everything needed for a tough, solid, magazine pouch device. As an added feature over the standard Lancer Tactical AK Wedge Triple, this pouch also adjusts for length with velcro tabs inside the pouch, allowing longer magazines to be stored securely.
Specifications:
Manufacturer: TMC
Model: Adjustable Triple Wedge Magazine Pouch
Material: 1000D Cordura
Dimensions: 6"H x 10"W x 1.5"W
Package Includes: One (1) Magazine Pouch

Features:

Exterior MOLLE Webbing
Bungee Cord Retention Tabs
Customizable Height Setting
Accommodates 3x Ak Magazines
1000D Cordura Construction
Please Note:

Magazines are NOT Included.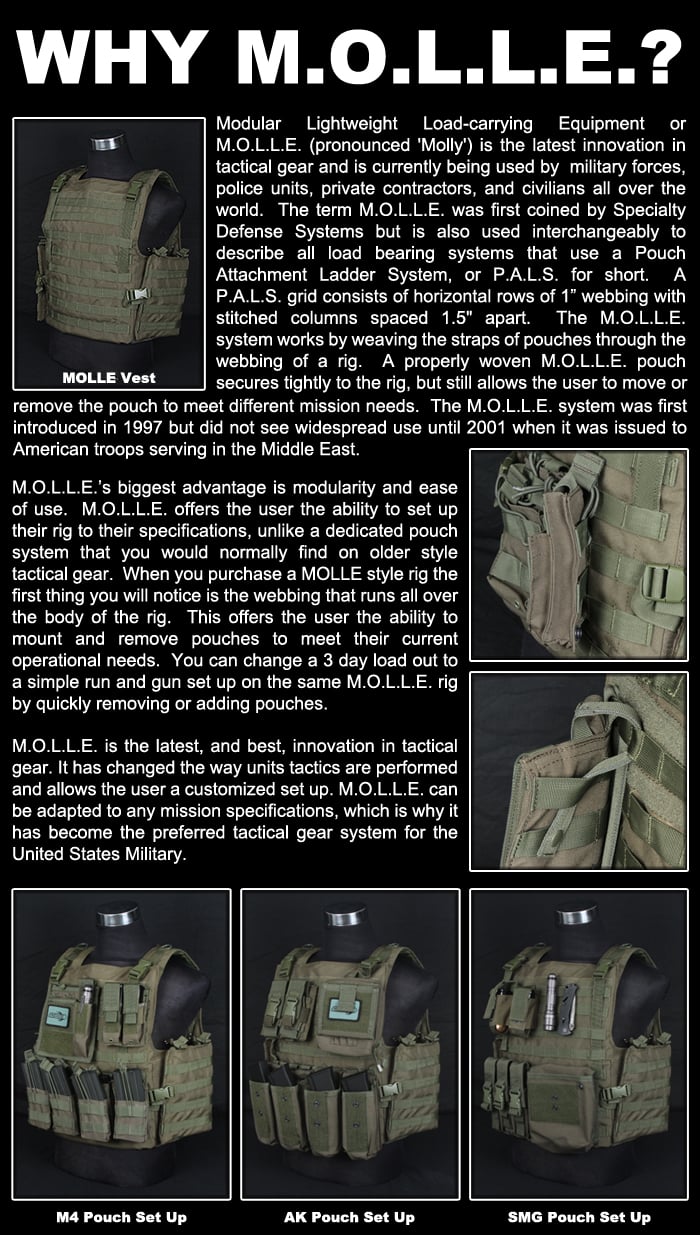 Specifications

Manufacturer: Lancer Tactical
Color: Camo
Search Tags: Magazine Pouch Plate Carrier Velcro Triple M4 M16 AK 47 AK-47 74 AK-74 Open Top Topped MOLLE Bungee Tab Pull Retention Mag Mags Magazines 3 Variable Depth Adjustment Adjustable 600D Polyester Camo M4 M4A1 M 4 M-4 M16 M-16 16 556 5.56 223 2.23 5 56 2 23 Am
People who bought this item also purchased: