Top 5 Lancer Tactical Guns
Of all the major airsoft brands, Lancer Tactical distinguishes itself with its almost overwhelming variety. Listed below are just a few examples of some of our top picks from Lancer Tactical to give you an idea of the options available to you.
Stamped steel, real wood furniture, and a standard ver.3 gearbox; what's not to love? In addition, this particular AK features an electric blowback system, adding a nice bit of realism. A definite crowd pleaser for the causal player, and the hardcore milsim enthusiast.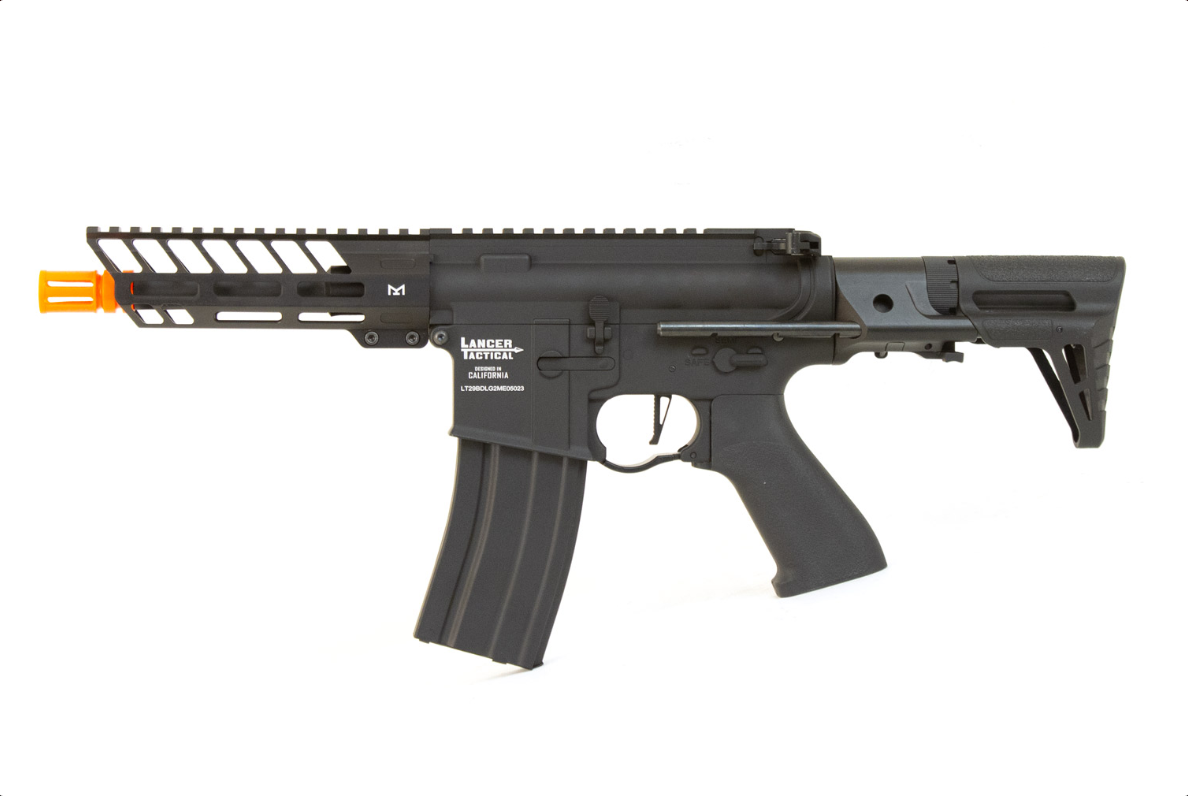 With its compact size and gen2 internals, this pdw is perfect for the indoor scene. The metal receiver, m-lok rail, and pdw stock give the gun a more modern aesthetic. While the prolines from LT cannot accept drop-in mosfets out of the box, replacing the gearbox shell should allow for more compatibility.
Why run and waste effort when your gun can hit a target from across the map? The Lancer Tactical M14 EBR is a solid choice for players looking to fill the DMR role on their squad. Version 7 parts are accepted so upgrade parts are going to be relatively easy to find and east to install for any half-decent tech (thankfully we have the best FYI).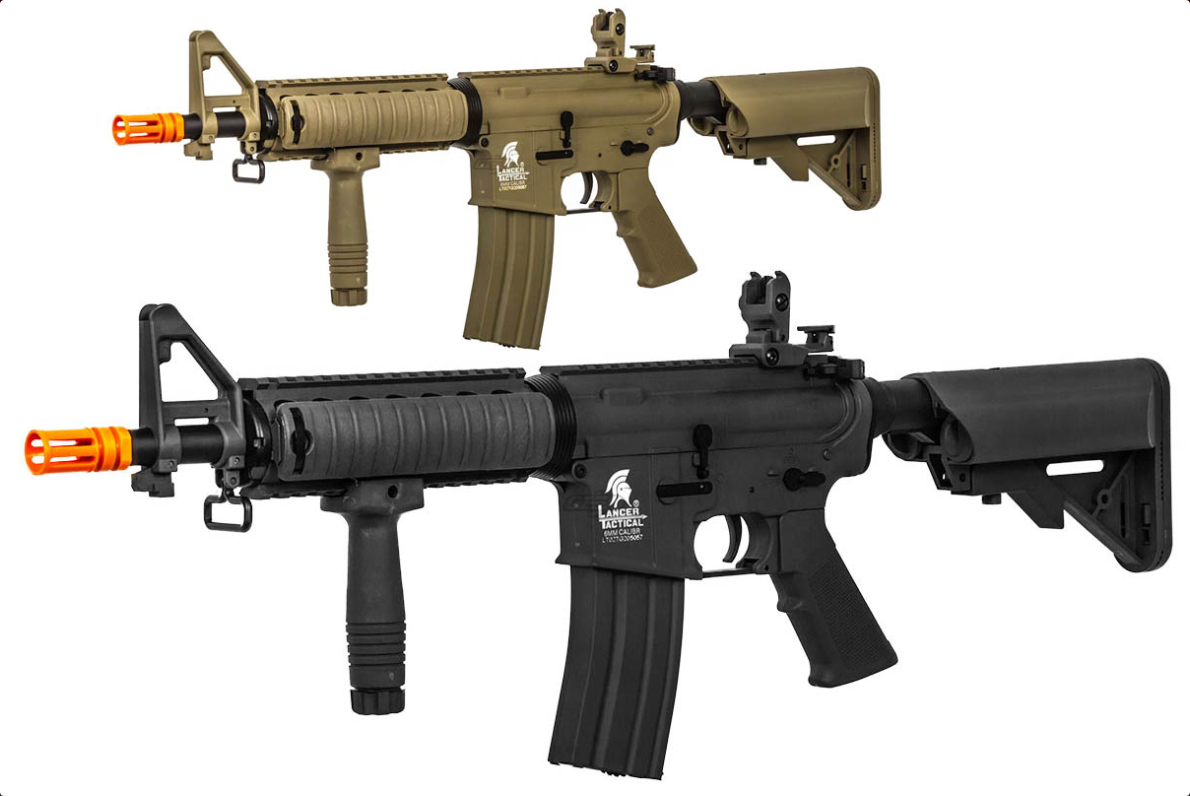 Every new player needs a good gat to serve as their platform. Thankfully, the Gen2 Lancers are an easy pick due to their standard ver 2 gearbox, tightbore barrels, QC spring systems, and lightweight polymer construction. Though any standard gen2 will work perfectly for most beginners, we chose the MK18 as it is an already popular M4 configuration that's ready to be accessorized to the max and costs less than $160. Pair that with the included battery and charger, and this airsofr rifle is sure to please any new player.

For those looking for a little extra flash in their airsoft gun. The Enforcer Battle Hawk will utilize the same internals as the proline series, however the standout feature being the Enforcer stock. The stock screams scifi but does serve apurpose besides looking unique; there is a small low-cap magazine stored inside that is easy to access even during a firefight. The metal receiver, m-lok handguard, and of course the bright purple accents lends itself well to the indoor SpeedQB scene.