We tend to focus a lot of attention to the airsoft guns and gear you need to hit the field, gear up, and skirmish with other people. Letís face it, with COVID-19 still a very real factor in 2021, many of us simply arenít able to do that, and have to resort to backyard plinking. Even the ammo shortage nationwide has turned plenty of real-steel firearm shooters in to airsoft and airgun plinkers. We all got together and decided all the backyard plinkers of the world deserved a Top 5 list just for them, too. These next five guns are all capable of delivering maximum fun in the backyard either through a low cost of entry, amazing realism, or super accuracy for training.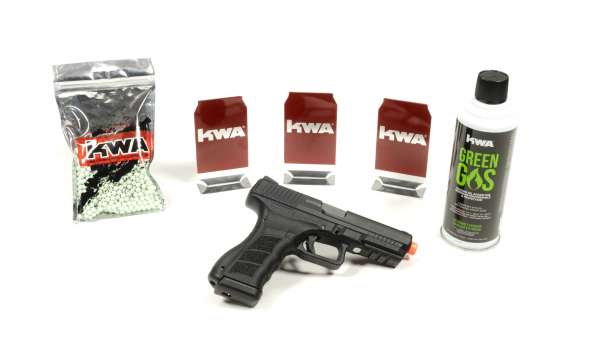 The KWA ATP has been around the block for a while. It is a tried-and-true Glock trainer, without the hefty cost of a licensed model. It features realistic blow back action due to its green gas power, and provides uncompromising quality and accuracy. The ATP was designed to fit in holsters made for Glock pistols, fit glock ergonomics, and give you an affordable alternative for your plinking, training, and if you desire, skirmishing needs. Weíve even got packages on the Airsoft GI website where you can snag this gun, with targets, BBs, and a can of green gas for under $115! Do yourself a favor, snatch one up while you still can.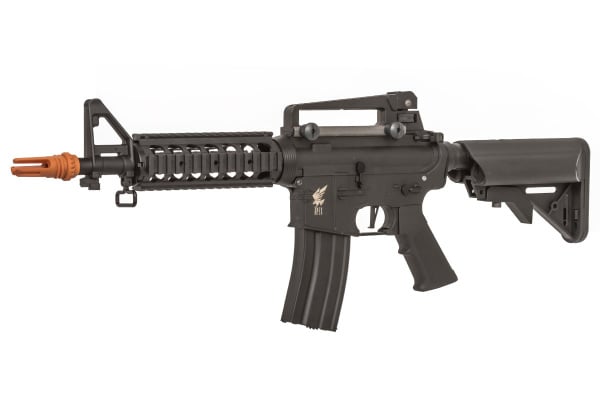 The Apex Fast Attack is another worthy skirmishing gun that made this list. While itís built for the field, itís available at such an absurdly affordable price that itís a wonderful option for backyard plinking that doesnít require you to invest in gas or CO2 cartridges constantly to enjoy your rifle. This rifle includes a tight bore barrel, full auto functionality, and a familiar AR15 style that we all know and love, giving it a level of comfort-food-esque status to satisfy your shooting itch, even when ammo prices are keeping you off the range. The full-auto is just as fun without all the cost and legal hassle of full-auto firearms too!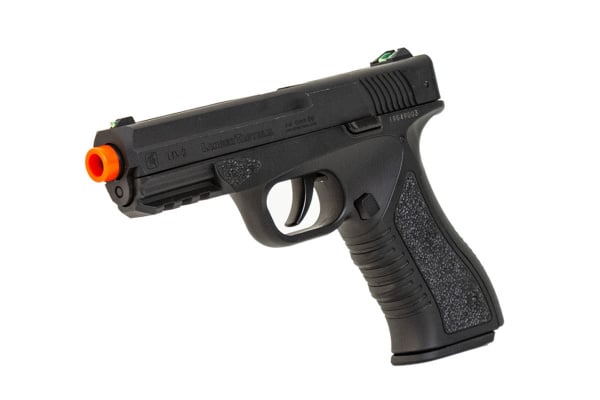 Want to try hand gun shooting on the cheap? Want a gun that doesnít suck? Want something thatís easy to use, easy to load, and even easier to destroy soda cans in your back yard? Look no further. The Lancer Tactical Defender is the perfect example of a backyard plinker. It hits too hard for field use, but that higher FPS makes it ideal for accurate fire at closer ranges like backyard shooting. Itís not going to break the bank, and itís going to absolutely obliterate every tin-sided beverage receptacle you aim it at!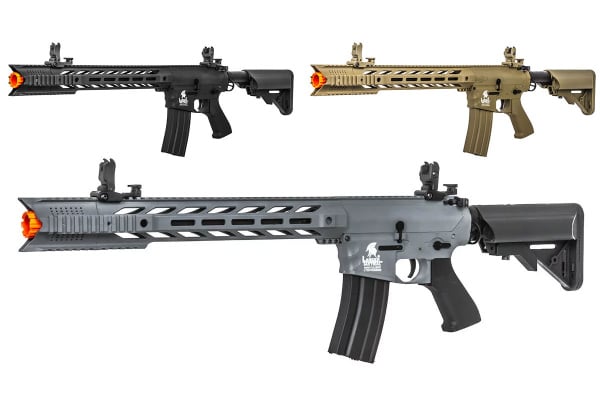 We covered the cheaper alternative with our #4 entry, but what if you wanted to spice things up a bit? Maybe youíd like a little flare in your backyard plinking, huh? Weíve got you covered there too. Enter the Lancer Tactical LT-25 Interceptor. The Lancer Tactical Gen 2 series guns were also designed to be fully functional field guns, without a crazy expensive price point, which makes them ideal for backyard plinkers. These guns come with everything you need to get started (even the BBs) so itís truly a one stop shop for fully automatic fun in your backyard. Couple all of the value in the box with the high end performance these guns put out, and your sure to have a blast no matter how big your backyard is!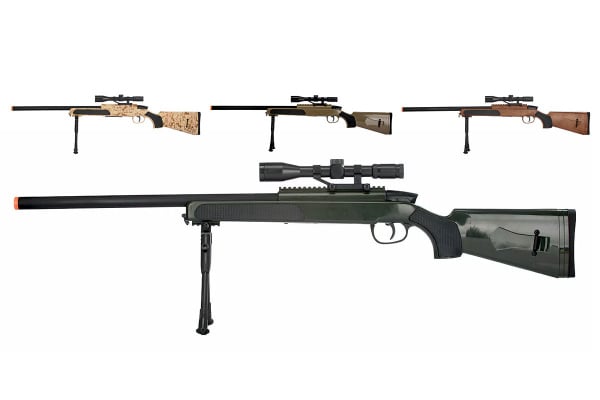 The Lancer Tactical Mk51 Spring rifle makes our list for quite a few reasons, but the most important is that it is quite possibly the perfect backyard plinker. To explain in more detail, this gun is spring powered, meaning no batteries, no chargers, and no gas. Since itís a bolt action rifle, every shot is powered by your own arm strength, but the gun is a dream to shoot, and very easy even for novice shooters to handle. The scope, bipod, and loader included making it the perfectly all-in-one package, and itís incredibly inexpensive at around $60 to get started. If you wanted the ideal starting place to shoot in your backyard, you canít go wrong with a bolt action rifle. The fact that Lancer Tactical is selling a $60 rifle with all of these accessories and it even shoots at a whopping 400 FPS makes it an unbelievable score! Kick start your backyard plinking fun, and pick up one of these ASAP!
It wouldnít be fair to talk about all of the great Handguns and AR15 style rifles for backyard plinking without bringing up at least one gun from across the Iron Curtain! The CYMA CM028A is another wonderful AEG rifle for the shooter looking for something a little different out of their collection. This rifle features a full 1-1 scale of a modernized AK47, replete with rail space for accessories, a large full stock to accommodate the included battery, and an ergonomic grip for easy shooting. While it didnít make the final cut because the #4 Apex and #2 LT25 simply shoot better, this is one of the best budget-minded AKís you can buy, whether itís for plinking or skirmishing! Donít pass up on this beast if your preference leans a little more east than west!