The Last Airsoft Rifle You Will Ever Need Ė The Classic Army LS12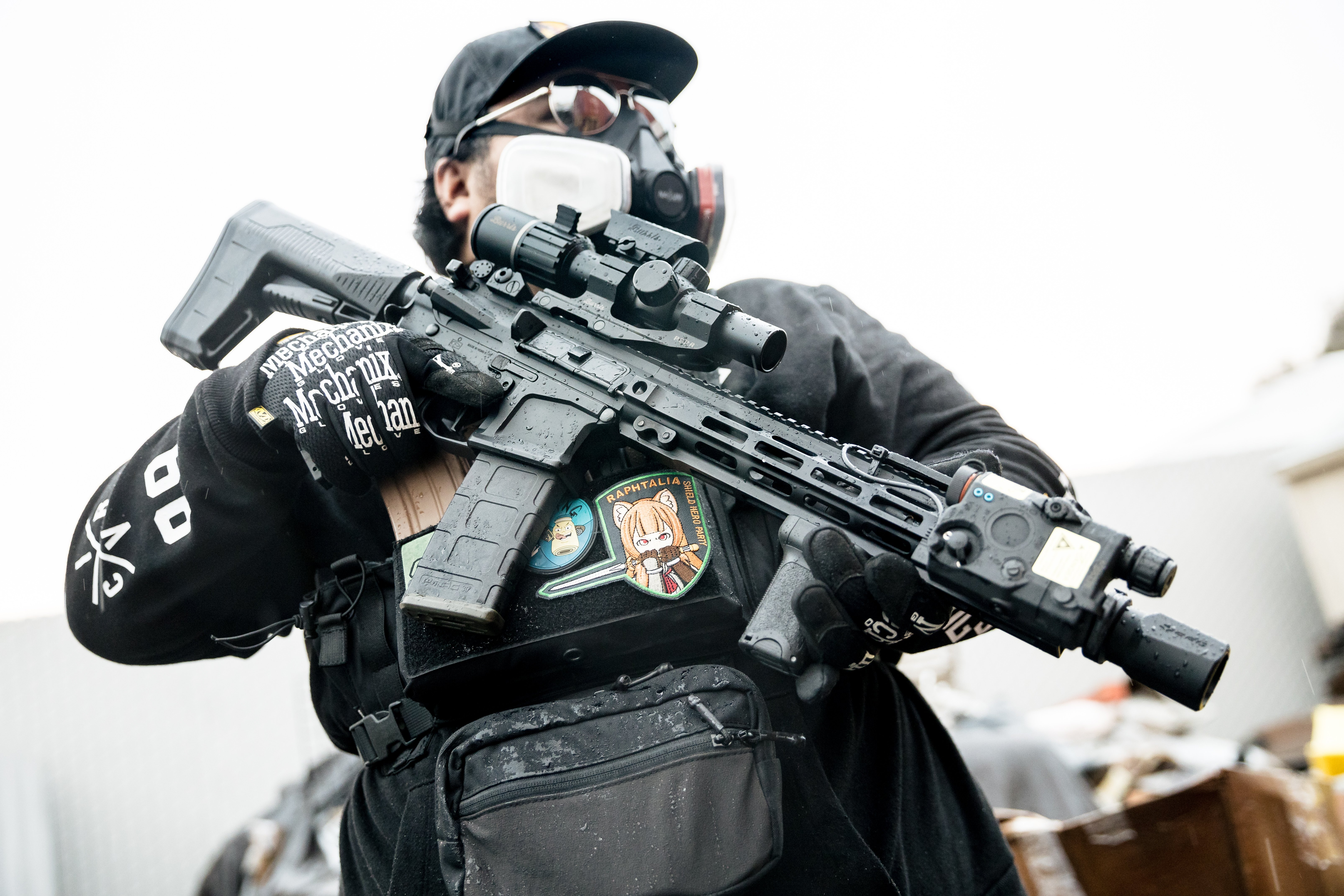 If youíve been playing airsoft as long as I have, youíve no doubt owned a litany of different AEGs over the years. You may have flirted with Gas Blowback Rifiles (GBBR), or High Pressure Air (HPA) set ups, even considered the leap to exclusively shooting spring-powered bolt action sniper rifles.
Eventually, however, we all end up back where we started, the humble automatic electric gun. Itís complex machinations and internal geometry give way to a simplistic elegance that is not being tied down to a hose, not wearing your arm out with unreasonably strong bolt pulls, or fussing with leaky magazines. It is the gold standard of Airsoft Gameplay for good reason; itís far and wide the most affordable and versatile of any style.
Many companies have come and gone throughout the years trying to design the be-all-end-all rifle for AEG users, but few have ever even come close to the throne. Classic Army just may be the first to succeed, and itís time to lay out the case for why the Nemesis LS12 is the last airsoft rifle youíll ever need to buy.
Modern Updates For The Modern Airsofter
Letís be realistic with each other, AEGs havenít changed fundamentally very much in the last decade. Sure, certain upgrades are becoming standard, but you havenít really seen the feature set of a standard AEG change that much.
Classic Army said they could do better, and they went after this goal stuffing the Nemesis line with appointments every other company was adding in, like included tight bore barrels out of the box, and torque motors for extra power and speed. They didnít stop at upgraded performance though, and added something that fundamentally alters the way the gun functions.
That special ingredient was Classic Armyís Nemesis ECS unit. This user friendly system couples innovative tech and features with a user friendly interface to allow your gun to understand exactly when and how it cycles, which in turn gives you the ability to completely re-tune your fire control options, without having to buy pesky programming boxes, hook up to your phone with Bluetooth, or install some big goofy $200 after market chip that may not even fit in your gun without excessive dremel work.
The Nemesis chip is the fundamental revolution the Airsoft Gun market so desperately needed, and since the implementation of this revolutionary item, several other manufacturers have taken a swing at this concept and missed, either by using a system that did not function near as well, or that simply lacked the refinements and features of this robust control unit.
So What Makes It So Special?
The Nemesis ECS found in the LS12 (and several of Classic Armyís other models including the skirmish line) allows the user to program the selector switch to set the gun to different firing modes, and is all accomplished by using trigger pulls. The system is intuitive and easy to understand, and you can reprogram your gun from a semi-auto only CQB powerhouse to a full auto capable field blaster in seconds. Simply switch into the ďSEMIĒ position, and hold the trigger down for ten seconds. The gun will start beeping, and clicking the trigger will cycle you through your presets, which include three different burst-mode capable options, a semi only mode, and a standard ďSafe-Semi-AutoĒ we all know and love.
ďBut what if I donít need burst mode?Ē I hear you saying. Fear not, the Nemesis ECS has other benefits.
The Nemesis ECS combines with a magnet embedded in your sector gear; this allows your gun to know exactly when a full cycle has been completed. Faster rates of fire and greater semi-auto trigger response are some of the benefits you get from this new system, even if youíll never use the burst fire feature!
Thatís Cool And All, But How Does It Shoot?
Iíve had a lot of time to play around with the LS12, and I couldnít be more pleased with the performance Iíve seen from the LS12. Itís everything you could ever want in a stock airsoft gun and then some.
FPS shoots at a stable 390-400 FPS, with minimal fluctuation. My specific rifle was blasting at around 394 over a 20 shot average, with a peak at 398, and a low at 389. This was incredibly consistent, with most other guns showing significantly more fluctuation shot to shot. Every shot broke crisp and clean with the micro switch trigger, and you really can fire almost as fast as you can pull the trigger with an 11.1v battery.
Range and distance were also very impressive. The built in tight bore barrel, as well as Classic Armyís blue polymer hop up unit combine with the Classic Army stock bucking to put out a positively righteous amount of accuracy at longer ranges. I was able to clock targets well past the 200 foot mark with relative ease once the gun was tuned for .28g BBs. The hop up even handled heavier BBs very well, testing through .36ís without any significant range or accuracy issues, despite these being BBs far heavier than the average shooter will use. The LS12 would make an impressive starting point for a DMR build as well.
Rate of fire was glorious thanks to the 31k torque-up motor Classic Army includes with every Gen2 Nemesis. It was stable in the mid twenties with the 11.1v batteries I used to test it, and trigger response was essentially instant. I could not out run the gearbox no matter how hard I tried, and even trying to forcibly lock it up just wouldnít happen. The ECS really does do everything it says on the tin.
Blah Blah Blah Stats, Why Is It The Best?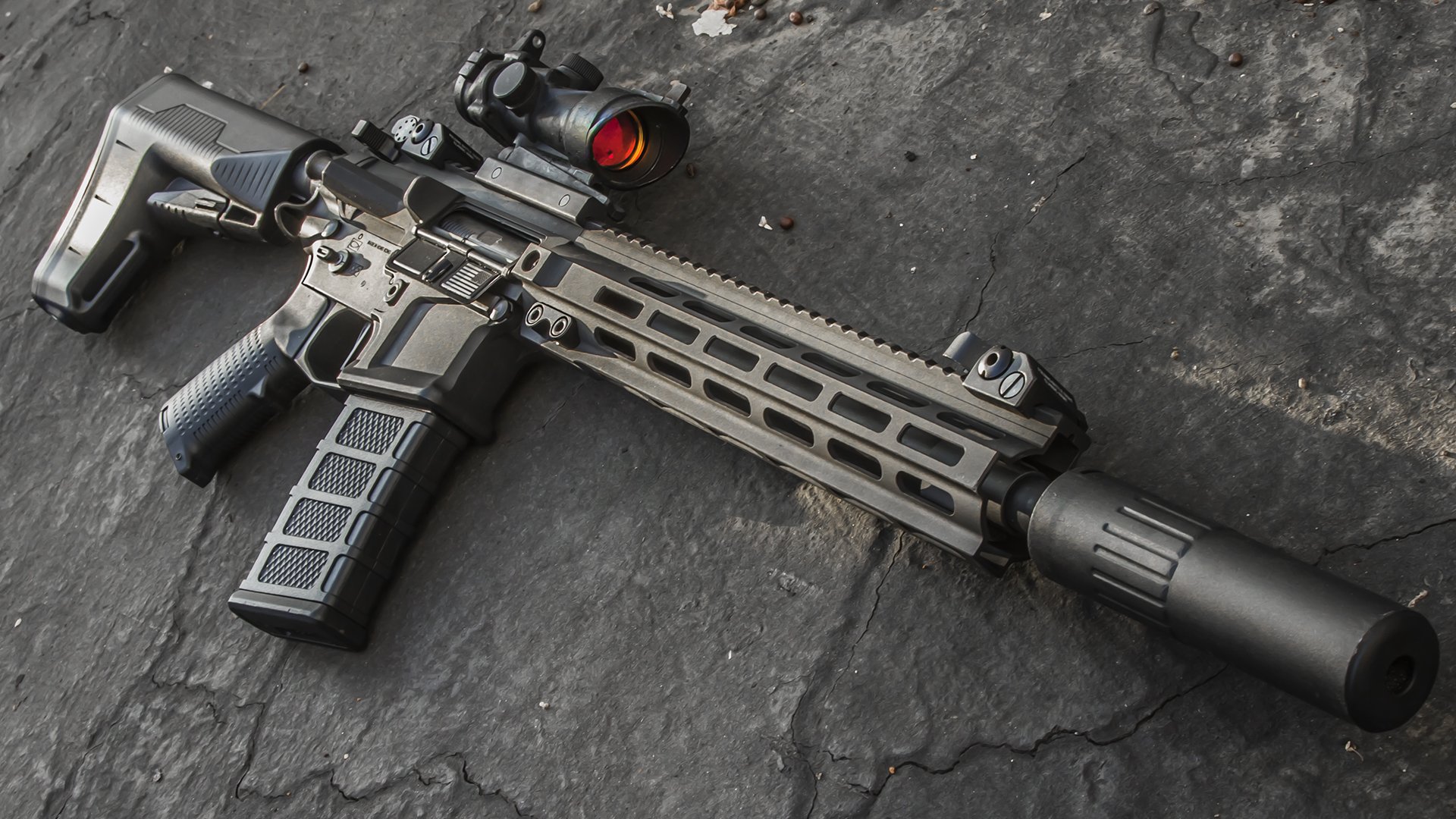 To put it simply, the LS12 is the most versatile, high performance rifle you can purchase on the market. Does this mean other guns are bad? No, not at all, but it does mean that this one gun can literally do it all. You can play outdoor fields with exactly the performance you need out of the box. With the swap of a spring (which is super easy thanks to its quick change spring function) you can easily set the gun up to dominate DMR range or CQB indoor courses, and with a few pulls of the trigger, have the fire control settings to match. It just works, and works well.
The LS12 crushes the competition! It shoots better than every gun in itís price range, and has the features to back it up. We didnít even cover the comfortable MLOK rail, the BAS stock with a venerable black hole of battery space, or the quick access motor grip for easy maintenance and further upgrades.
If you were going to buy only one AEG to cover every base youíd ever need it to cover, why would you pick anything else? Swapping springs is so easy a noob could do it, programming the trigger is a breeze, and the gun is so modular the only limit is your creativity. It is literally the most versatile gun on the market today.
You need one in your collection. You are doing yourself a serious disservice not picking one up quick fast and in a hurry.