Take Control: The ETU and MOSFET Guide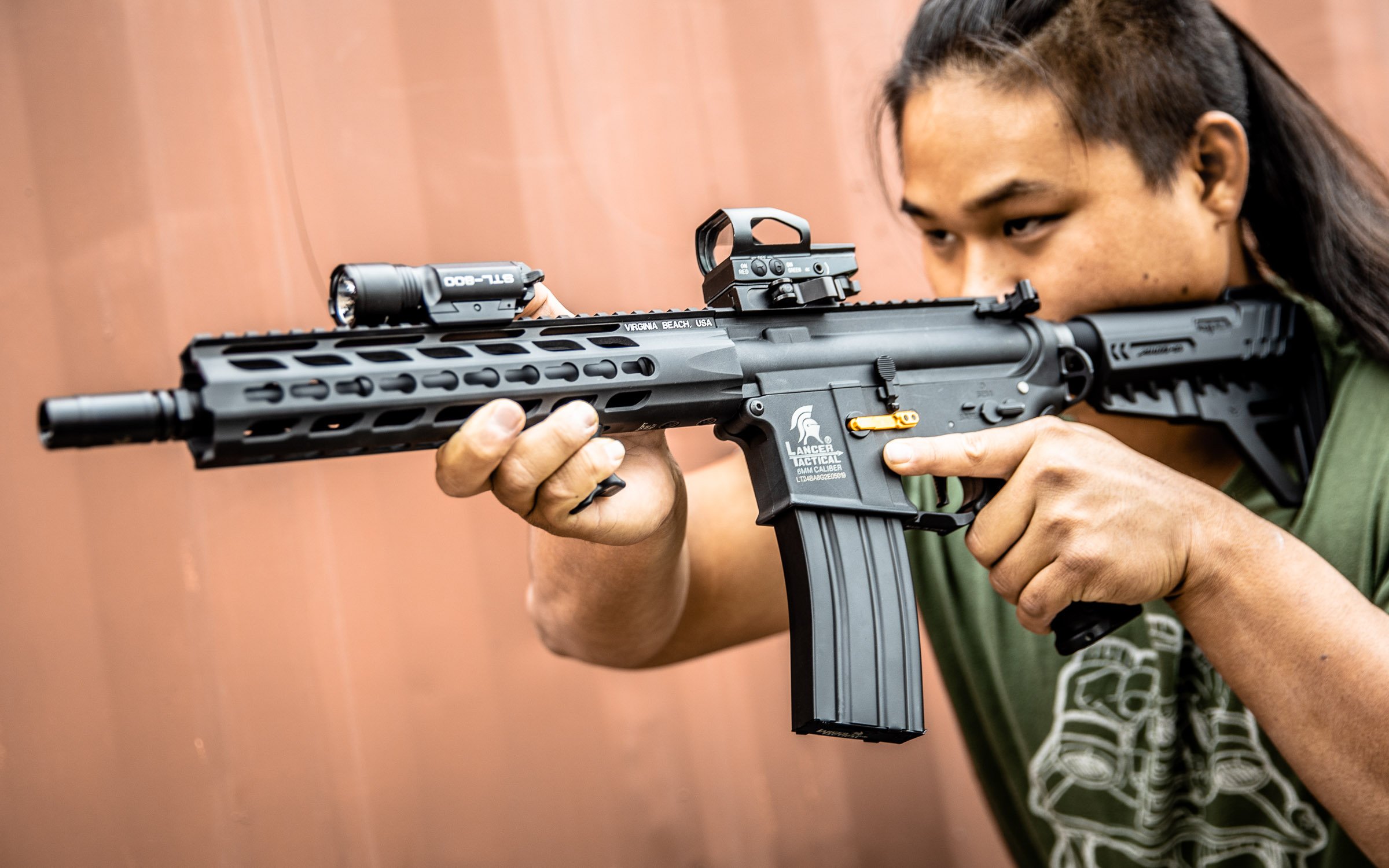 Have you ever wished you had more control over your airsoft gun? Have you ever wished for burst fire or a binary trigger? Well, the secret to both of those things, as well as commanding complete control over super high performance builds like DSGís and snappy DMR set ups is all in this little system called a MOSFET (or as youíll see more advanced versions called; an Electronic Trigger Unit or ETU for short) that manages your electrical signals and tells your gun how to handle business!
Whatís In A Name?
MOSFETís are a curious little device in most airsoft guns, and their name can be a bit misleading. Most products advertised as MOSFETs in the airsoft world arenít actually a single MOSFET device, but a chip containing a few different components of which the MOSFET (sometimes more than one) is the main component.

MOSFET stands for Metal-Oxide-Semiconductor Field-Effect Transistor. They are essentially the building block of modern electronics and youíll actually find them in everything from basically anything that handles electric current nowadays. It is estimated that there are over 13 sextillion (thatís 13,000,000,000,000,000,000,000 for you numbers people) MOSFETs that have been manufactured since their invention in 1959 by Mohamed Atalla and Dawon Kahng.
Essentially, these tiny little components are used to control the ebb and flow of electricity inside of your airsoft gun. If your electrical system was something like a water pipe, these would be the sensors that allow your pipes to adjust and not over-flood or burst with too much power. This is their primary reason for being installed in airsoft guns, especially high performance setups, as it maintains battery efficiency and stops you from blowing up more sensitive or expensive components like your batteries and motor, or burning out your trigger switch.
Thatís enough science for now though, we know you didnít come here for a thesis paper on modern electronics. What about that ETU? How is that different from a MOSFET?
Electronic Triggers and You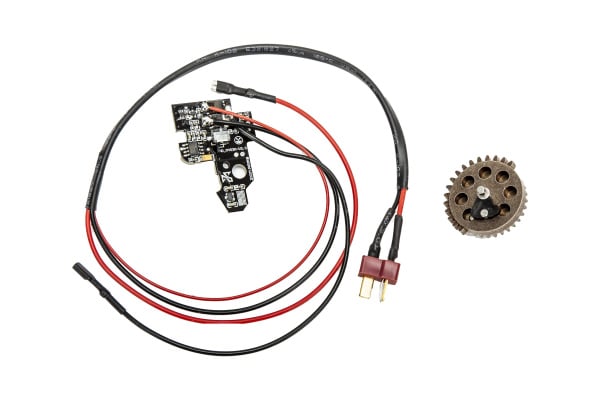 Well, essentially, the ETU is an advanced version of an Airsoft Mosfet chip. Where a traditional MOSFET would be installed in the wire harness of your circuit to do basic things like manage your electrical distribution and speed up the stop/start process of your motor, an ETU is capable of much cooler things. The ETU (or Electronic Trigger Unit) is to the basic MOSFET chip what a whole computer is to a simple transistor. It utilizes multiple mosfets and other components to give you more control over your airsoft gun.
ETUís are the types of chips youíd find that replace your entire trigger unit. Things like the GATE Titan, Jefftron Leviathan, or Zion Arms Nebula fall into this category. All of these chips are capable of so much more than a simple AB mosfet by giving you the ability to do things like set your full auto setting to burst fire or binary modes. Essentially, any time you see a full trigger unit swap that can do a lot more than passively regulate electric current, youíre looking at an ETU. You may also see them called an ECS (Electronic Control System) or misleadingly called a MOSFET as well. Read up on the features, and donít judge on the title alone when youíre shopping for your upgrades.
Which Ones Do You Recommend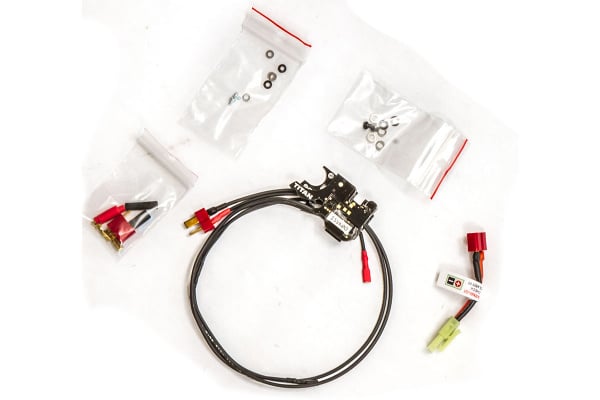 Obviously, we have some products we prefer over others here at Airsoft GI. To determine which one is right for you, youíll need to figure out which features are important, and what you are willing to spend.
It also should go without saying, but weíll mention it here anyway: If you donít know what you are doing inside of a gearbox, installing a MOSFET or ETU is definitely more complicated than other tech work for a new airsmith. We canít stress enough the importance of getting a professional to do the install for you if you do not feel capable. You may encounter some soldering, and almost all of the MOSFETs and ETUís on the market require a a full tear down of the gearbox. Be ready for that ahead of time and plan to put the work on a trained local airsmith or utilize our Airsoft GI Tech services.
Letís get into the specific products weíre big fans of here, and why we like them!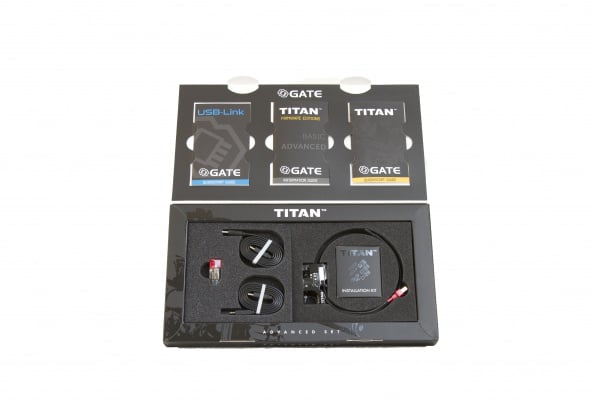 The GATE Titan is one of the most famous names in the ETU world. It is intensely customizable, offers incredible protection for your gun, and has the option to transmit data through a connectivity cable or Bluetooth addon that allows you to pull stats and metrics off of your airsoft gun to help you fine tune it.
It uses high tech photo-optic sensors to read your gears, which means the chip always knows exactly what your gun is supposed to be doing. Combine that with the inherent function of most MOSFETs to read and regulate your electrical, and the GATE can help you troubleshoot your gun when you have an issue too! Overall, this pint sized upgrade piece is one of the most versatile options you can buy, but that comes with the downside of a more difficult install and a higher price.

The PERUN is a unique offering as well. It provides much of the same functionality as the GATE Titan, but at a much lower price point. A significant amount of this is because you lose out on some of the stat-tracking and troubleshooting capabilities of the Titan, but you get a majority of the performance benefits.
The PERUN V2 also runs on photo-optic sensors to take readings on your gearbox and manage your function. This is a big trend in ETUís as it prevents premature part wear. Older systems use mechanical switches, which are easier to install and get set up, but because they have to make contact with something they are prone to failure over time. The sensors in the PERUN donít touch anything, so theyíll last a lot longer, and thatís a great point in the ďreason to buyĒ column.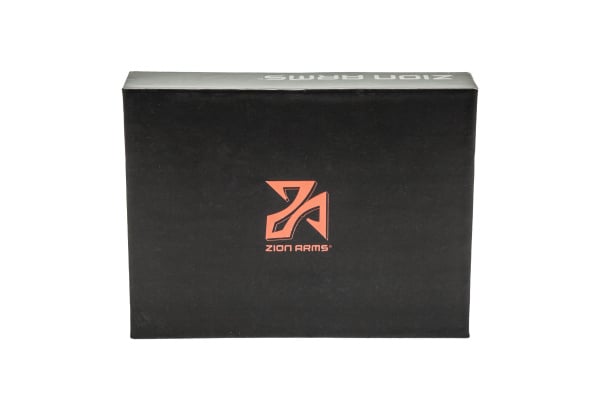 The Zion Arms Nebula ETU is a new comer to the aftermarket scene, but itís been making waves since it first released as the de-facto trigger in the Lancer Tactical Gen3 rifles. This premium trigger packs a lot of the user functionality you want in an ETU, but skips out on a lot of the fussier sensors and stat tracking data to keep cost down and reliability up.
The Nebula uses a special gear included with the Trigger replacement chip. This gear has a magnet embedded inside of it that the chip can read to determine the cycle of your gearbox and attenuate your electric currents accordingly. It also gives you the benefit of lightning quick trigger response and programmable fire selector options like with the Titan and the Perun. This unit even features Binary, which is a more rare feature to find on these sorts of chips.
PERUN AB++ On-Wire Airsoft MOSFET

If you donít need the majority of the features on the ETUís weíve featured above, an on-wire MOSFET is the option for you! These units still need to be soldered into your trigger and wiring, but they can provide some of the basic functions of an ETU without most of the cost. They are also great for non-standard gearboxes, as they are less reliant on the actual gearbox shellís dimensions since they exist outside of it. If you can fit the wires, these will typically work with your gun.
The AB++ is a great choice because it offers more electrical liability thanks to itís unique digital fuse, works on a ton of different models of airsoft gun, and can even give you burst fire. Since this system canít read the exact position of your gears, it does it with a lot of fancy math and data from your electrical signal, so itís a little less exact than an ETU, but at the cheapest option on this list, you canít beat it!
Youíve got our picks for the top MOSFETS and ETUs on the Airsoft GI website, but we offer much more than the four models weíve featured here! Make sure you check out our entire selection, and do your research to find the perfect choice for you! We can even install it for you in your gun as well. Give our customer service team a call and they can fill you in on all of the information!