Other Top Airsoft Questions
Google says you have questions...
... And we've got answers! We're back with another round of questions and answers, this week about Airsoft Gun Safety. Let's get right into it!
Do Airsoft BB's Hurt?
Pain is entirely objective, but we'll try to put some math behind this.
Airsoft guns
typically fire between .5 and 1.5 joules, at some fields you can see
sniper rifles
encroaching on 2 joules of energy. Joules are a measurement of impact velocity, or in other words, how hard something hits you. A paintball gun, by comparison, hits at around 13 joules which is much harder than an airsoft gun. Easy ways to reduce pain include wearing baggy clothes, or thicker material. Anything you can do to slow down the BB as it makes contact helps.
Can Airsoft Guns Kill?
Short Answer: No. Long Answer: Not really. Unless there are additional circumstances where the traditionally non-lethal energy levels of an airsoft pellet become enough to be lethal because of a medical issue or some other cause, they are are generally non-lethal. They can take out eyes an teeth though, so make sure you wear the proper gear. We recommend a good set of
goggles
or a
face mask
.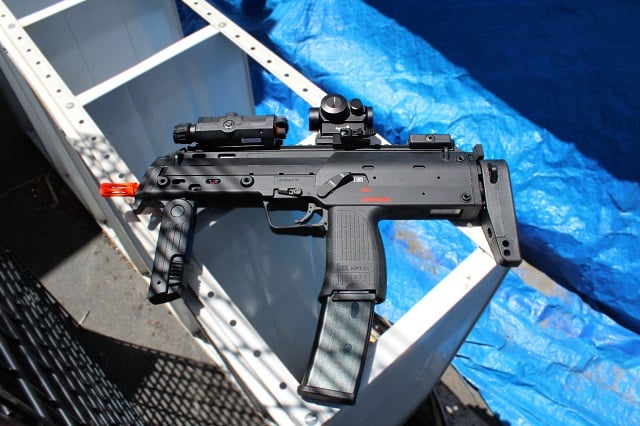 Is Airsoft A Real Sport?
That depends on your definition of sport. Airsoft is an athletic activity, and certainly keeps you much more active than playing video games. However, it's not competitive the way a sport traditionally is. You'll see it called a game, and we really like the word hobby to describe airsoft as it more encompasses the nature of the game. Some people don't play airsoft to shoot other people, but use it for training or to collect cool gun replicas. Some people like to hit the field. We find the word hobby much more all-encompassing. It is definitely sport-adjacent though.
Do Adults Play Airsoft?
Yes! While many still view airsoft as "for kids" it's widely played by people of all ages, including adults. I've seen players as young as twelve, but as old as 65 years old playing airsoft with no issues. In fact, many airsoft events are adults only specifically to increase maturity or immersion, or to allow for more in depth special effects such as pyrotechnics or vehicle usage.
Are Airsoft Guns Safe?
Yes again! As long as you are using the correct safety equipment, the worst injuries you can receive from normal use are some welts and maybe a small bruise depending on how close you are when you get shot. Airsoft guns can cause very severe and irreparable damage to eyes and teeth if you do not wear proper safety equipment so make sure you grab a
good mask
!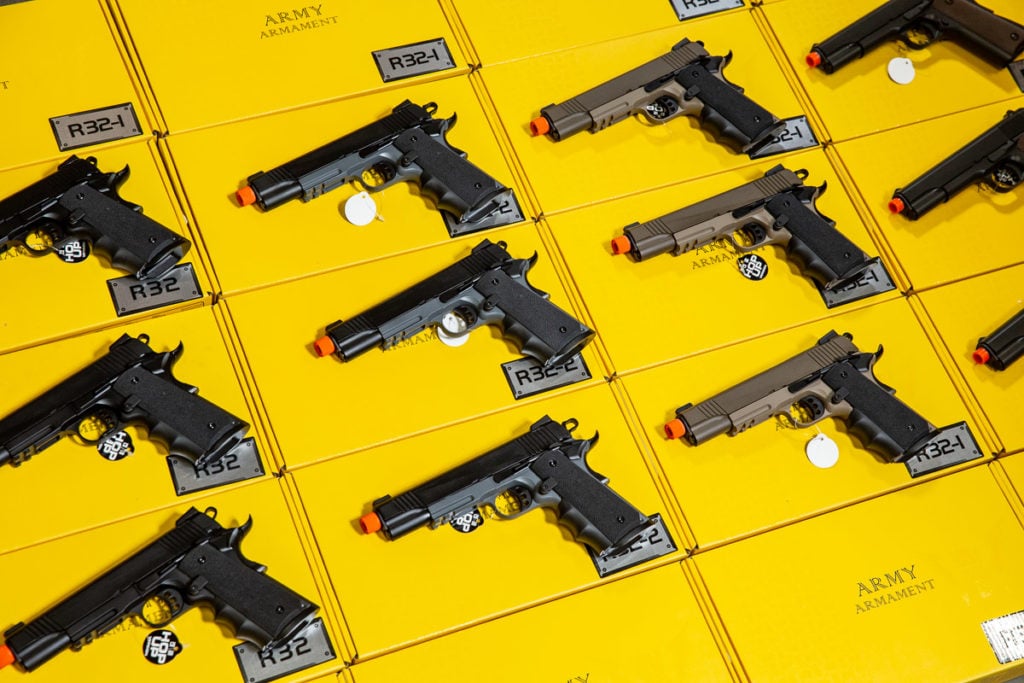 Do Airsoft Guns Need That Orange Tip?
Orange tips are required by federal law for sale in the US. While not all countries have this rule, it is 100% required for sale in every state in the United States, both continental and Hawaii and Alaska. Some states even have additional restrictions, such as colored tape required at time of sale. As far as removing it goes, you need to check with your local state and city regulations as to whether it's required where you live. Some states and cities have different rules and regulations about discharge, storage, and presentation of guns so make sure you check before you alter your tip. Truthfully, it's best to leave it orange if you are in any doubt for your safety.
Can Airsoft Guns Break Skin?
Yep! However, you can do things to mitigate it. As we stated earlier, wearing loose fitting clothing,
thicker materials
or
any kind of padding
will help. Guns tend to break skin when at close range or high speeds, as the whipping effect when the bb contacts skin can cause lacerations. It's not very serious and is totally preventable though! Loose clothing is a real lifesaver there! Staying away from shorts or t-shirts will also help.
How Old Should You Be To Get Your First Airsoft Gun?
This is America, do whatever you want! Just remember that you have to be 18 to purchase one, so make sure you are old enough, or you have your parents approval and assistance. Kids will start playing as young as 10 years old, if they are responsible kids who can handle the responsibility owning a replica firearm entails.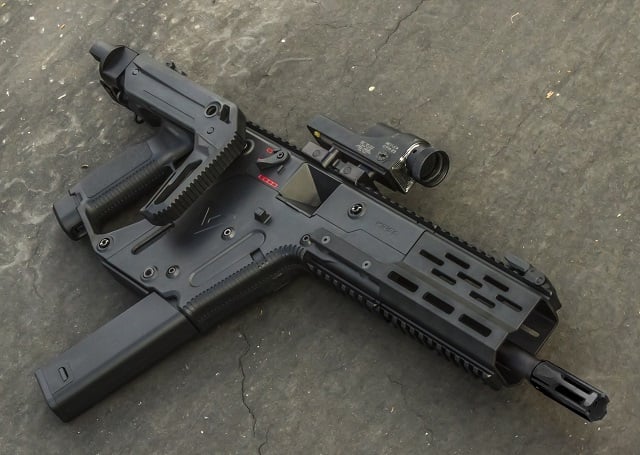 That's a Wrap!
Hopefully this answers some of those burning safety questions you may have about airsoft guns! Airsoft is a fun, safe, and enjoyable hobby for people of all ages as long as you wear the correct safety equipment! If you'd like to pick up your own guns, check out AirsoftGI's
website
where you can find all kinds of great
airsoft guns
,
gear
and
special promotions
such as
mystery boxes
!