Elite Force Glock 19 - Airsoft Pistol Review
Glock is known for the "Glock 17" Model. Being light weight, durable, and reliable. This gun quickly became the handgun of choice. When the Glock 19 was released. It's popularity took off with the same reliable build in a compact size. Being easier to conceal, both military and law enforcement around the world chose the Glock 19 for their service pistol. When Elite Force pared with Glock to release airsoft versions. The airsoft market blew up!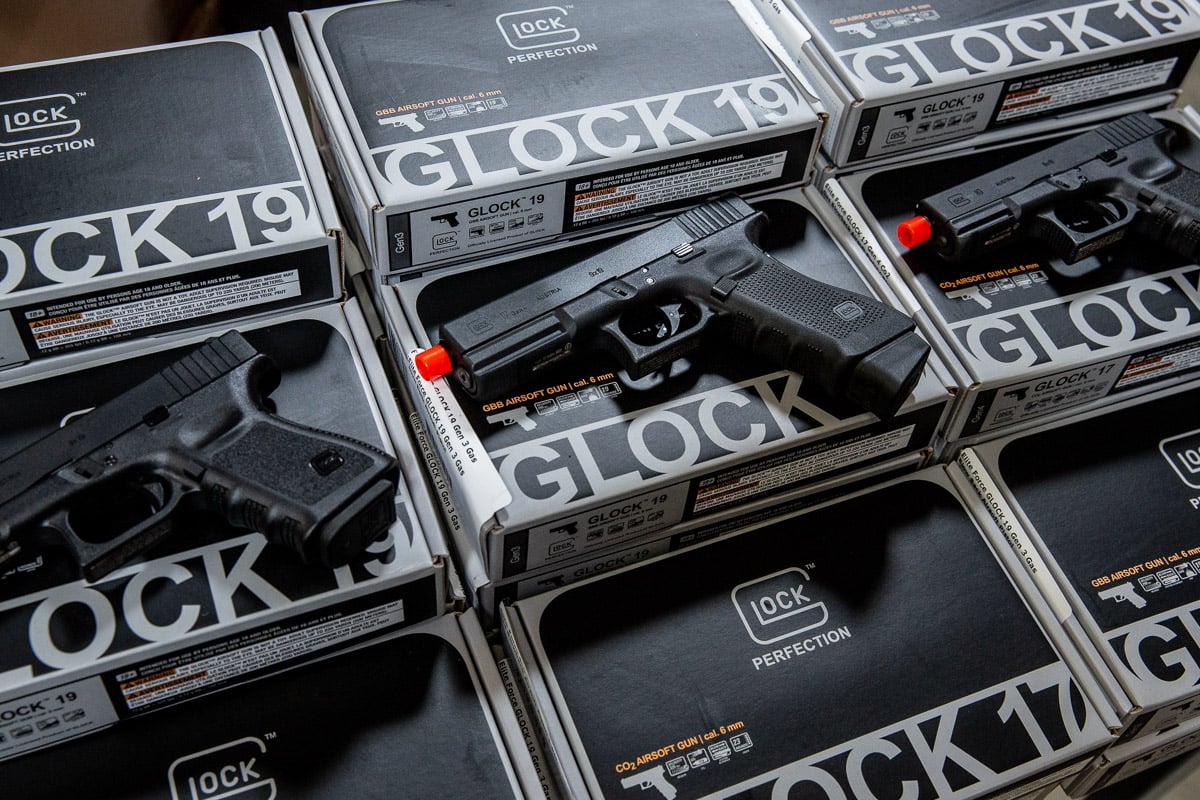 Construction
Elite Force released the Glock 19 in the Gen 3 configuration. They also released the Glock 19x, which is only available in the Gen 5. Today I will be concentrating on the Glock 19 Gen 3. The first thing that catches the eye is the slide. The trademarks engraved into the full metal slide are what fanboys crave in airsoft. Seeing the word Glock on the side, instead of just a letter G adds so much to the looks. Standard "Bucket" sights with the logo engraved at the top of the front sight. The design of the polymer grip is what makes this the Third Generation. The iconic checkered texturing combined with the finger groves allows you to get a positive grip on the gun. The icing on the cake is the trademarks on the side of the pistol grip and the base plate of the magazine.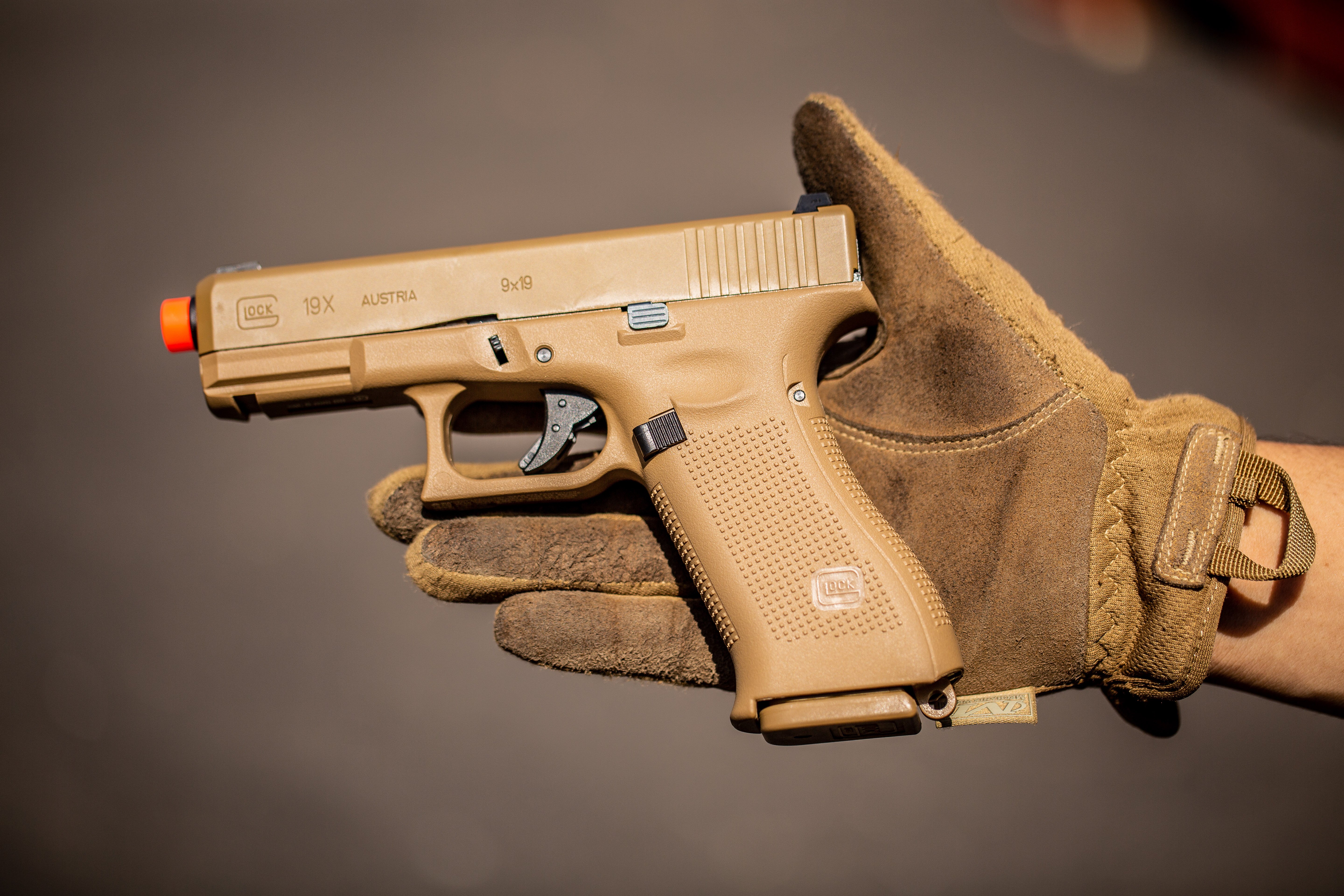 Performance
For a green gas pistol, the Glock 19 has a very crisp blow back. The Glock magazine holds 19 rounds plus one in the chamber with really good gas efficiency. You can easily get 1 and 1/2 magazines of BB's on one fill of gas. The hop up is easy to adjust and is able to lift heavier weight BBs. For such a short barrel, this gun has really good range. Normally you won't be shooting your pistol at someone past 30 feet. You can easily tag a man sized target at 100 feet. They slide cycles very quick and the trigger reset is both audible and predictable. Which allows for making follow up shots very quickly.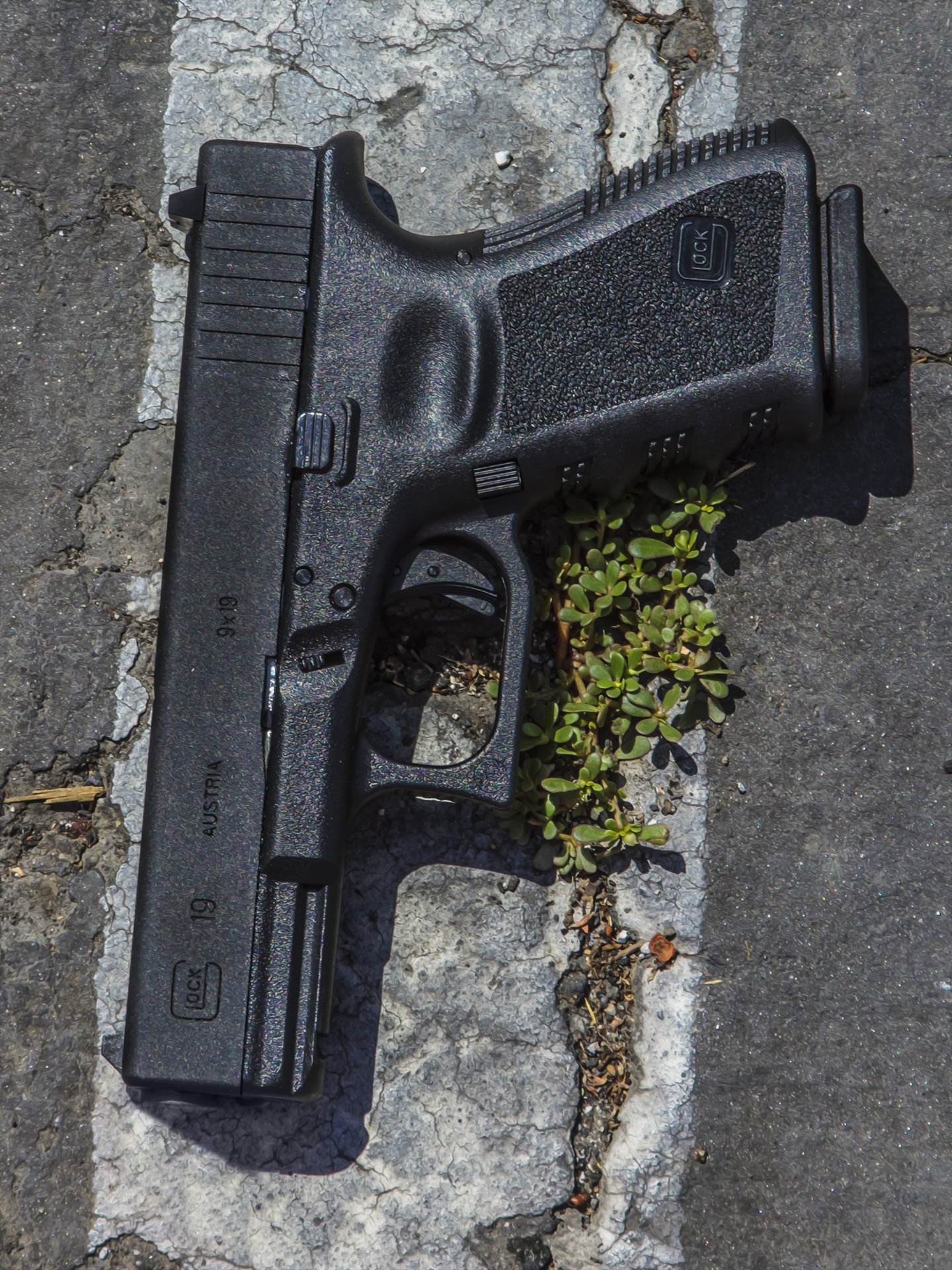 Is it worth it?
The Glock 17 Gen 3 Gas Blowback Airsoft Gun is currently retailing for $169.95 at AirsoftGI.com. This is higher that the average cost for other gas blowback pistols. However these are Officially Licensed Glocks. You do pay a premium for the nice Officially Licensed trademarks and getting the backing from the real firearm company. The performance and functionality you get from this gun is well worth the price tag. Not only being able to use for airsoft, but for training as well, If you own a real Glock 19, this airsoft version is a great way to train with. Overall you will love this pistol!