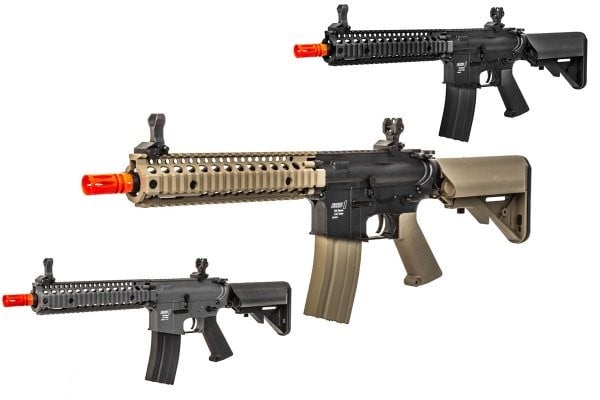 The Echo 1 N4 MOD1 is another great airsoft from Echo 1 that deserves mention. It's no secret the N4 is essentially a MK18 build; one of the most popular configurations of the AR platform.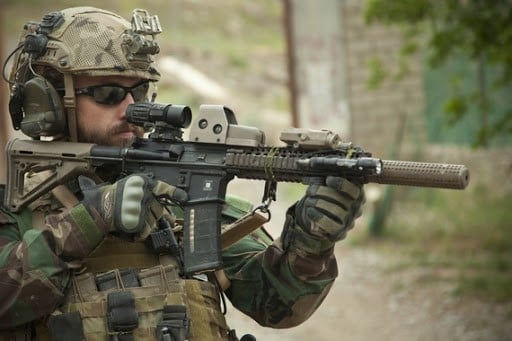 Sporting a shortened 10 inch barrel with a free float rail system, the MK18 was designed for use within CQB environments and excelled in the hands of various military units including DEVGRU and MARSOC. This makes it a perfect model for milsim players looking to create impression kits. While any M4 AEG can be modified to be a MK18, additional funds are usually required to achieve the distinct profile desired. The N4 however already sports the shortened barrel and 9.5 inch metal free float rail system so all the accessories needed to make it "kit correct" are easy to install.
The N4 will be utilizing a Ver2 gearbox which is ideal for any upgrades. The FPS on this AEG will range from 330 to about 345, which is perfect for indoor fields and can manage decently at outdoor fields. A NiMH battery and charger will be included in the box so the price tag of $219.95 is actually quite fair. All this make the N4 an option for anyone looking to either start playing airsoft or for those looking to build a MK18 at an affordable price. With all of the money you save, you can accessorize your gun! The Magpul AFG2 is functional and comfortable; adding comfort and use to your rifle. The Bravo P15 has both a 280 Lumen Flashlight and Green Laser! Combined with the IR filter caps, you are adding more function to your gun for affordability. The NcStar ECO 4x34 Scope allows for the perfect view downrange with a green lazer and nav light. Some of these accessories share the same function, but it only proves that you can customize your gun however you want!