Airsoft VS Paintball
Airsoft and Paintball are very similar in many ways. Both are a competitive sport/hobby that puts players against each other in a skirmish battle. The similarities go deeper than just the play style. Both airsoft and paintball became public in the 1980s. Paintball was invented in America and has grown into the very large industry that it is today. Airsoft was developed in Japan as an answer to paintball. With paintball being more popular, airsoft was definitely the underdog. Growing up, I actually played paintball first. I got into paintball through my family. I was invited to go play with them and I fell in love instantly. The adrenaline rush was unlike anything I have ever experienced. When I started playing, I was very young and didnít have enough money to play often. Then I discovered airsoft and never looked back. I will tell you airsoft grew and became my new hobby.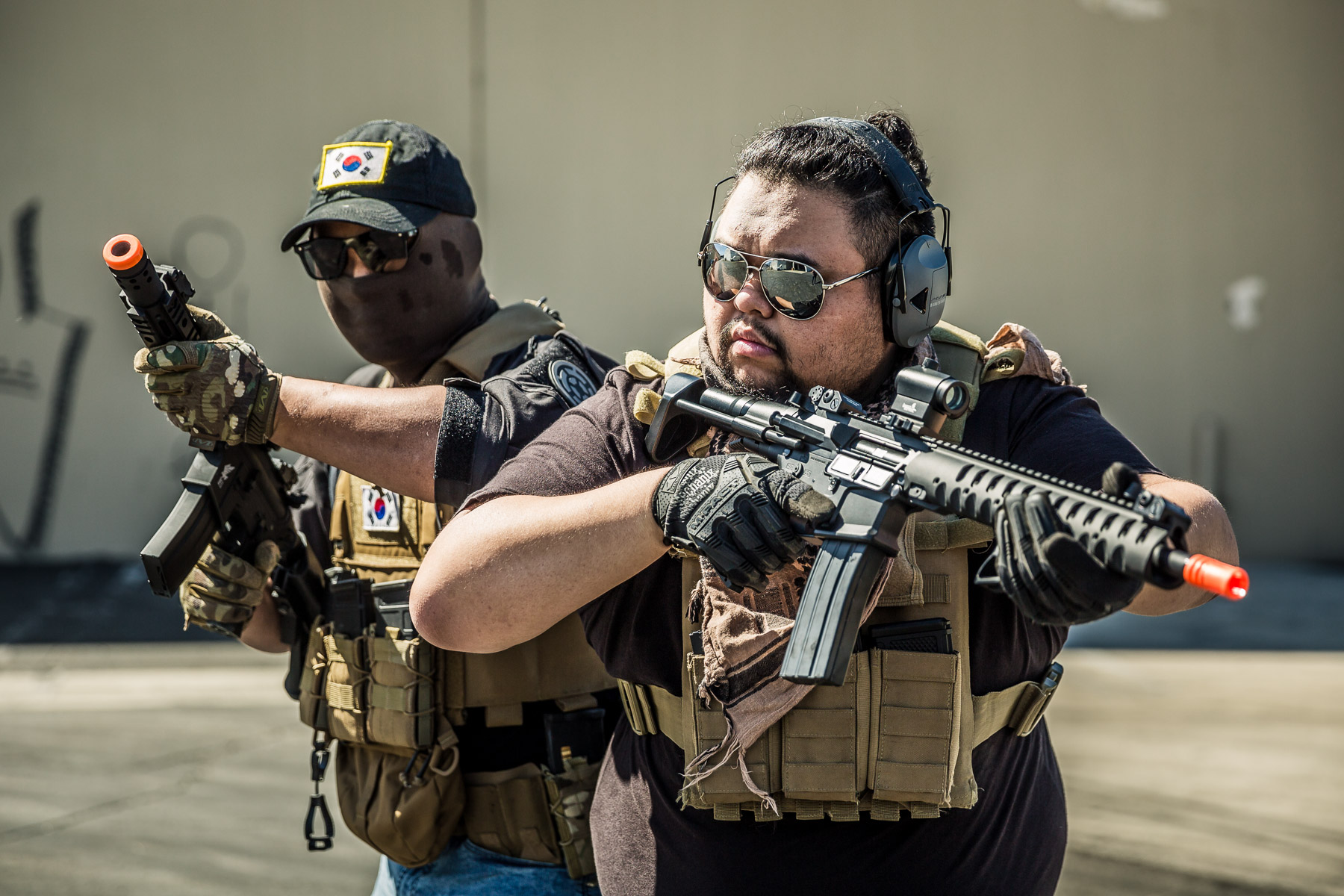 The Cool Factor
Airsoft guns are made to replicate real firearms. Any gun enthusiast can build their dream gun for substantially less than a real firearm. You are able to replicate the guns you see in video games or action movies. You can even build a load out completely replicating the tactical gear used as well. Paintball markers are designed in a very specific way. Normally you will be able to identify a paintball gun very quickly. There are now markers that replicate firearms and some that are even magazine fed to remove the hopper system.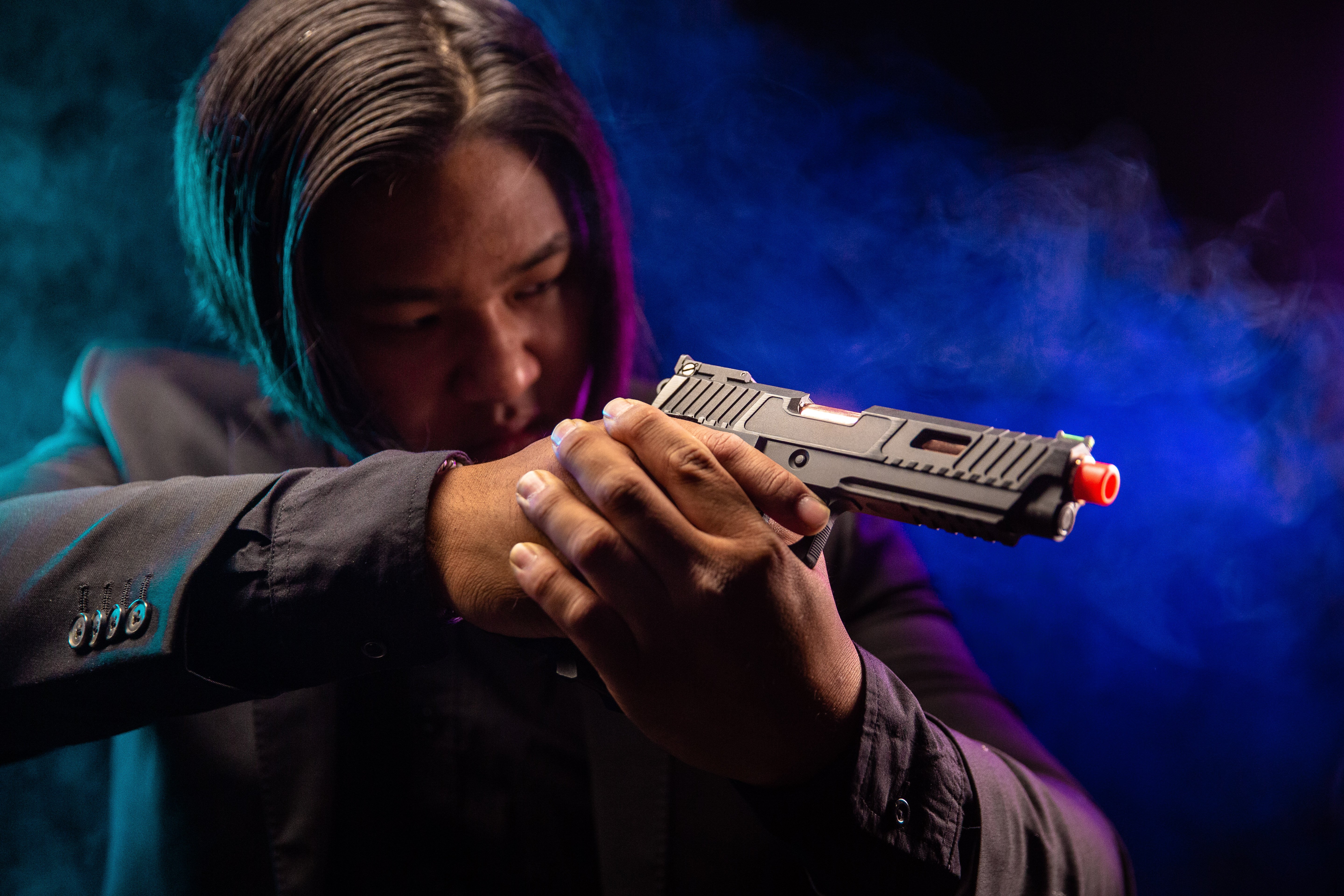 The Price Difference
Paintball
Comparing the start up cost between paintball and airsoft, it is about the same. A paintball marker can go a cheap as $60.00 for something to get you started. Then a decently sized CO2 tank would cost roughly $30.00 and a hopper would be around $10.00. This would put you around $100.00 just for the marker set up. Letís say the paintball mask starts at $20.00 for proper protection. Then a box of 500 paintballs is roughly $20.00. Whenever I played, I could go through 500 paintballs in about 1 1/2-2 hours. With the average day of playing being around six hours, lets set three boxes of paintballs to the starting standard. Putting the starting cost at roughly $160.00.
Airsoft
In Airsoft, a starting rifle can go as low as $130.00. This will include a 300 round magazine, a small pack of BBs (generally 1000 rounds), battery, and charger. The paintball mask is perfect for airsoft. For this comparison we will use the same mask at $20.00. I honestly believe that 1000 rounds is not enough for a game of airsoft. We will add a bottle of 5000 BBs. The cost of .20g BBs is average about $10.00. This puts the starting airsoft kit at about $160.00.
Field Cost
A lot of paintball fields usually allow airsoft to play on their fields. Some fields even have a dedicated airsoft area. The average entrance cost is about $25.00. At this point, all you really need to do is plug in the battery and start playing. For paintball you will need to get your tank filled. When I played it cost $8.00 for an individual fill or $25.00 for all day air fills. I normally opt for the all day air fills and would fill the tank at least 3-4 times throughout the day.
Airsoft Total Cost: ~$185.00
Paintball Total Cost: ~$210.00
With these rough prices, the starting price for both airsoft and paintball is about the same. With another $25.00 for the first day of playing. Going out to play is the most important part. With your gun and basic safety gear good to go. All you really need are the essentials to go out and play. For paintballs, entrance, and air fills the cost is $110 for a day. As where for BBs and the entrance fee is $35.00. This is a staggering difference of $75.00!
Getting On The Field
The games played can be used for both airsoft and paintball. Team Death Match, Capture The Flag, and even more military simulation games. In paintball once you are hit, the paintball will rupture and spread paint upon impact. This makes it easy to identify if you have been shot. In airsoft there is no mark left when you are shot, making airsoft an honor based sport.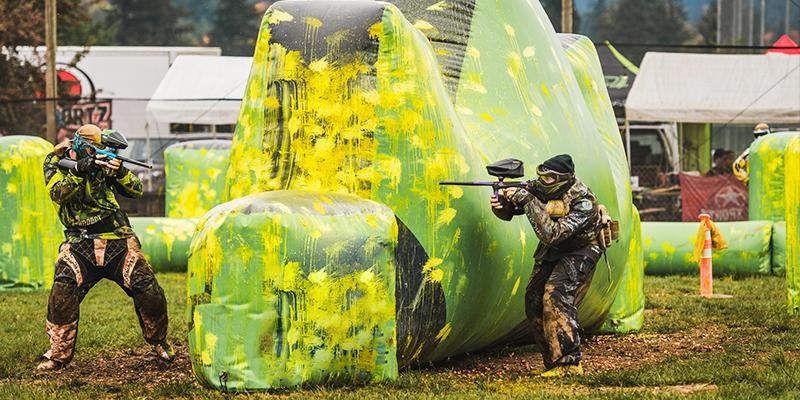 Why I Chose Airsoft Over Paintball
The first reason why I picked airsoft is price. Anyone can agree that they would like to save money where possible. Being able to play the same games and get the same adrenaline rush for a fraction of the cost is a huge factor! When I started paintball, I was roughly 10 years old. Meaning I didnít have any income besides allowance. I would only get to play when my family members would pay for me or I saved enough to play. When I got into airsoft, I was roughly 14 years old. With a little bit more to my allowance, I was able to play airsoft more often.
The second reason is how cool airsoft is! Being able to look like my favorite action movie star or video game character is awesome! I would even sit in my loadout when I played video games just to feel cool. A bonus on top of this, I was able to learn about gun safety and handling. When I shot my first real firearm, all of the safety rules I practiced in airsoft were exactly the same. On top of this the weapons manipulations were the same, due to airsoft replicating real firearms. The controls of the firearms I used felt very familiar.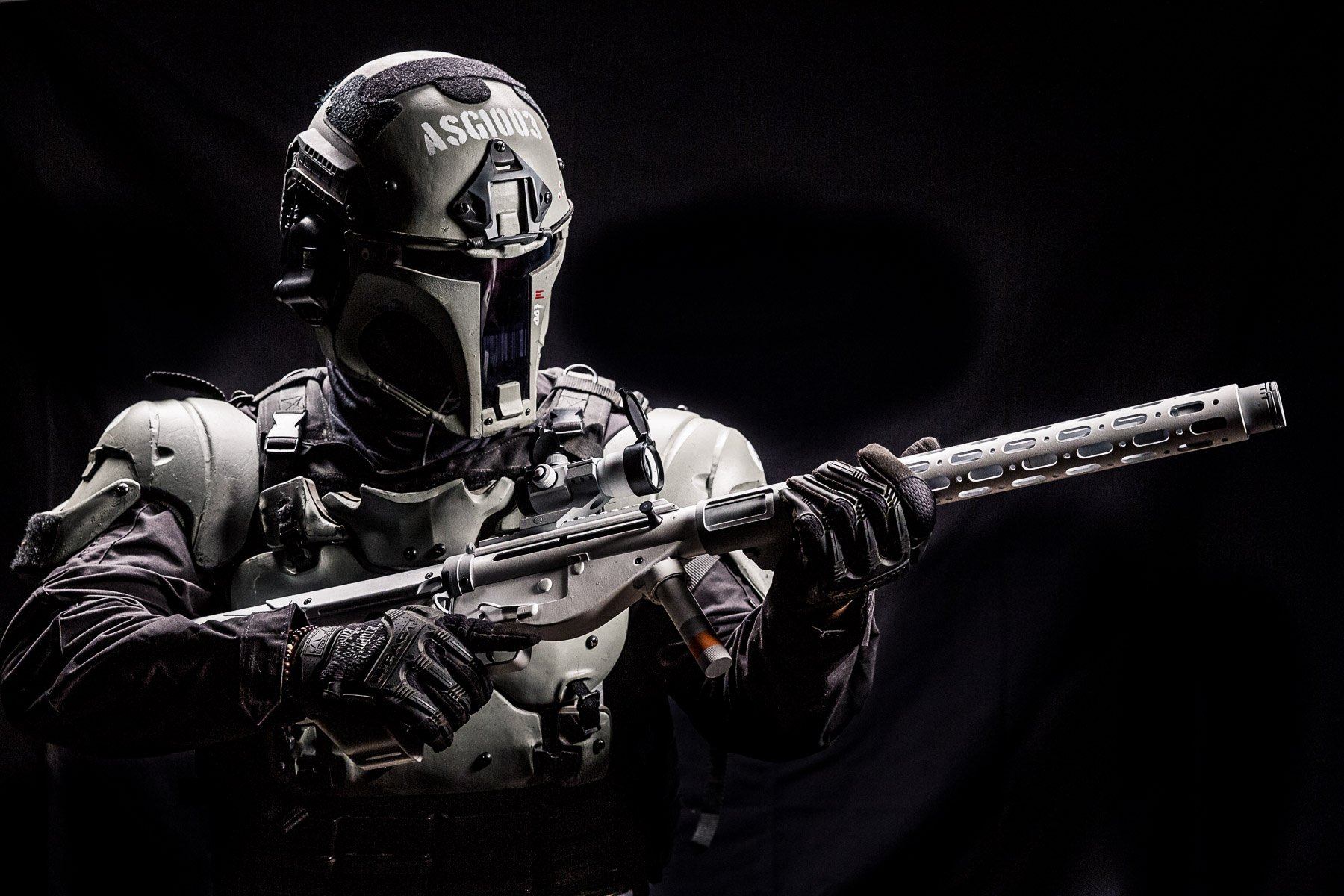 The third and final reason is the community. When I played paintball I felt excluded from the group. Even if I was on a team, everyone I interacted with didnít want to give me the time of day. I felt like I could only interact with the friends and family I played with. Maybe this was due to my age at the time. When I played airsoft for the first time, the experience was completely different. Other players from both teams would walk up and talk to me. Obviously being a first time player, they would give me advice and help me on and off the field. This was incredible! Being able to interact with other people that shared the same common interest was amazing! Even seeing older players guide and help younger players that were the same age as myself when I was playing paintball. This showed me that the airsoft community was welcoming and friendly. I started off playing with my friends, but going out to play at fields. I met people over the years that have become great friends of mine. I quickly learned that with the basic rule of airsoft being honorable translated greatly in the community. At first I though not being able to tell if someone was hit would call for a lot of cheaters, but I noticed that when players would get shot. Most of them would call their hit and give thumbs up to the player that shot them. In both airsoft and paintball there will be cheaters. Even with a marker, you can wipe the paint if no one saw you get shot. In airsoft, players would give the benefit of the doubt if they think they were shot and call a hit. You will never find a community like this anywhere else. This wants me to be the same way and help others when needed and help the airsoft community grow.
Bonus Factor! You get so much more dirty when playing paintball! I know it is the name of the game, but I would like to avoid driving home and getting my car dirty. Dirt and dust is fine, but cleaning up the paintball residue is a pain!