Airsoft Guns in Movies and TV Shows
We can all agree that airsoft guns look awesome. They are 1-1 replicas of real firearms at a much more affordable price. Both of these factors make airsoft guns the perfect prop for movies, TV shows, costumes, and video games. If you arenít paying attention, you could have seen an airsoft gun in your favorite TV Show or Movie without even knowing! I built a small list where airsoft guns have been used and featured on the big and small screen.
The Walking Dead
That is right! Your favorite Zombie TV Show uses both real firearms and airsoft guns as props throughout the entire series. If you watch The Walking Dead, then you know there is an abundant amount of guns that are used. I wonít go into the long list of guns and sort out what are real guns and what are airsoft guns. However, here is a screen shot of Carl in season three using a Gas Blowback M9 Airsoft Pistol.
Killjoys
If you havenít heard of the SYFY TV Show Killjoys, the story follows three bounty hunters. They travel from different planets with a lot of crazy things to look out for. With the movie based around the ďinter-galacticĒ theme, the weapons are made to look more like laser blasters than actual guns. However, there are a good handful of guns that look futuristic enough that they used the gun by itself. One interesting gun is shown in the picture below. This is an airsoft gun made by JG called the S.T.A.R Dragon Rifle. JG actually designed this rifle from an Anime Series. I will let you do some research to find out where!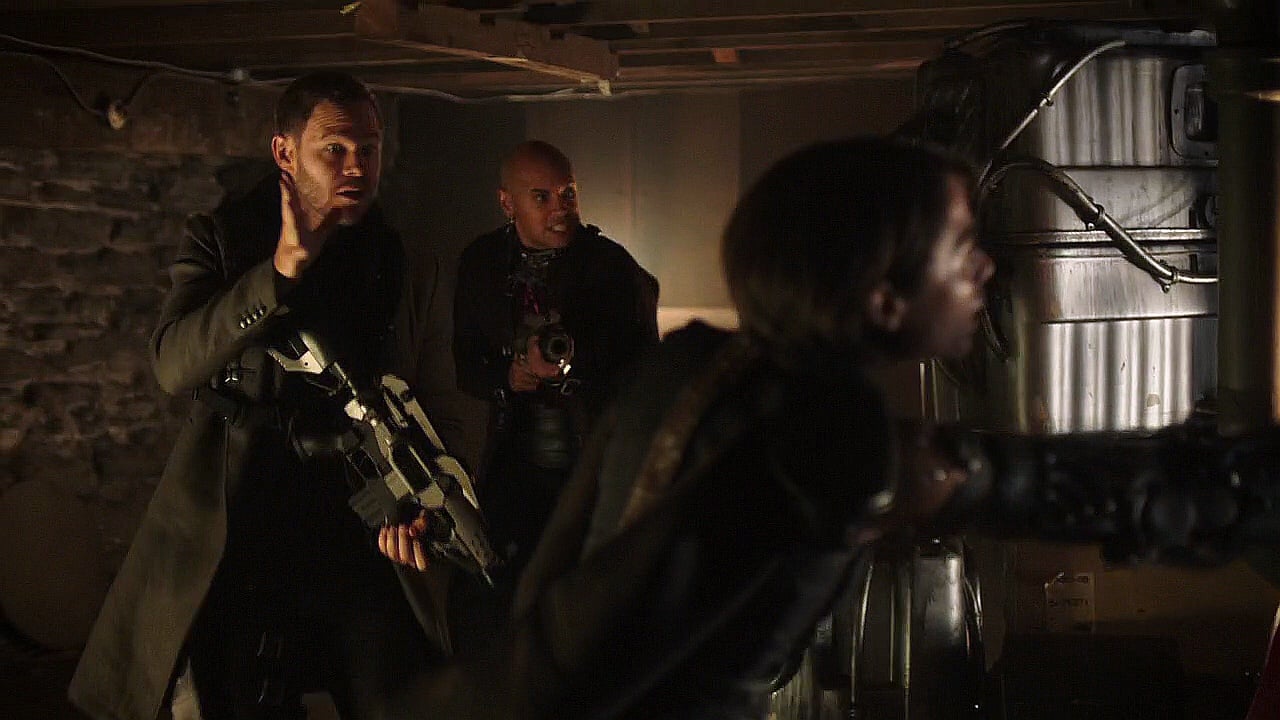 Resident Evil
Everyone has heard of Resident Evil. Weather it be from the video game or movies. I am sure that if you ask anyone about this series, they will give you an answer with something they know. In this case, we are going to highlight a gun from the video game that was made into an airsoft gun! I am talking about the Samurai Edge M9 Pistol. Used by a plethora of the S.T.A.R.S. Police Force, this hand gun is arguably most known in the hands of Albert Wesker. Being a variation of the Beretta M92 hand gun, it was very easy for airsoft manufacturers like Tokyo Mariu and WE Tech to come out with their own Biohazard Series.
Agents of S.H.I.E.L.D.
I couldnít believe it either! Marvelís Agents of S.H.I.E.L.D. has used airsoft guns in their list of props for the show! In season one, you can see May using a very unique compact 1911. This is actually a WE Tech Baby Hi-Capa 3.8 (Type 8) Airsoft Pistol.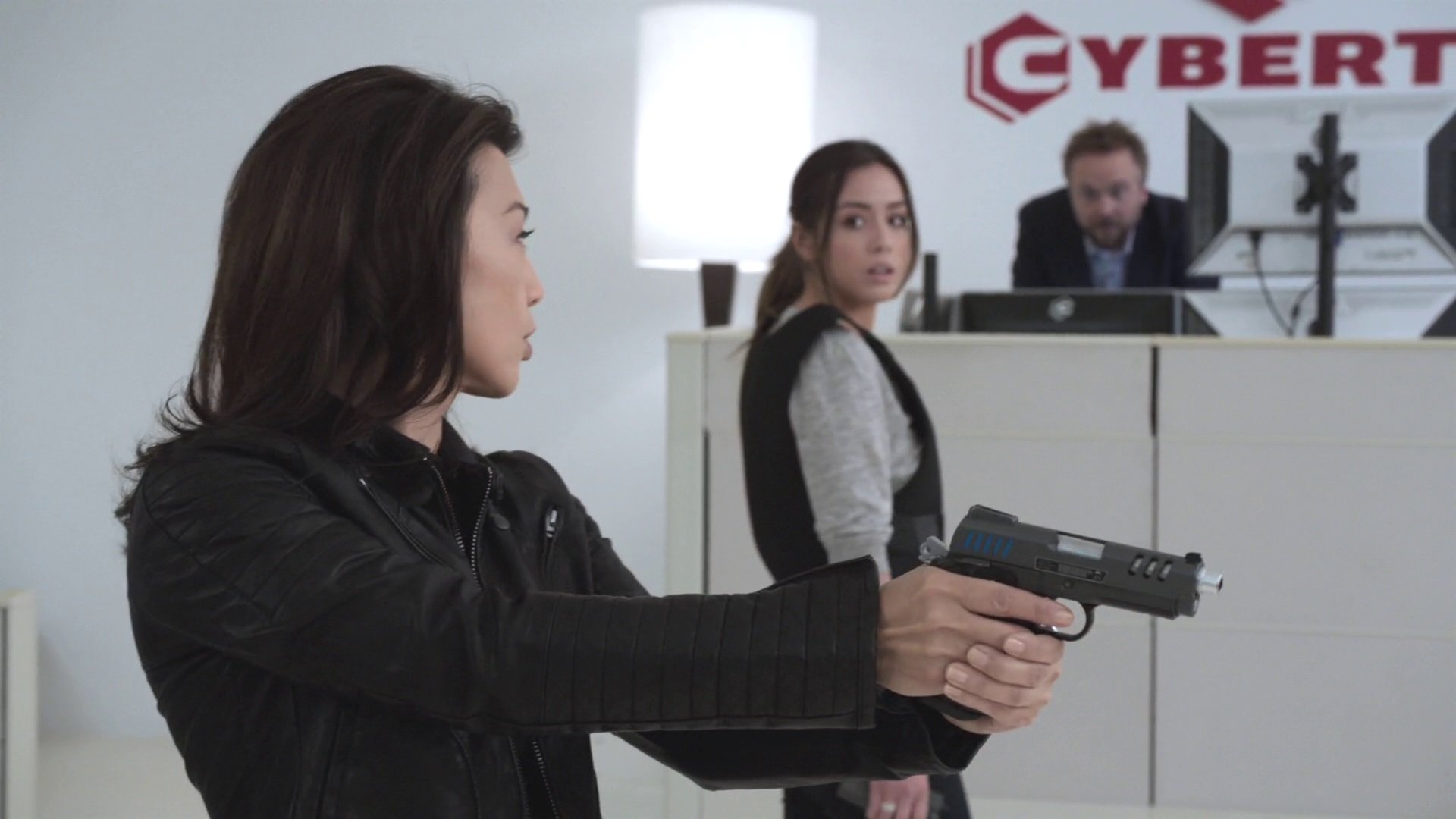 28 Weeks Later
In this iconic Zombie flick, there is a good amount of guns feature throughout the movie. Toward the beginning of the movie, you see a squad of solders running M4 style rifles. In the screen shot below, you can see the Armalite Trademarks. This is actually an older licensed version from Classic Army. If you look very closely, you can see the winding wheel at the bottom of the magazine.