2021 Best Airsoft Pistols: The Army Armament R604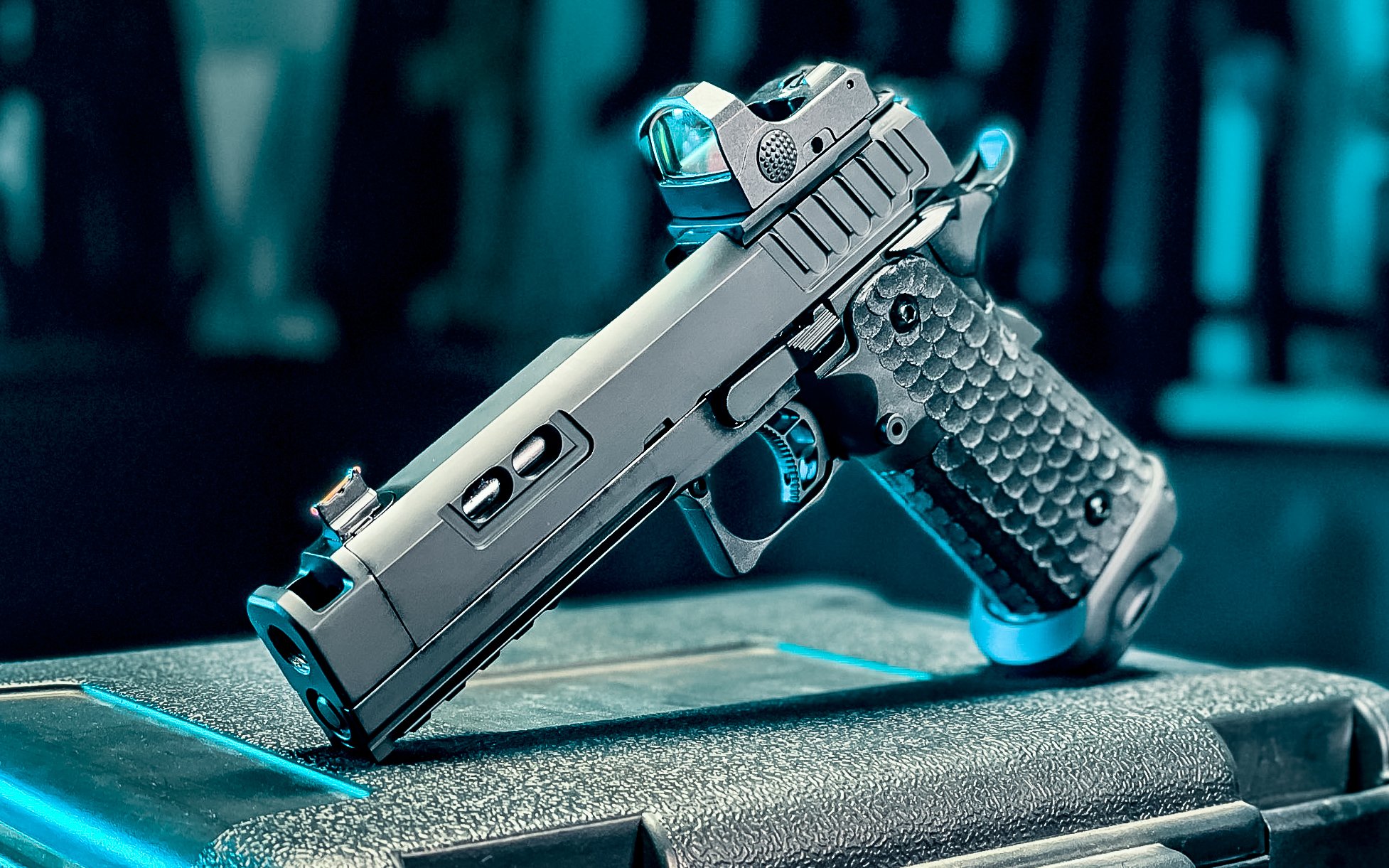 Army Armament may not be a household brand in the Airsoft community, but they really should be. They have been OEM'ing gas blowback pistols for other brands for years, and you've likely handled at least one of them and didn't even know it.
They've started to release pistols under their own branding in the last few years, and they have been a real great addition to the hobby. It used to be that getting a high performance pistol had meant buying a Marui, gutting the Marui, and dropping a rent payment on upgrade parts to replace all the components of the very expensive frame and grip with extra steps that you just ordered.
Those days are over now. Army Armament is putting out stellar models like the R604; that feature parts compatibility, killer performance, cutting edge features and all for a price cheaper than that Japanese Paperweight you wanted to customize initially.
Wait, Haven't I seen this before?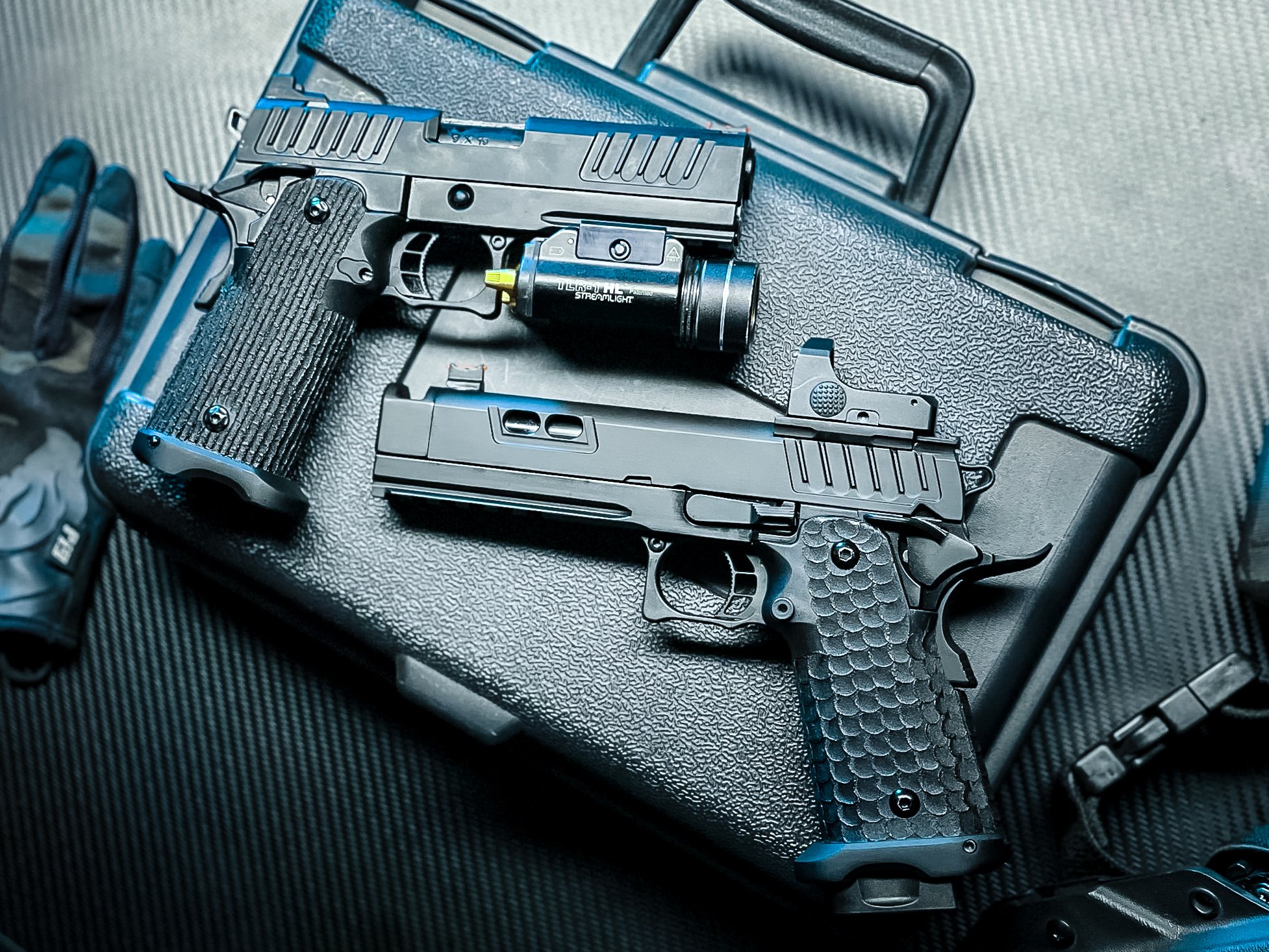 No. You may be thinking of the Echo 1 TAP, which is like a distant cousin to the R604 (and also OEM'd by Army Armament) but this gun features a few key changes on the exterior.
We'll start with the tallest point on this pistol, which are the Suppressor height "Tracker" sights. These fiber optic front sight and U notch rear sight sets make picking up your iron sights incredibly easy. The front sight post is mounted to the compensator, which does not cycle with the rest of the slide making it easier to stay on target and follow the front sight post shot to shot. They are suppressor height for good reason too, they need to line up with an optic, if you choose to install one.
That's right; this pistol is milled out to accept either a Burris or RMR style red dot right on top. This is something of a luxury appointment in the airsoft world, and usually something you only find on much higher priced pistols, and typically those are G-style or SIG replicas, that don't jive with a lot of Hi-capa users because parts tend to be lacking. You could always slum it with an adapter plate, but it's hard to argue with how darn good the R604 looks with a dot mounted right to the slide.
The rest of the externals feature a ported slide to help with weight reduction, and the R604 cycles very quickly. Picatinny rail under the frame lets you add lights and lasers, and the luxurious textured grip with a double undercut on the trigger guard means you can always keep your hands on the pistol, no matter how sweaty you get. Those ports on the slide serve double duty as a geat place to index the slide to chamber it too, keeping you from getting nasty fingerprints on the glass of your slide mounted optic!
This Better Be TM Compatible Though…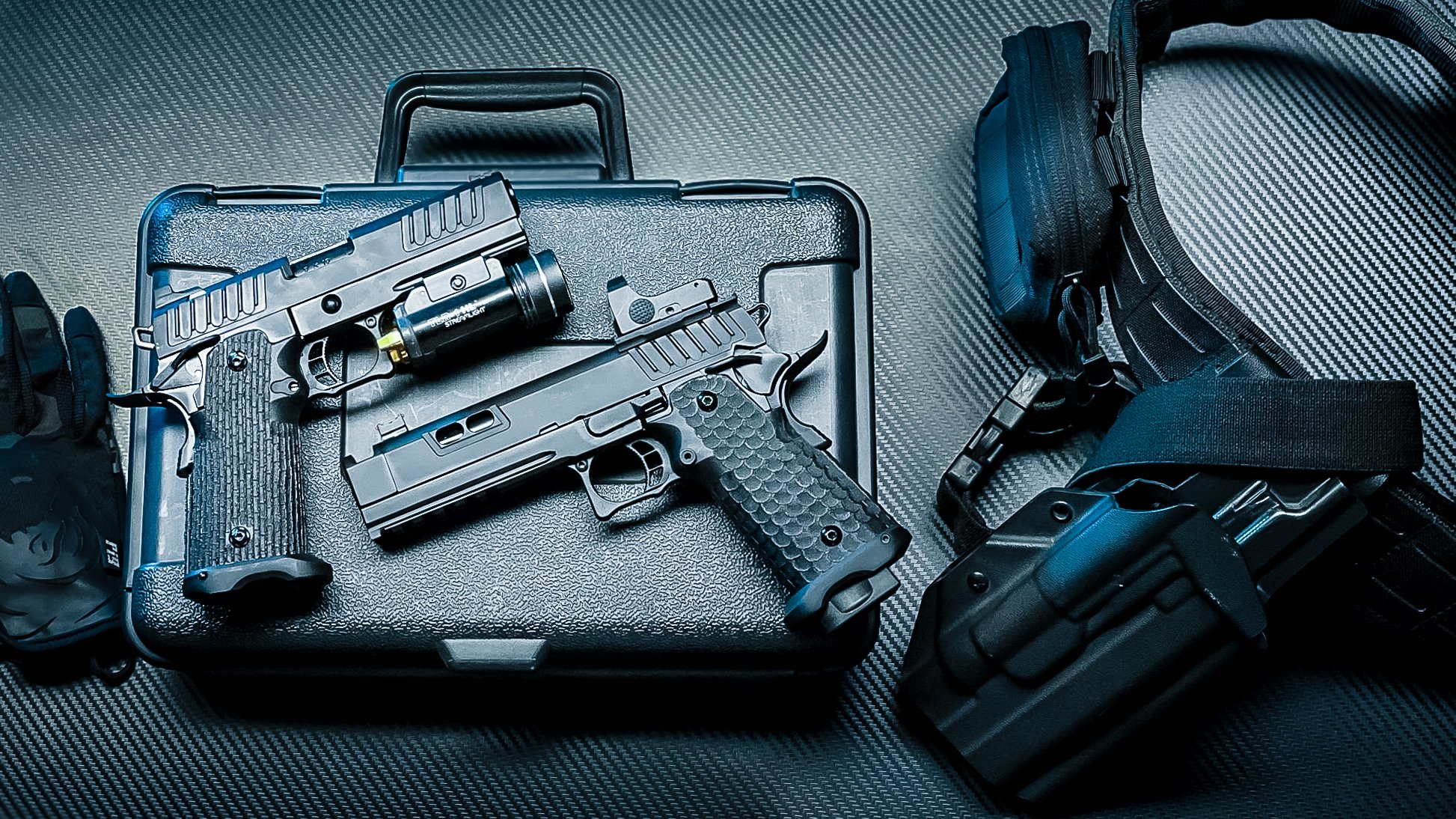 Fret not, dear reader. This pistol is pretty TM compatible. We tested a multitude of parts, and with the exception of the Blowback housing, which may require some more skilled airsmithing to install, they were drop in. That means you can drop all the crazy hop ups, barrels, triggers and more into this pistol easily. We have to add the caveat that we can't test every part on the market in every gun, but the specs are there for you to modify this thing to your hearts content, which is exactly what you want in a hi-capa.
While we're hanging out in the interior of the pistol, you'll find a very high quality set of stock parts for the price range. Everything from the trigger to the barrel (and in between) is ruggedly constructed. This pistol was meant to be shot as it comes from the factory, and not gutted and replaced with second-mortgage inducing upgrades. Load up some green gas into the magazine, fill it with BBs, and it's ready to rip right out of the box, but you can take that stellar performance farther if you feel the need!
Why You Should Buy This Gun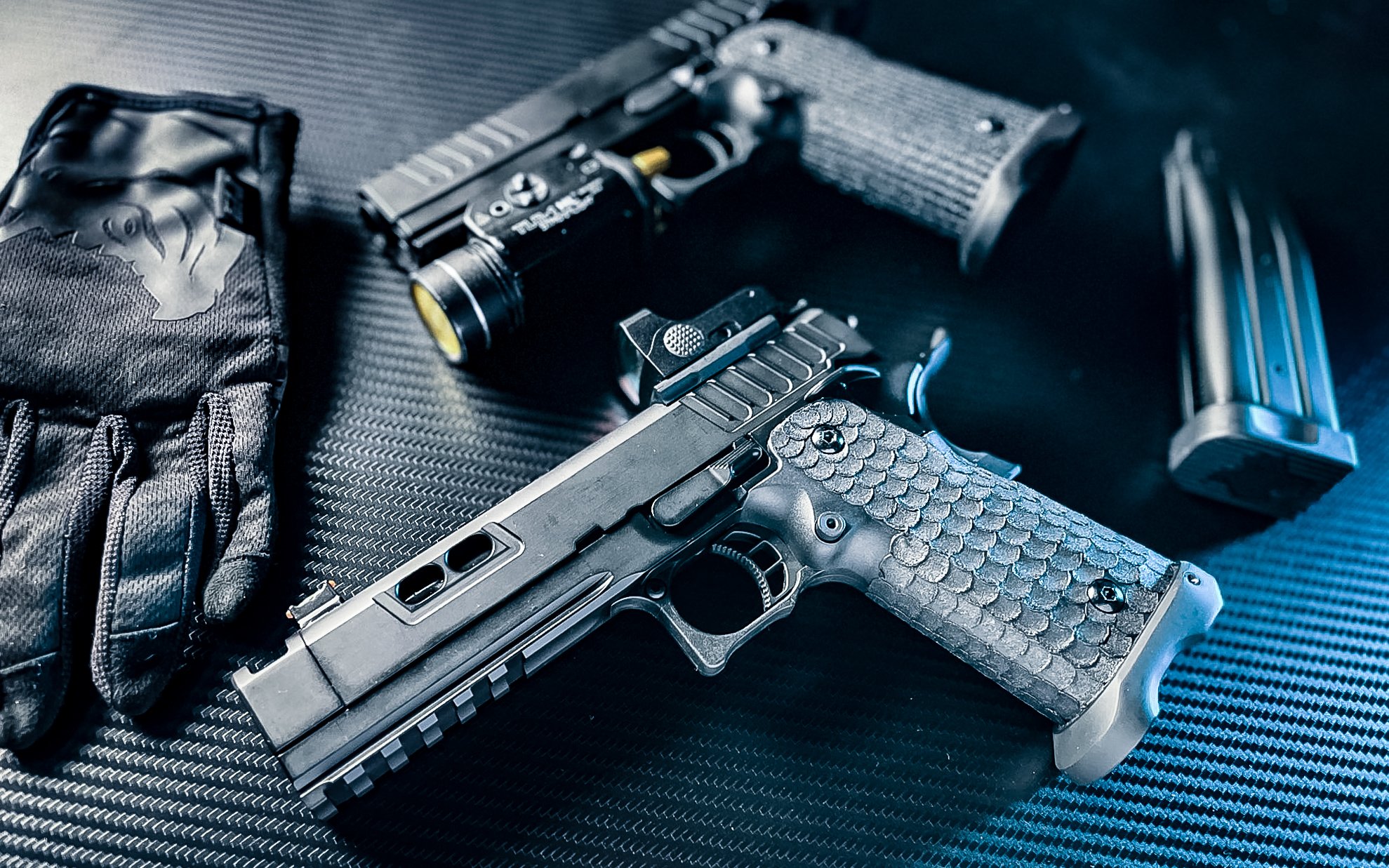 If the aesthetics and a list of things you can do to this pistol didn't sell you, let's talk about your experience as a shooter. Handguns are often relegated to "back up duty" as something you only need for emergency situations, but this R604 flips the script. This pistol is perfectly capable as a primary, and it's the kind of side arm you will find yourself reaching for over and over again. It's going to take the "hide in the back and plink" player and give you a reason to push up, because the sighting options on this pistol make it insanely easy to aim and shoot.
It's an incredibly comfortable universal style that fits with almost every kit too. 1911-style handguns are ubiquitous, so it will appeal to even the most MILSIM of kit nerds and the speediest of speedy boys. It can handle playing second fiddle to your main rifle, but he R604 will feel right at home as your primary platform as well!
Overall, this pistol is a stellar addition to any collection, and you can snag yours RIGHT HERE at Airsoft GI. It even comes in a smaller variant, the R603, if you prefer a more compact sidearm!