Valken V-Tac Full Finger Gloves (Black/M)
[F13B00][11105 / 48535]
( 2 Reviews )
Free Shipping for orders over $149
No Coupon needed
The V-Tac Armored Full Finger Gloves are designed to provide your hands with maximum protection possible under even the toughest conditions. They feature a flexible plastic armor on the back of the hand that is soft enough to allow your hands to move freely, but still sturdy enough to keep them safe. They also feature a breathable padded mesh construction on the back to help keep your hands cool under pressure, and an abrasion resistant padded palm for even more protection. If you are looking for the perfect gloves to keep your hands safe, while making you look super tacticool at the same time, be sure to check out the V-Tac Armored Full Finger Gloves.
Specifications:
Manufacturer: V-Tac
Model: Armored Full Finger Gloves
Color: Black
Size: Medum
Package Includes: One (1) pair of gloves

Features:
Flexible plastic armor
Breathable mesh back
Abrasion resistant padded palm
Velcro wrist strap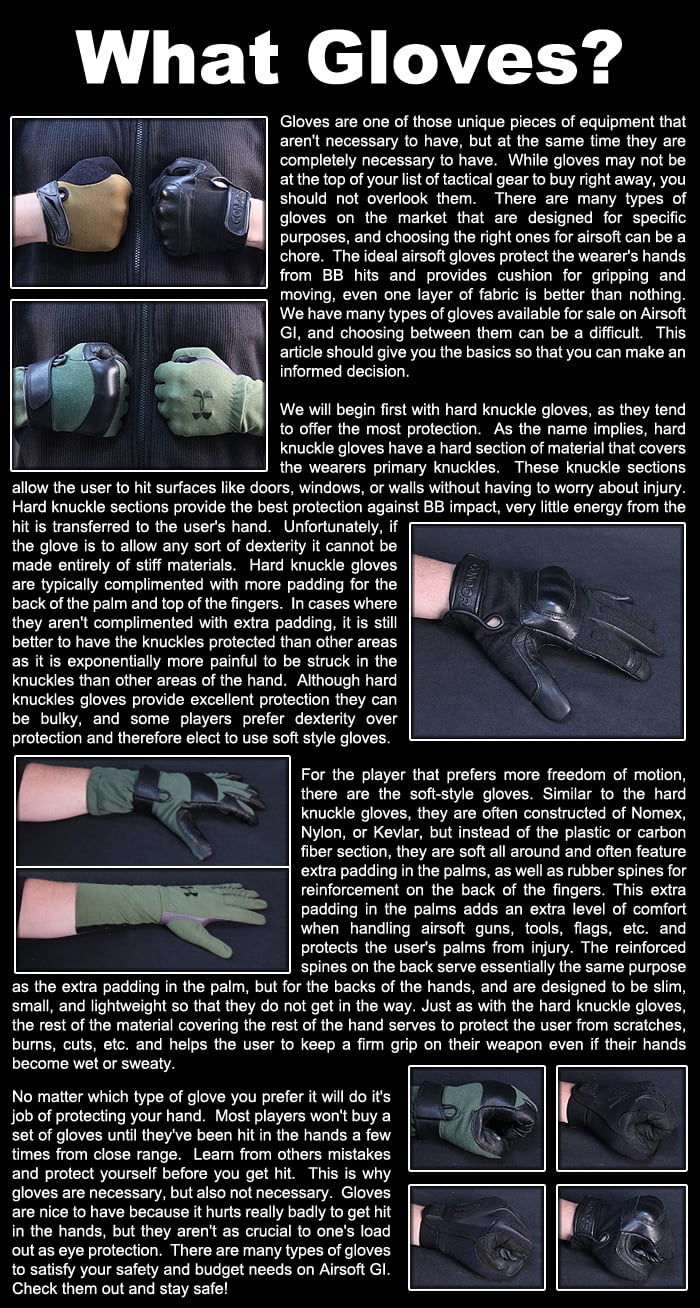 Specifications

Manufacturer: V-Tac
Color: Black
Size: Medium
Material: Plastic / Nylon
Package Includes: One (1) Set of Gloves
see 2 reviews
|
Write a Review
D. ROULSTON | 2012-09-25
Product Information:
Very nice insulation
Great protection
Needs better close technique
Could use more flexible padding
Overall pretty good

Pros:
Nice insulation
Great protection

Cons:
Needs better close technique
More flexible padding
verified buyer
D. KATACINSKI | 2012-11-15
Product Information:
it is pretty cool, looks awesome and feels great until you make a full fist. you can bend your fingers but you feel the rubber on your knockles if you squeeze your fists. would give it a 4.5 but i can't

Pros:
don't feel shots hitting your hand
great flexibility
good strap very durable

Cons:
needs more padding inside of the knuckles
can't think of anything else!
Should I get medium or small?

I am 14 years old, and have big hands. Not huge, but pretty big. would you recommend the medium, or the small gloves, because I'm not sure.

2588 days ago

Zachary C

0

0

(I have this same question)

i'm 15 and my hands are normal sized so i'de recomend medium..

2416 days ago

1 answers
1 asked
Search Tags: Protection Grip Hand Glove
People who bought this item also purchased: