Systema Precision FSG1 AEG Inner Barrel (590mm)
[04063]
Precision barrels are best described as an inner barrel with a diameter of 6.04mm or less. Precision inner barrels allow for better compression, improved accuracy, and in a few cases increase muzzle velocity. Although precision barrels often require more maintenance and cleaning, they can give an AEG a greater range and improve the overall performance of an airsoft AEG.
Specifications: Manufacturer: Systema Bore Diameter: 6.04 mm Gun Type: FSG-1 Barrel Length: 590mm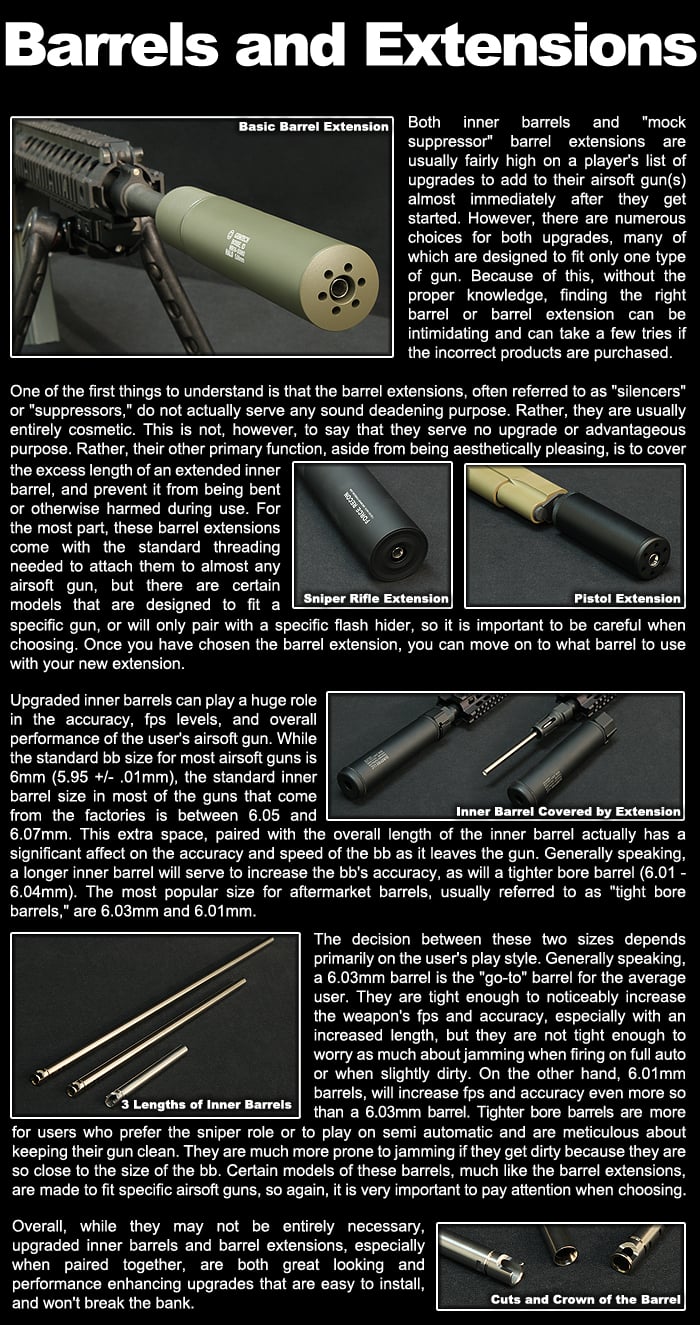 Specifications

Manufacturer: Systema
Color: Gold
Size: 590mm
Material: Brass
Package Includes: One (1) Precision Inner Barrel
Search Tags: Internal Upgrade Replacement Tightbore Range Accuracy Part Piece Increase Performance Trajectory Grouping Distance Output Tight Bore
This product was added to our catalog on Saturday 06 September, 2008.
People who bought this item also purchased: