Revision Desert Locust Fan Goggle Essential Kit Asian Fit (Black)
[J12F00][07614 / 4-0308-0030]
( 1 Reviews )
❤ Add to Wishlist
Free Shipping for orders over $89 No Coupon needed
Description:
Revision is a company dedicated to excellence that makes protective eye wear specifically for use in combat. Their mission is to, "Protect Warrior's eyes by designing, developing, and delivering the best purpose-built military eye protection solutions, worldwide.
The Revision Desert Locust Goggles have a low profile design that ensures compatibility with helmets, weapon sights, binoculars, and night vision equipment. The goggles have been tested and certified to military requirements for high impact protection. The optically correct lens provides a wide field of view and protection from UV rays. Top and lateral forced air vents provide airflow while filtration media prevents small particles from entering. These goggles have been equipped with a small fan to aid in the fight against fogging. The fan included with these goggles runs off of a AA battery and is very quiet. The high performance OcuMax coating gives enhanced protection from fogging and scratching. All these features combine to make these goggles very comfortable and functional.
Specifications:
Manufacturer: Revision
Model: Desert Locust
Color: Black
Package Includes: Smoke Lens, Clear Lens, Lens Cloth, Battery, and Carrying Case

Features:
High-Impact Protection Certified To Military Requirements
Polycarbonate Lenses Provide 100% Protection From UV A/B/C Rays
Optically Correct Lens Provides Visual Clarity and Wide Field of View
Air Vents Provide Airflow While Filtration Prevents Small Particle Entry
OcuMax Coat Gives Improved Protection Against Fogging / Scratching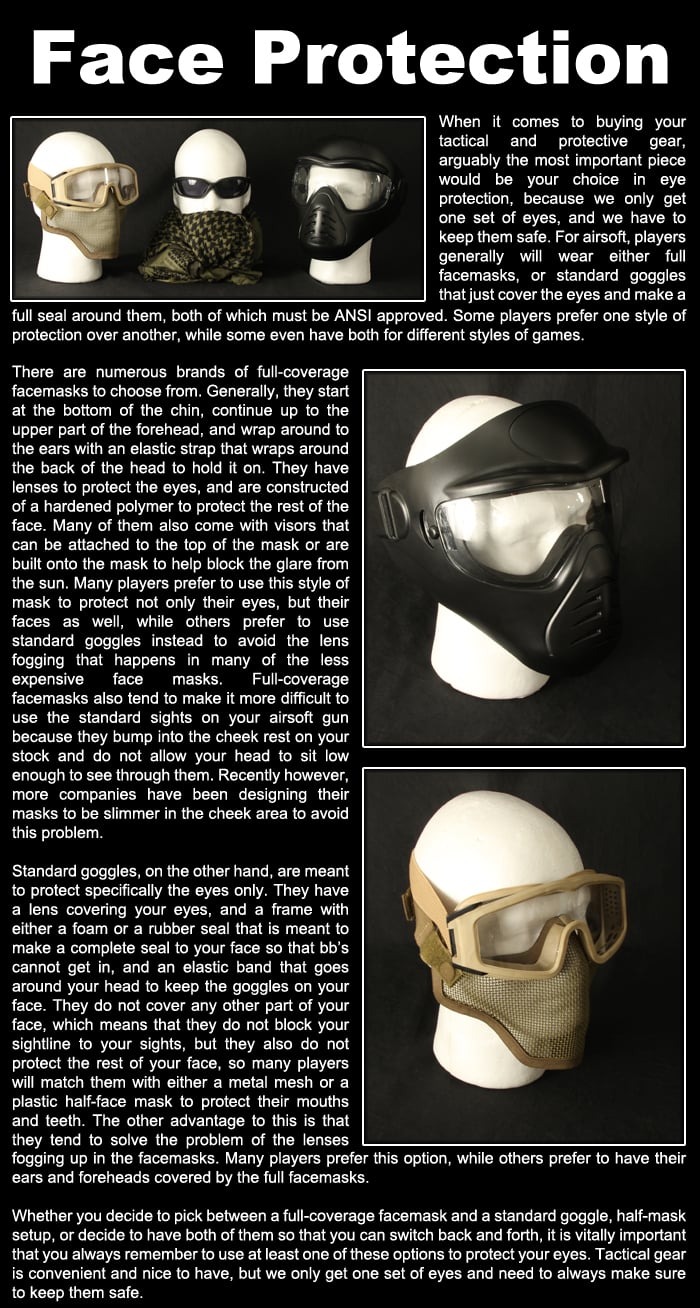 Specifications

Manufacturer: Revision
Color: Black
Size: Asian Fit
Material: Polymer
Package Includes: One (1) Goggle Kit
see 1 reviews
|
Write a Review
verified buyer
C. SUEN | 2011-09-14
Product Information:
I bought these because my ESS Profile Turbofan goggles just did not quite fit comfortably around my face (other than that they are great goggles), and I wanted to see if "Asian fit" goggles would make a difference. For me it was a huge difference in terms of the way these Revision goggles conformed to my face, so that alone made me very happy with the purchase. Other differences between the ESS and these Revision goggles are:
1. comes with a goggle bag (made of cloth, I attach it to my battle belt so that I always have someplace to put my goggles when I don't need them on my face, and it also serves nicely as an additional pouch)
2. The fan is much quieter (most likely because it isn't quite as fast, but on the high setting I have not had any issues with fogging)
3. Has an off position for the fan
4. rubber lining instead of foam (potential con as it allows more sweat to get in)

Pros:
* Much more comfortable fit for me
* goggle bag which comes in very handy
* cheaper than the ESS turbofans and offers the same level of protection and anti-fogging

Cons:
* rubber lining allows for sweat to get into your goggles, best way to counter this is to have some sort of sweatband/headwrap/hat that absorbs sweat so it does not drip down into your goggles.
Search Tags: Anti-Fog Fan Interchangeable Lenses Night Vision Compatible Foam Face Padding Carrying Case Kit Head Wear Head Gear Equipment Anti Fog Smoked Tinted Tint
People who bought this item also purchased: