Mechanix Wear M-Pact Gloves 2012 Version (Multicam/L)
[W00G05][16864 / MPT-78-010]
( 2 Reviews )
❤ Add to Wishlist
Back in 1991, Mechanix knew right away they had a good thing going with Mechanix Wear Gloves. They had no idea what kind of revolution they would start. From the first use of Mechanix Wear "Original" Gloves by pit crew teams at the Daytona 500, Mechanix Wear gloves have been the leader in the high performance work glove market. Before they knew it, they had 41 NASCAR teams asking for Mechanix gloves along with just about every other high profile motorsports team in every type of racing! As a result of the exposure, everyday mechanics, technicians, construction workers, Do-It-Yourselfers, industrial safety, emergency services, and military professionals all benefit from Mechanix products.

Every Mechanix Wear product represents a total commitment to its intended use. They consider everything: fit, feel, function, durability, quality, style and value. There is a lot of dedication and pride in everything Mechanix does, and it all adds up to superior performing products for you, their valued customer. Whether you're jumping the pit wall at Daytona or just doing a little tune up in the garage, you can have complete confidence that Mechanix Wear products offer you the best protection in the industry. Mechanix Wear gloves are for more than just racing, they are for toolboxes everywhere.

Mechanix Wear gloves are some of the best designed and most trusted hand wear used by the world's top racing teams. The experience and exposure gained in the racing world has lead Mechanix Wear to branch out its R&D and develop some of the best hard use tactical gloves in the world. Recently, they have taken their incredibly popular M-Pact glove and made it even better with the 2012 version. The Mechanix Wear M-Pact Glove 2012 Version features a new rubberized grip on the thumb, index finger and palm, and molded rubber on the knuckles and fingertips. These ensure that you not only have a superior grip on your weapon, increasing your control and accuracy, but they make sure that your hands stay completely protected at the same time. The 2012 M-Pact also features double stitching and dual panels in critical wear areas, a Trek Dry spandex top to keep your hands dry, and a hook and loop wrist closure for a secure fit, and overall provides an incredible advantage over other, less advantageous gloves.
Specifications:
Manufacturer: Mechanix Wear
Model: M-Pact Glove 2012 Version
Color: Multicam
Size: Large
Package Includes: One pair of gloves

Features:
New rubberized grip on thumb, index finger, and palm
Protective padding in palm
Double stitching in critical wear areas
Hook and loop wrist closure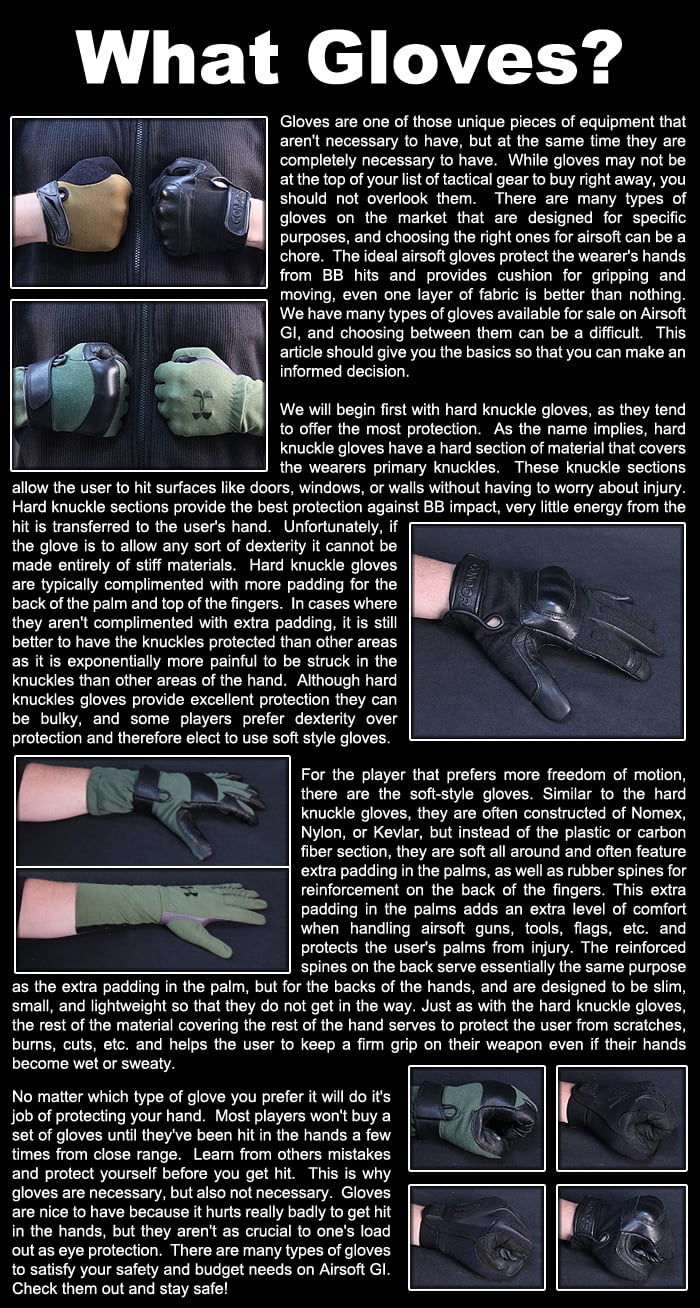 Specifications

Manufacturer: Mechanix Wear
Color: Multicam
Size: L
Material: Synthetic Learther & Spandex
Package Includes: One (1) Set of Gloves
see 2 reviews
|
Write a Review
verified buyer For: Mechanix Wear M-Pact Gloves 2012 Version ( Multicam / XL )
S. DAMICO | 2014-09-08
Product Information:
I wore these one time and on the very first day they ripped just from pulling them on. Let me stress this, they didn't snag on anything, I didn't do anything other than what you would do with gloves... pull them on, and a big part of the side had a big hole torn in it. I was really expecting a lot more from this manufacturer.

Pros:
comfortable
nice design
good looking, match multicam well

Cons:
very poor manufacturing
not much else but what does it matter if they are falling apart after one hours use.
C. FRASER | 2015-06-06
Product Information:
Holy amazing!! I would recommend these gloves to anyone! They are so versatile from working on cars to playing airsoft!!

Pros:

-Comfortable
- Well made (stitching is superior)
I even tied a rope 20 ft in a tree and fast roped down 100 times, the gloves are still in immaculate condition!!
-MultiGLAM
AMAZING GLOVES GET THEM!!

Cons:
You don't own them :) Trust me these are amazing gloves, don't listen to the other guys review!
What is the scale measurement size chart thing for hands?
0 answers
1 asked
Search Tags: Protection Grip Hand Mechanic Mechanics Traction Knuckle Protection Rubber Padded Pad Pads Impact M Pact
People who bought this item also purchased: