Madbull XM108HP High Power BB Grenade Shell w/ Long Launcher
[J502501207]
( 1 Reviews )
+ Add to Wishlist
The Madbull XM108HP Grenade Shell is designed for all airsoft 40mm grenade replica launchers. It fires 6mm BBs, and is designed to be used with green or red gas. The Madbull Long RIS M203 Launcher is designed to attach firmly to any rail interface system and provide a long barrel for longer range and tighter BB groupings from airsoft BB showers. Madbull is the company that put airsoft M203 on the market. They are the leader of innovative airsoft design that keeps changing they way we play by their great new products
Specifications:
Manufacturer: Madbull
Capacity: 108 rounds
Munition: 6mm
Propulsion: Geen/Red Gas/Propane
Package Includes: XM108 Grenade and Long Launcher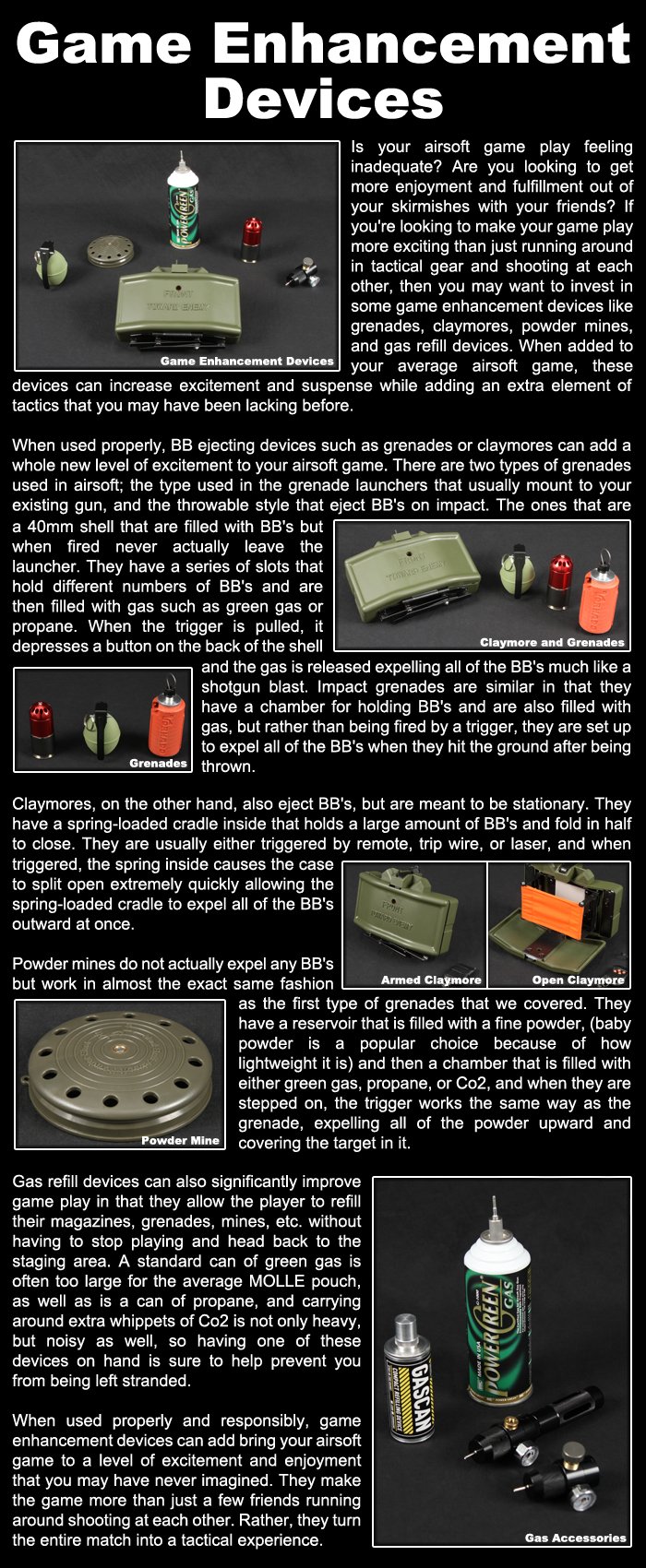 Specifications

Manufacturer: Madbull Airsoft
see 1 reviews
|
Write a Review
verified buyer
D. DREXLER | 2007-08-03
To start off I'll I have to say is wow! The price is unbeatable. The launcher is very nice, sturdy, and solid in construction. It finishes my M4, makes it look amazing. I was very skeptical on buying this or a launcher in general, but wow.! Very easy to follow instructions which is always a plus. And the grenade is great too. It's high powered and I havent put it to the test yet, but I just shot it at a 20 inch circle at 35 yards and hade 87 bb's go through the paper, or in the circle, out of 109. Not to bad, thats about an 80 percent hit accuaracy. Especially at 35 yards, for me that rocks, because I'm not shooting at people 50 to 100 yards away. So if I can do that kind of damage at 35 yards thats good enough for me. I would def. recomend this set to anyone who plays QCB or a more open woods tactical game. Cant beat the price for the quality you're getting.
Search Tags: 40mm 203 Madbull Spray Shower RIS RAS
This product was added to our catalog on Monday 10 October, 2005.