Madbull M433 48 rd. HEDP BB Grenade Shell w/ Long Launcher (Black/Yellow)
[01214]
( 1 Reviews )
❤ Add to Wishlist
The Madbull M433 HEDP Grenade Shell is designed for all airsoft 40mm grenade replica launchers. It fires 6mm BBs, and is designed to be used with green or red gas. The Madbull Long RIS M203 Launcher is designed to attach firmly to any rail interface system and provide a long barrel for longer range and tighter BB groupings from airsoft BB showers. Madbull is the company that put airsoft M203 on the market. They are the leader of innovative airsoft design that keeps changing they way we play by their great new products
Specifications:
Manufacturer: Madbull
Capacity: 48rounds
Munition: 6mm
Propulsion: Geen/Red Gas/Propane
Package Includes: M433 Grenade and Long Launcher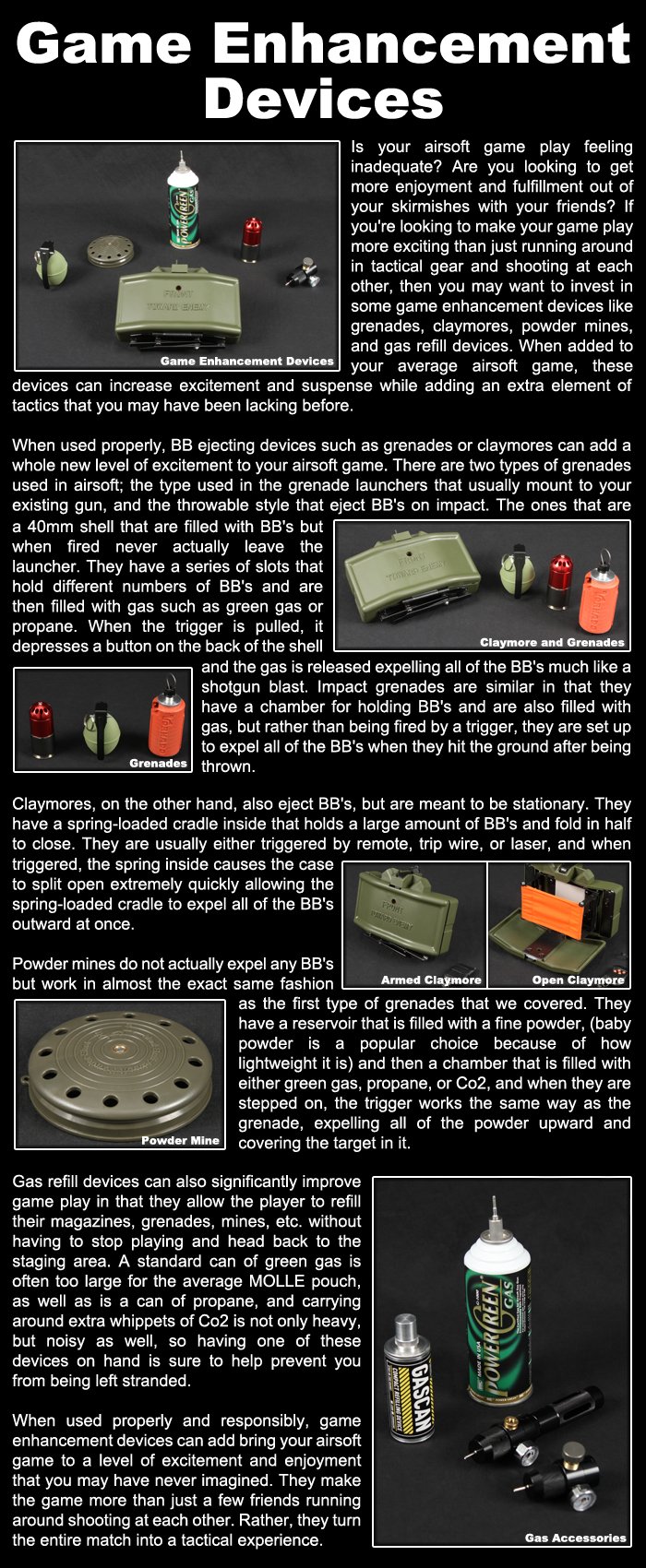 Specifications

Manufacturer: Madbull Airsoft
see 1 reviews
|
Write a Review
G. MARTIN | 2007-12-14
This thing is soo fun! It looks great on my M4, the BB grenade it came with is perfect for CQB, or you can just fill it with gas and put a ping pong ball in it and luanch it really far! Its all steel, feels comfortab le to hold, only problem is that its a bit heavy.
Search Tags: 40mm 203 Madbull Spray Shower RIS RAS
This product was added to our catalog on Tuesday 11 October, 2005.
People who bought this item also purchased: