Lancer Tactical Biodegradable .36g 5100 ct. BBs (Gray)
[S13C02][30916 / CA-136BIO]
( 2 Reviews )
❤ Add to Wishlist
Free Shipping for orders over $99 No Coupon needed
High quality, 6mm precision grade BBs from Lancer Tactical. These bb's are perfectly spherical and as close to a perfect 6mm as you can get. They are suitable for use in any high end AEG, gas gun, or spring gun, and are a great option for any player looking for high grade ammunition at an incredible price. To make them even better, these Biodegradable BBs will even decompose over time in a non-toxic, environmentally friendly way. They are great for extended outdoor operations that require players to use biodegradable BBs.

Specifications
Manufacturer: Lancer Tactical
Color: Gray
BB weight: .36g
Quantity: 5100 rounds per bag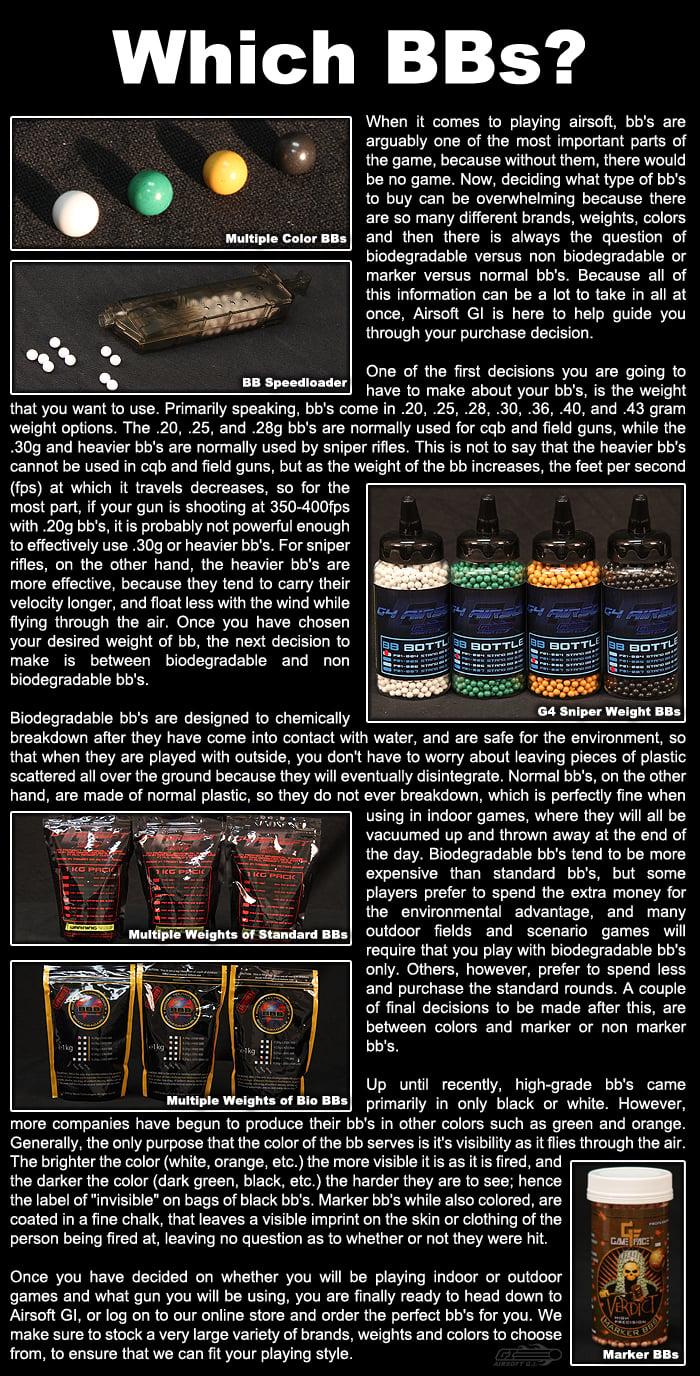 Specifications

Manufacturer: Lancer Tactical
see 2 reviews
|
Write a Review
verified buyer
J. | 2019-09-16
Product Information:
Great for HPA! I use these out of my LMG, they work great! The best part is that there Black so they cant see them coming at them.

Pros:


Cons:

M. FARBER | 2020-03-19
Product Information:


Pros:
So basically I have a flat and rhoped LCT rpk nv that likes heavy bbs and I like to be able to found a heavy bb that I can stack deep for a decent price and I was skeptical about this at first because of how cheap the price was...... so I took the risk and bought this ammo and went out to test it and to my surprise it actually fed flawlessly... even though this is certainly probably not the best quality ammo of its weight class it's still feeds perfectly and would be perfect for a lmg gunner with rhop looking to shoot at longer ranges.

Cons:
I would say the only complaint I have is that they are black and it is much harder to see them in flight although then again it could also be construed as a pro because it will be a lot harder for the enemy to see your incoming rounds.
Search Tags: Low Cost Seasonal BBs High Quality Precision Grade Seamless Polished Ammo BBs 0.36 g bb bb's bio BB Bag bio bios biodegradable
People who bought this item also purchased: