Elite Force Thunder 0.20g 1150 BBs
[R01C01][11031 / 2279480]
( 4 Reviews )
Free Shipping for orders over $89 No Coupon needed
Elite Force is one of the newest BB manufacturers on today's airsoft market, and their BB's have been a huge hit. These BB's are as close to a perfect 6.00mm as you can get. One of the things that has made their bb's so popular is that rather than keeping their bb's in a flimsy, hard to handle and reseal bag like other brands, Elite Force BBs usually come in an easy to handle and easy to store bottle so you don't have to worry about a bag tipping over and making a mess. What sets the Elite Force Thunder bb's apart is that they actually come in a Thunder B grenade shell. This means that once you have loaded all of them into your magazines to be fired, you can then use the container to stun and eliminate even more enemy players.
Specifications:
Manufacturer: Elite Force
Model: Thunder BB's
Color: White
BB Weight: .20g
Quantity: 1150 bbs per bottle

Features:
High quality bb's
Thunder B shell
Seamless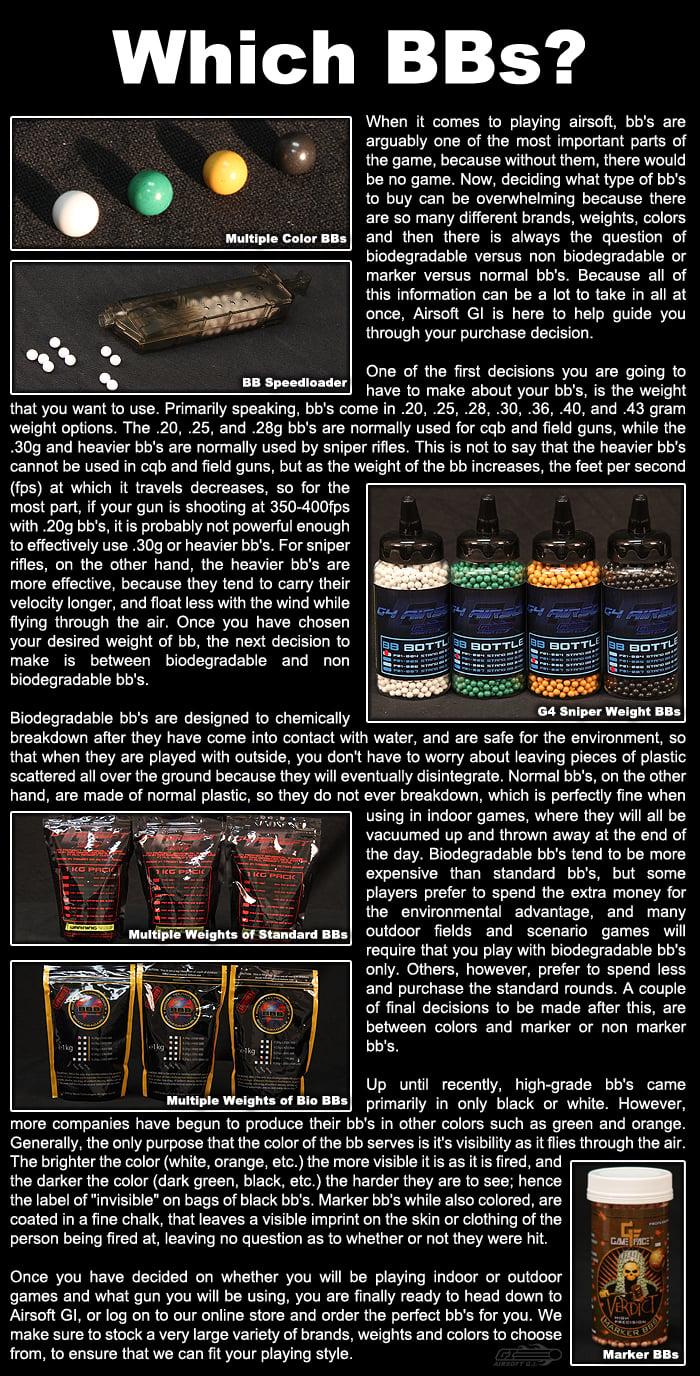 Specifications

Manufacturer: Elite Force / Umarex USA
see 4 reviews
|
Write a Review
verified buyer
A. STRUNK | 2013-11-06
Product Information:
Elite force makes excellent bbs they are made with high quality and also fly very well and of course if your hop up is right these babies fly very straight which is what you want right ok then stop looking at these and but them

Pros:
Are well made
Fly great
Fly straight in cool bottles you can use for a thunder b

Cons:
I have absolutely no cons for these things I have been using them for 4 years and not a flaw yet I highly recommend these bbs for EVERYONE
N. LETTIERE | 2013-12-06
Product Information:
Since getting into airsoft, I've used a few different brands of BBs, and Elite Force is the best! These are the best bang for your buck. I've bought about 30,000 and I've had not one defective bb at all. Elite Force bbs have an extremely high quality polish that will keep these from jamming your barrel (so long as your barrel is clean too.)

Pros:
Great prices.
Their Bulk Deals are even better if your buying for your friends or a team.
Very high quality polish.
Very consistent 5.95mm ±.01


Cons:
None at all. These bb's are simply the best you can buy.
verified buyer
R. KELLER | 2014-02-01
Product Information:
Good bargain for BBs. It's a lot in my opinion for such a little container. Also it looks like a grenade so if you wanted, you could use it as a fake grenade when it's empty.

Pros:
Interesting look and design
1150 bbs so for $5.00 you get your money's worth

Cons:
None. Seriously. It's small and therefore portable and carries over 1K bbs, what more could you ask for?
restock?

is there an estimated date when this will be back in stock

1968 days ago

Eamon M

0

0

(I have this same question)

Staff Answer:

We unfortunately have no ETA

1965 days ago

1 answers
1 asked

Fitting

Could this fit in a standard flash bang pouch or not?

2124 days ago

Jacob B

0

0

(I have this same question)

Staff Answer:

It could.

2124 days ago

1 answers
1 asked
Search Tags: High Quality Precision Grade Seamless Polished Ammo BBs .20g BB Bag .20 20g 20 Bottle Bottles
People who bought this item also purchased: