(Discontinued) SRC Long Barrel Extension 14mm CCW
[04485]
( 4 Reviews )
This barrel extension is a mock silencer that will enhance the looks of your rifle. The 14mm counter clockwise threading is compatible with most rifles that have screw on/off flash suppressors. With a mock silencer you have the option to increase the length of your inner barrel for great accuracy.
Specifications:
Length: 161mm (6.3")
External Diameter: 37mm (1.48")
Thread Type: 14mm Counter-Clockwise
Thread Position: The edge of the barrel extension
Recommended fit: M4, M16, G36, MP5, and Pistols

Please Note:
This product has ABSOLUTELY no silencing capability, it serves no function other than aesthetics.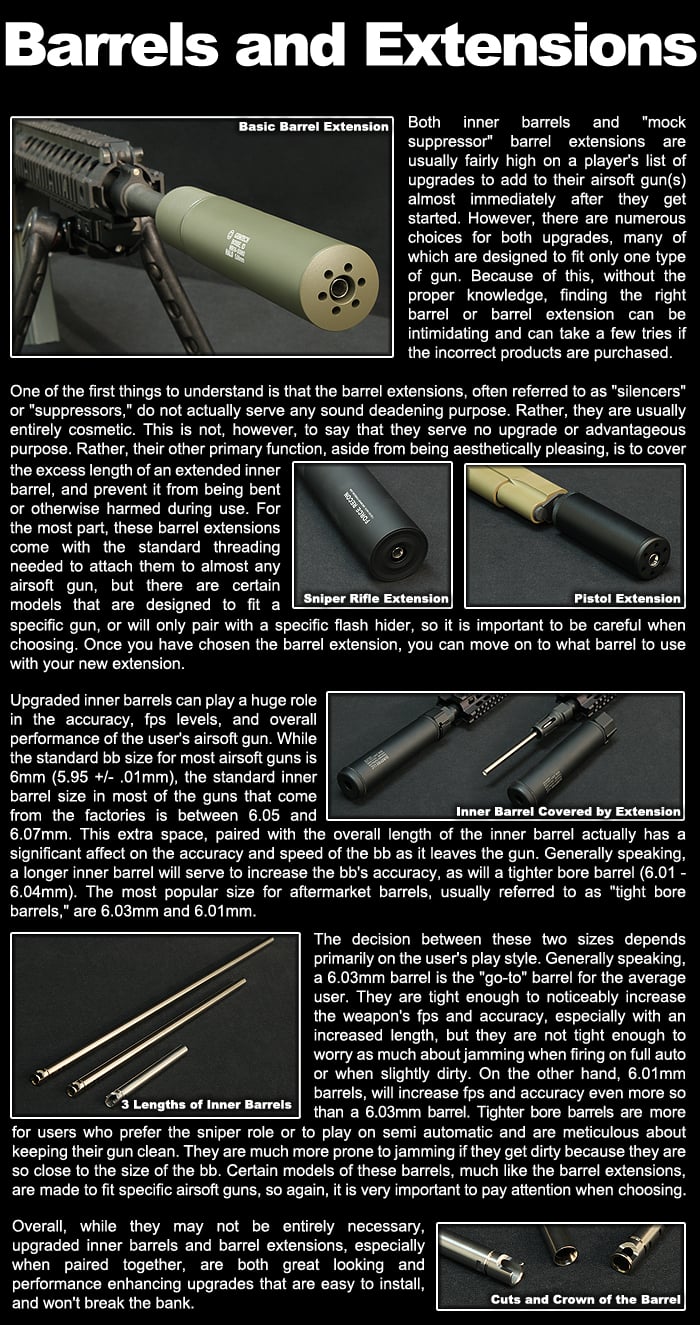 Specifications

Manufacturer: SRC
see 4 reviews
|
Write a Review
verified buyer
D. KELLEY | 2009-08-31
Product Information:
this silencer is great. I put it on my kwa g36c and it looks fantastic. Not only does it look good but it also, for some reason, makes the gun less noisy. I know that airsoft gi says that i has no silencing ablities, but for me it eliminated the noise of the bb leaving the barrel. I love this silencer

Pros:
Great looks
Is very light
silences my gun with no modification


Cons:
the outer barrel is a little wobbly, but its fine with me, a little glue should fix that up.
thats it, nothing else bad with it
verified buyer
A. LEMAN | 2009-09-16
Product Information:
This is a great product. There is a slight rattle due to the outside tube not attached well to the main tube but that's an easy fix with some hot glue to fill the VERY small gap between the two.

Also be careful putting it on. I put mine on crooked at first and almost screwed up the threads.

Pros:
-Looks great
-Does the job


Cons:
-rattle but again, easy fix
-i think the price is high but whatever it's great.
verified buyer
M. SPRING | 2010-08-30
Product Information:
Great extension, looks sexy on an HK416

Pros:
Aluminum
sexy
light

Cons:
none
Search Tags: 14mm CCW M4 Cosmetic Mock Suppressor
This product was added to our catalog on Wednesday 19 November, 2008.