Classic Army 6.04mm High Precision Inner Barrel for AK 47
[Z10G04][02749 / P302M]
( 1 Reviews )
Precision barrels are best described as an inner barrel with a diameter of 6.04mm or less. Precision inner barrels allow for better compression, improved accuracy, and in a few cases increase muzzle velocity. Although precision barrels often require more maintenance and cleaning, they can give an AEG a greater range and improve the overall performance of an airsoft AEG.
Specifications: Manufacturer: Classic Army Material: Stainless Steel Bore Diameter: 6.04 mm Gun Type: AK-47 Barrel Length: 456 mm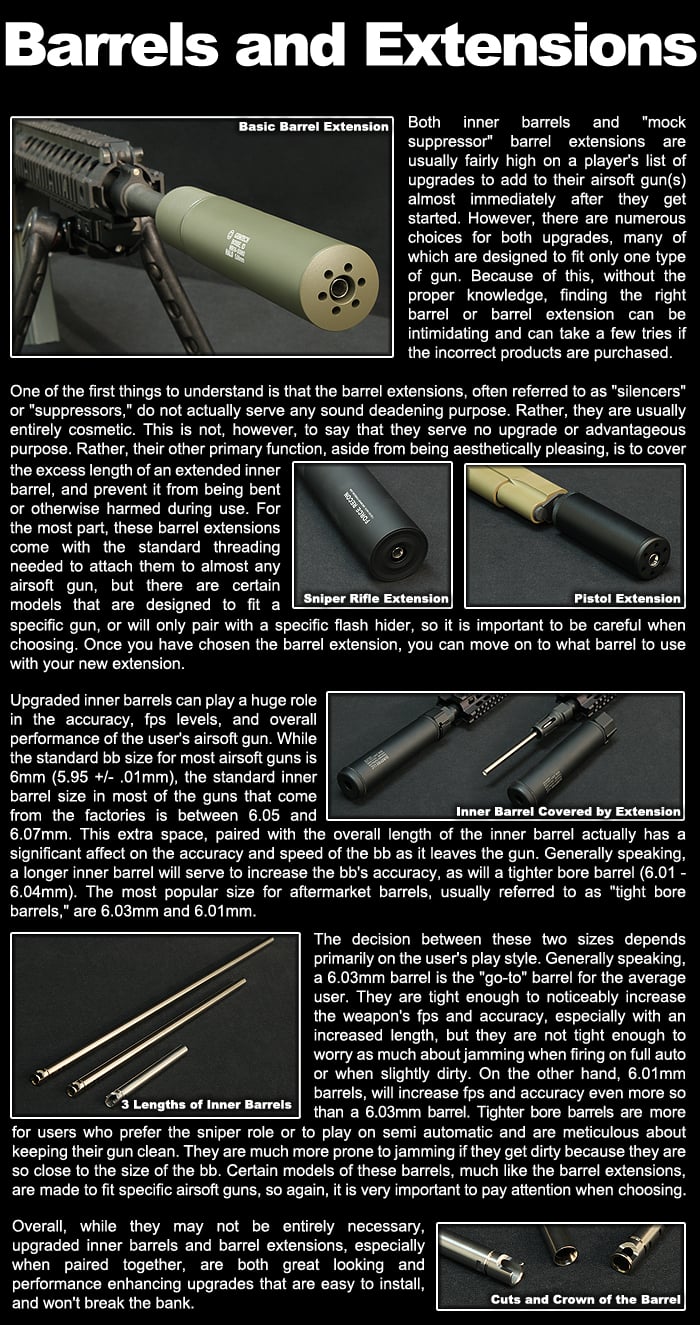 Specifications

Manufacturer: Classic Army
Color: Grey
Size: 456mm
Material: Stainless Steel
Package Includes: One (1) Precision Inner Barrel
see 1 reviews
|
Write a Review
verified buyer
S. RAYYAN | 2008-01-09
I bought intentionally to upgrade my TSD AK47, but it already came with a precision barrel. So i used it on my other cheap ak made by china. I t improved the accuracy greatly and it shoots farther. The stock barrel was at least a 7 mm, because the accuracy was horrible before the upgrade. Anyway, this is a great buy for improving accuracy and distance. Just make sure to get a hop-up bucking, preferably Systema's.
Search Tags: Tokyo Marui ICS JG SRC Cyma Echo1 VFC G&P AGM King arms G&G upgrade AEG Cut FPS Accuracy Tight bore tightbore
This product was added to our catalog on Thursday 04 October, 2007.
People who bought this item also purchased: