AIM Sports Padded Weapons Case 36" (Black)
[S07C07][12746 / TGA-PWCB36]
Don't take risks with your guns, airsoft or otherwise: always carry them in a safe, enclosed case. Spacious, padded and manufactured with 600-denier nylon, the AIM Sports 36" Padded Weapons Case is the perfect carrying solution for those who take their weapons seriously. This case will fit guns like the AK47, M4/M16, MK36 and more. On its outside, the case features two large pouches for small accessories or handguns. On the front of these pouches are molle panels for mounting other pouches for a more organized custom setup. Near the front right side are two additional pouches perfect for carrying water bottles, tools or other necessary equipment. For protection and organization on its interior, the case features a 0.5" padded flap to separate rifles and a 0.25" padding to cushion contents from external damage. The AIM Sports 36" Padded Weapons Case also features hide-away back pack straps for versatile carrying configurations. Protect your firearms and optimize carrying organization - order the AIM Sports 36" Padded Weapons Case in black here at Airsoft GI today!
Attention all airsoft and paintball players: it is illegal to brandish your replica guns in public. Please always transport them in a carrying or storage device. If you do not have a rifle bag yet, you need to get one now! It is the perfect rifle bag for your AEG. Please make sure to purchase a rifle bag for your airsoft weapon.
Specifications:
Manufacturer: Aim Sports
Model: Padded Weapons Case
Material: 600 Denier Nylon
Length: 36"
Color: Black
Package Includes: Case

Features:

Two External Pockets for Pistols

Two Stationary Utility Pouches

0.25" Padding

0.5" Divider

Hide Away Backpack Straps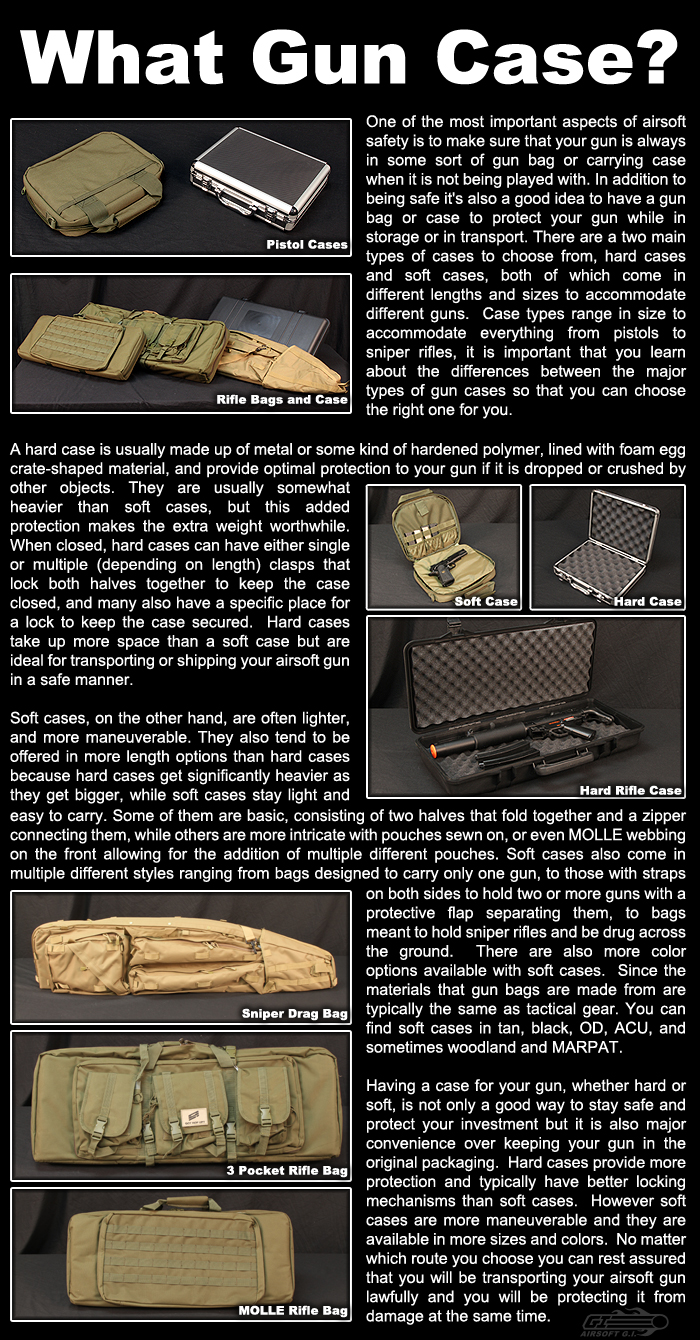 Specifications

Manufacturer: AIM Sports Inc.
Color: Black
Size: 36"
Material: 600D Nylon
Package Includes: One (1) Gun Bag
Search Tags: Rifle Accessories Equipment Carry Transportation Storage Multiple Pockets 600D Nylon Gun Bag 36 MOLLE Double Dual
This product was added to our catalog on Monday 18 March, 2013.
People who bought this item also purchased: