TOP 5 ITEMS YOU MUST HAVE FOR AIRSOFT!
Tactical Vests and Chest Rigs are very useful items in airsoft. Allowing you to carry more magazines, tools, and equipment while being able to access them quickly and easily make you more effective on the field! They also provide more protection from BB shots. Providing some padding for the impact of the BBís. You canít go wrong with a tactical vest or chest rig!
Handguns in airsoft are so much fun! Especially gas blowback pistols. They function and manipulate just like the real fire arm counterpart. Having a side arm comes in handy in many ways! Being able to deploy a loaded gun, instead of taking time to reload will allow you to get a shot off faster. If you are using a longer gun and need to go indoors, using a pistol makes you fast and able to maneuver around corners and rooms much easier. Side arms are a lot of fun and help out in a pinch!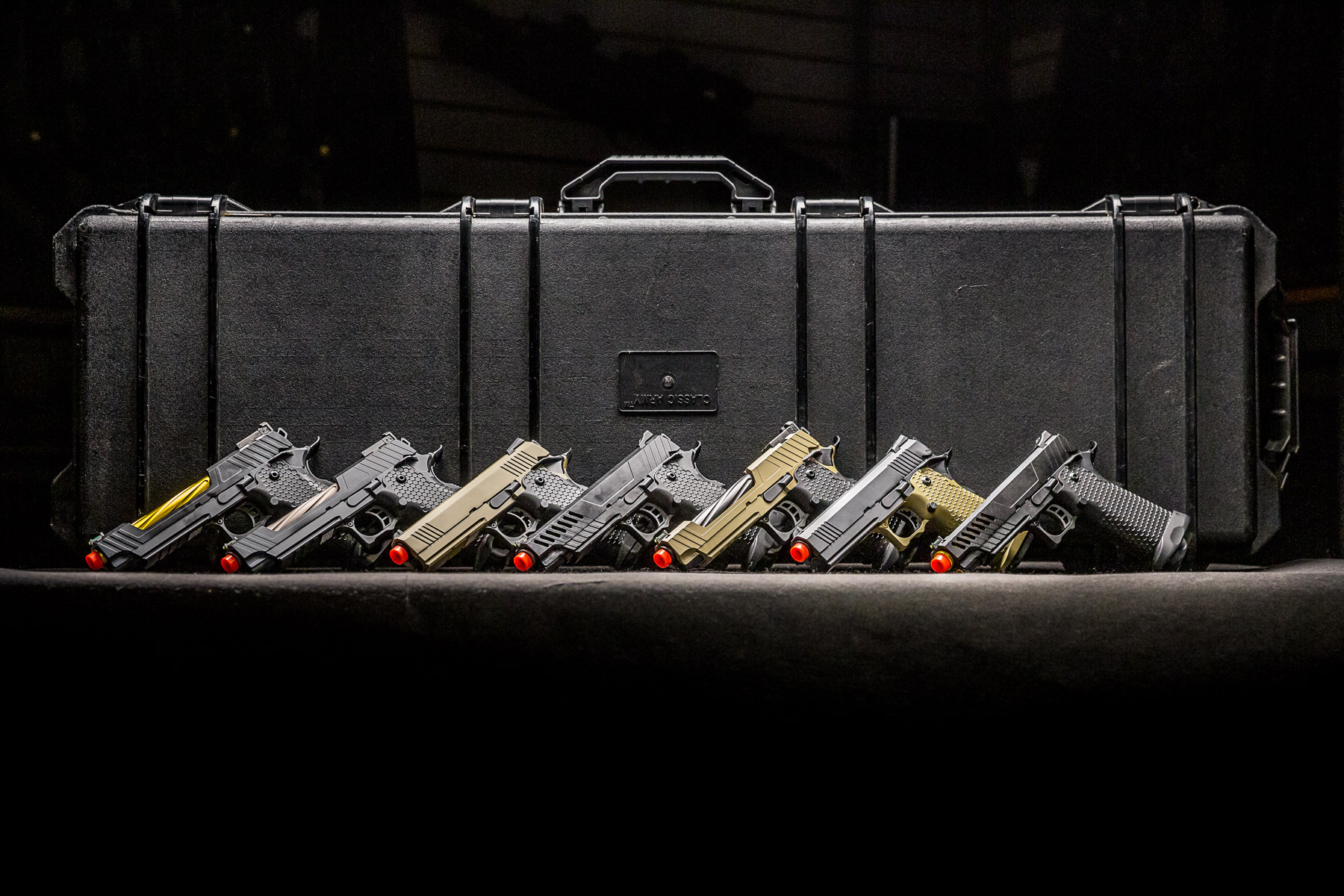 There are a plethora of different airsoft grenades. From sound distraction grenades to BB shower grenades. They add a level of depth in any airsoft game. The adrenaline rush of a sound grenade going off unexpectedly or throwing a shower grenade into a room full of enemy players. Airsoft grenades can help change the tide of the game. Once you use one, you will be addicted and understand why airsoft grenades are a must have!
I am a very firm believe in using iron sights and learning how to aim with them first before using an optic. When you finally get an optic to help aim, you will see the night and day difference. Being able to put a colored dot or some crosshairs on a target is much faster than lining up some iron sights. They are ready to use when you are.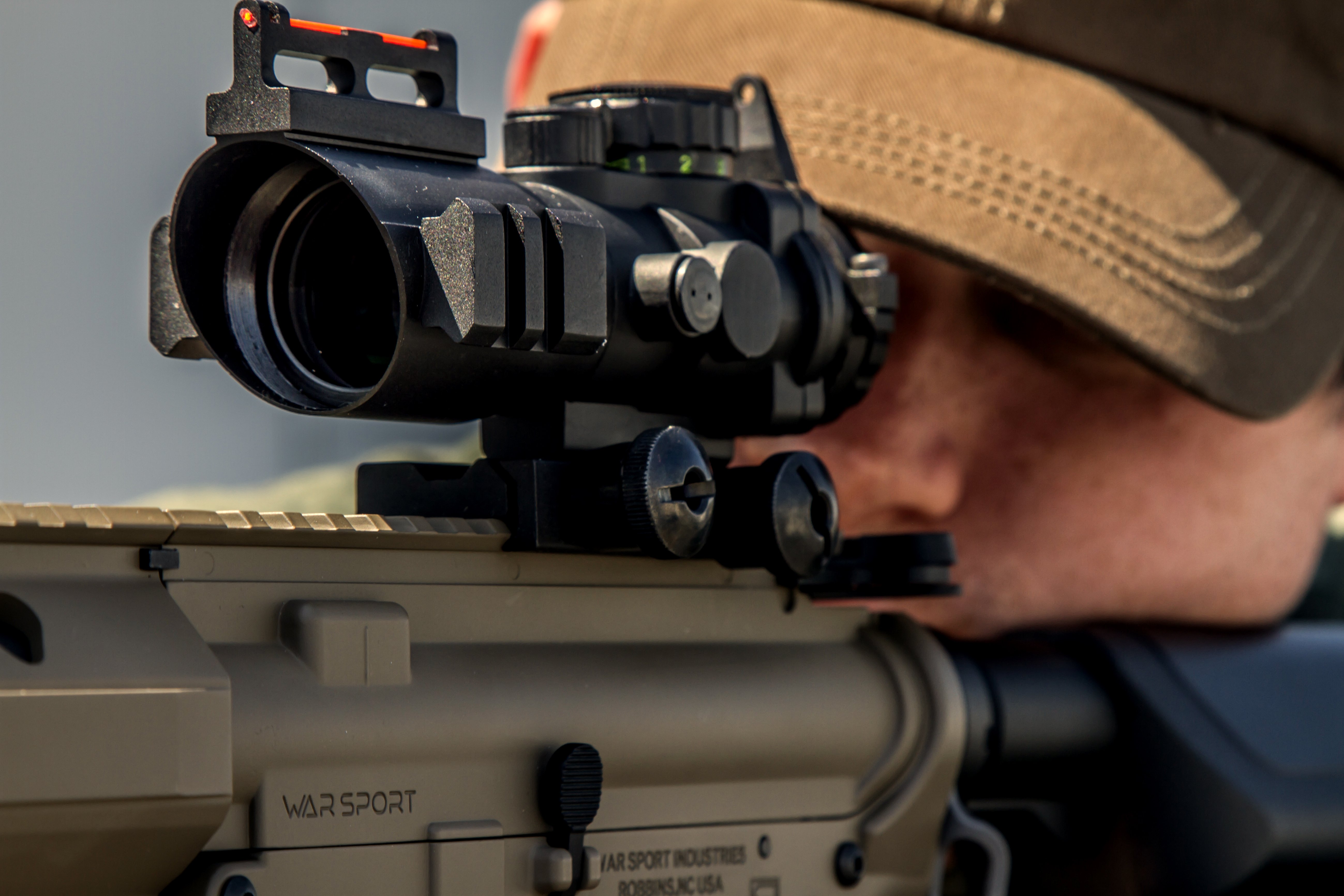 Before filling your gun with other accessories, a sling is probably the most underrated piece of equipment. Being able to walk around with your gun without holding helps out a lot! Walking on and off the field, being able to sling your rifle will help keep your arms from getting fatigued faster. Having a sling will allow keep your hands free when needed, but keep your gun by your side!