Top 5 Airsoft Hacks
There are a lot of tips and tricks that can help in all aspects in the airsoft world! From accessory placement, to actual tactics. Here are a few random airsoft hacks to help you!
Purging the air out of gas magazines
Let me play a scenario for you. You are gearing up for a game. You load all of your magsmags with BBs. You fill your gas mags and you check to hear for any leaking. Everything seems good and you get out on the field. You need to draw your pistol and after a couple of shots the gun stops firing. You know you filled the magazines with gas and you know there is no leak. You can help prevent this and make sure your magazines are full of gas by purging the air out of the magazine. This is simply done by pressing the release valve before you fill your magazine with gas. Continue to hold the valve open as you begin to fill the magazine. After a couple of seconds of filling the magazine with release valve opened, release pressure from the valve to close and continue to fill the magazine. Another tip to help fill the magazine is to put your ear to the gas can. You can ear the gas enter the magazine. The sound will go away once the pressure has equalized.
Set your gear up to how you move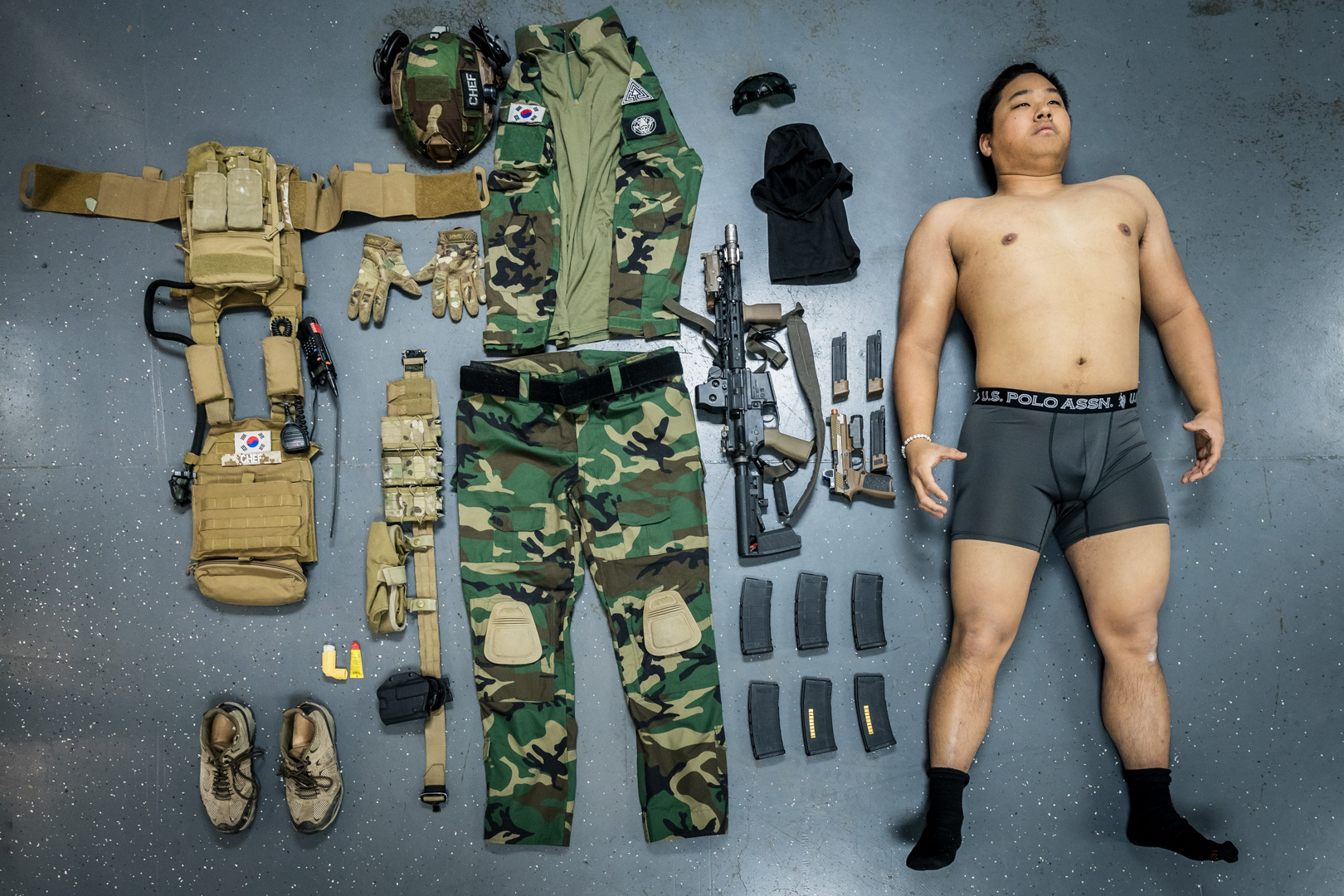 As tempting as it is to get a tactical vest that is already built out, make sure it is comfortable and allows you to move as efficiently as possible. Letís say you hold your rifle with your right hand on the trigger. If you place your magazines on the right side of your body, you will have to release the gun to reload your airsoft gun. If you place your magazines on the left side of your body, you can reload your gun with your supporting hand. Making the action of reloading faster and more efficient.
Top off your magazines
This may seem unnecessary, but when have you ever complained about carrying too much ammo? If you have a High Capacity Magazine, you can top off the BBs once you have finished winding the spring. You will probably be able to get another 30ish shots loaded. On top of that, you will give less room for the BBs to rattle as you are running around. For gas guns, load the chamber and top of the magazine. It is only one shot, but that could be the shot you need to get your kill!
Empty your magazines
You are packing up after a long day of airsoft. You are tired and just want to get some food and go home. As you are packing up, take a couple of minutes to empty your magazines. This will help increase the life of your magazines and allow them to continue to feed BBs without any issues. If you keep your magazine loaded for an extended period of time, the springs will lose tension and will start to suffer in performance. Taking the extra time to do this will keep your mags in tip top shape! You want to do the same for CO2 powered magazines. If possible, use all of the CO2 before removing the cartridge. This will prevent blowing out some of the seals. For green gas magazines, you want to leave them with a little gas inside when you are storing them. This will keep the seals lubricated and in the proper shape.
Lubricate and clean your guns
This is one of the most important tips in airsoft! Cleaning and lubricating your airsoft gun will help keep it running for years to come! With AEGs, all you really have to worry about is the inner barrel. Paper Towels, 100% silicone oil, and the cleaning/unjamming rod that comes with the gun is all you need to make sure that your inner barrel stays clean. This will prevent BBs from jamming and will keep your accuracy at its maximum potential! For Gas Rifles, you will want to clean all moving parts. These parts will vary depending on the gun, but making sure that you clean all of the necessary parts is crucial to making sure your gun will continue to work for years to come!