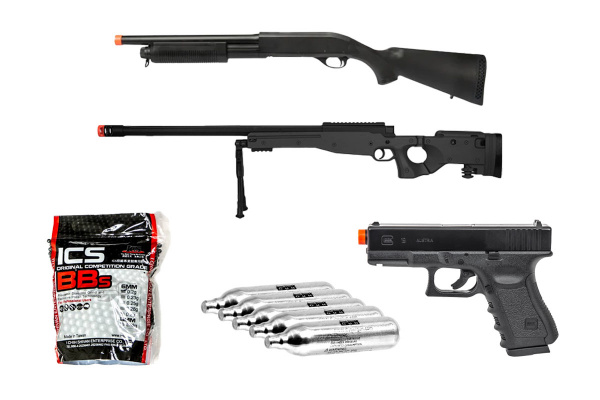 We've all been the new player, fresh faced to a hobby that has a plethora of places to get started! Analysis paralysis is a very real feeling many of us have experienced as we began our Airsoft Journey.
Well, we've got news for you, dear readers, as it doesn't have to be that hard anymore! We've compiled a HUGE selection of package deals to get you started on your journey. These cater to all kinds of players, with different combinations of guns and gear to make sure you get the things you need to start, and save a bit of money while you're at it!
How Do You Choose?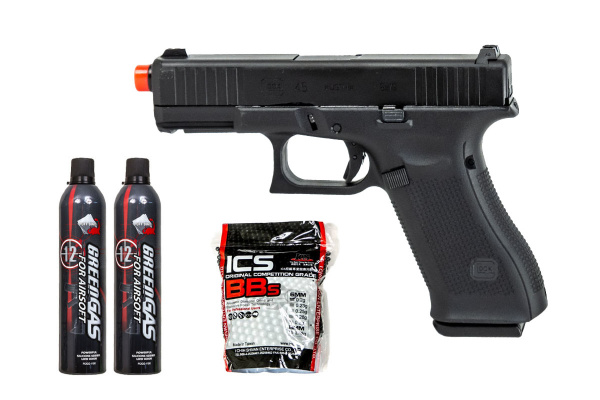 We've got some advice on how to pick, if you want to browse the entire selection available. These tips will help you choose the perfect package for you, or you can just check out our favorites below.
First, start with the gun. The airsoft gun is the core of how you engage with the hobby and picking the right one for you is hard enough, but follow these handy tips:
1. Make sure it looks awesome
2. Make sure it has the features you need
3. Get the best one you can reasonably afford
Like all things in all hobbies, you get what you pay for. Picking the right gun is the first step, and then pick the bundle with that gun that includes the extras you want. That's it. Essentially, prioritize the most important features first, then pick a bundle that checks as many of those boxes as you can!
Okay, but that's still too many options!
That's fine: We've got the top 5 list you really wanted here. These guns are our five favorites, in no particular order.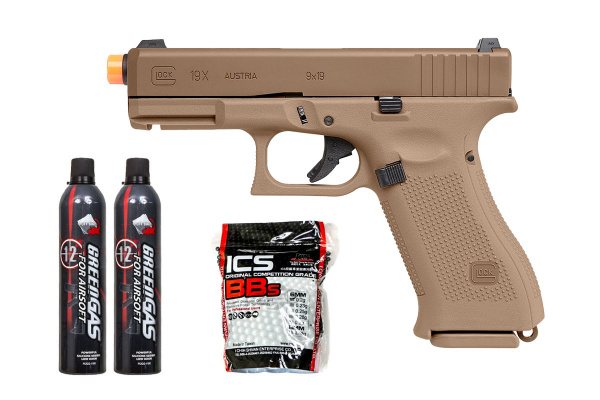 These Glock packages are the perfect option for players who wanted to get geared up fast for a new sidearm, or wanted to start with something small for plinking. They include either a Glock 45 or a Glock 19x, two cans of green gas, and some BBs! The Glock pistols are one of the most renowned airsoft sidearms in the hobby, and you certainly can't go wrong here.
This package is great for the player looking for a little bit of everything. It includes the Lancer LT02B, a fantastic starter rifle, and a WG 304B pistol! The pistol shoots a little hot for the field, but you can use it to hone your skills at home before you hit the field with your brand new rifle!
This starter package is purpose built for those of you that want to hit the field Russian style. This package includes the Double Bell Ak74u, a Vest, battery and charger! If that wasn't enough, we've even thrown in some spare mags! You just need to buy some eye wear and hit the field!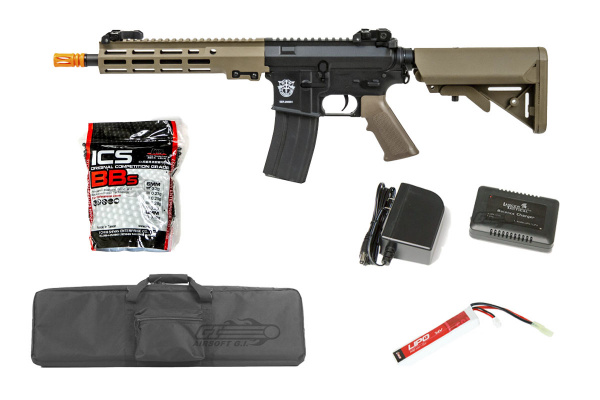 If you want one of the nicest guns we include in a starter pack, look no further! This pack includes the Classic Army Mk16, Battery, Charger, and a bag to keep it in! The Mk16 is legendary for its programmable trigger and sleek modern aesthetics. It shoots amazing out of the box, even with a short 10 inch barrel length, and you'll be more than ready to tackle whatever the airsoft field throws your way!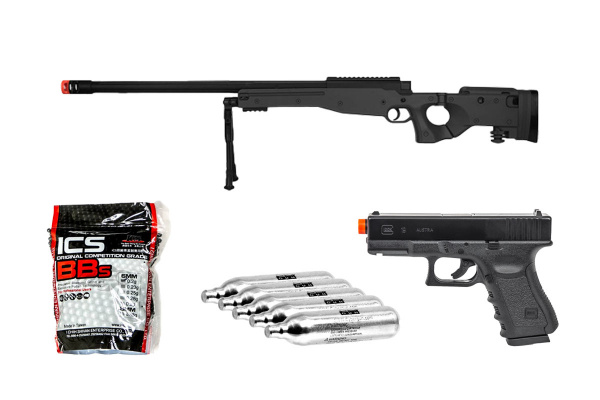 Our last bundle pick was one of the first ones we created, specifically with our long range minded players in mind. This package features a Well M1196B sniper rifle, and a NBB Glock 19. You'll have what you need to pick off players from afar, or engage up close with your handgun. We've even included the Co2 and BBs!
Did any of these packages strike your fancy? Which one did you pick? Reach out to us on social media and let us know! Want to take a chance? Try one of our Mysteryboxes, available in a single, subscription, or 3 box bundle!