The 10 Best LCT Airsoft Guns in 2023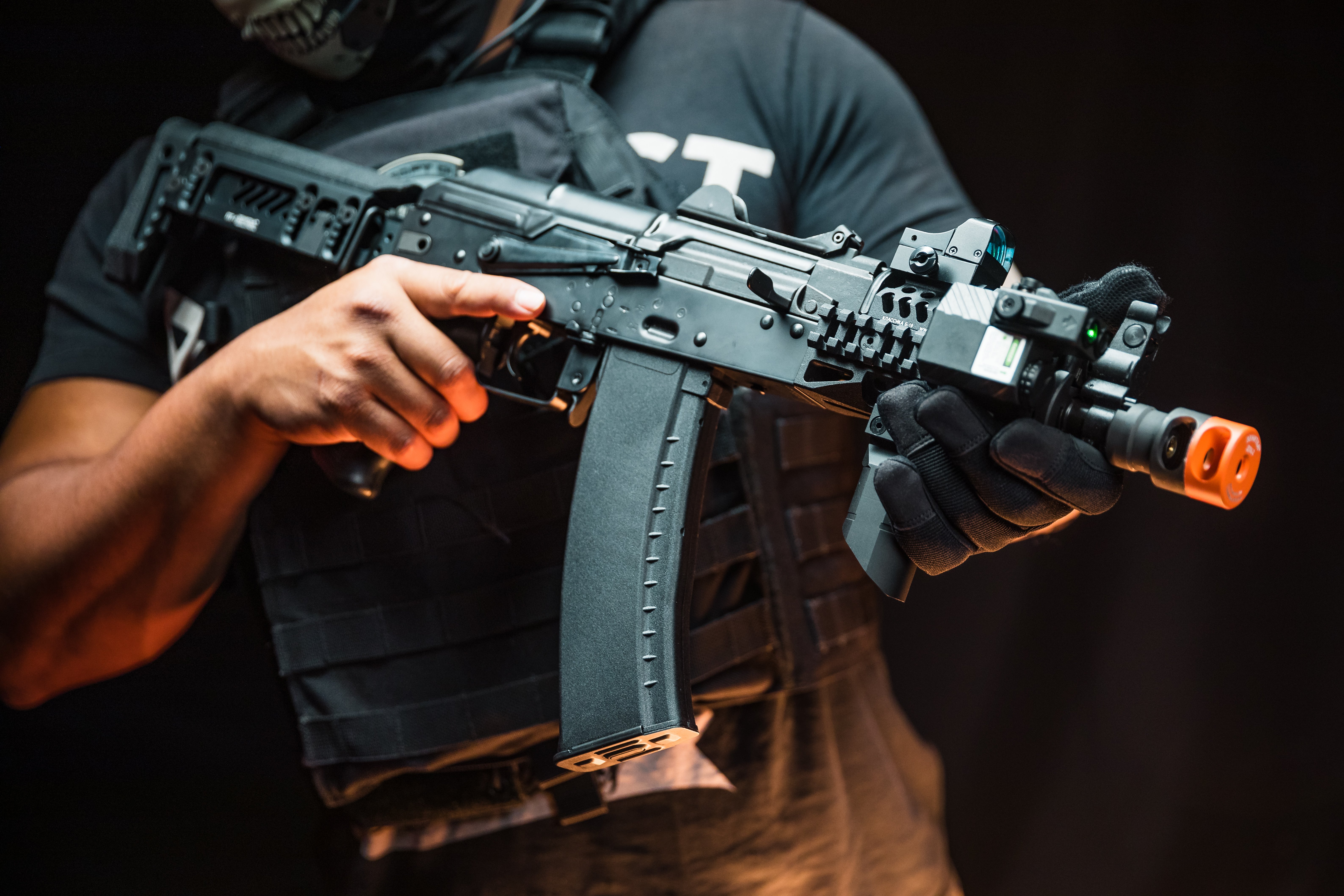 LCT has fast become one of the hottest companies on the market for airsoft guns in 2023. With a penchant for ultra high quality exterior and interior components, LCT airsoft guns donít just feel great but shoot great too!
While they are primarily known for their AK pattern rifles, LCT makes everything from M4ís to LMGs and obscure European rifles as well. Inside of each gun, youíll find an incredibly well crafted gearbox capable of churning snappy 400 FPS shots with every crispy trigger pull. On the outside, youíll find the highest quality steel, wood, and polymer external parts ever seen on a replica firearm.
Which LCT should you buy? Thatís a very personal question, but we thought weíd get you started with our top 10 LCT rifles:

The LCT LCK15 is one of the most modern renditions of the AK rifle available on the market. It takes almost everything shooters love about the M4 platform and gives it that textbook Eastern Bloc twist. Youíll find an AK selector and charging handle, but the stock and rail system scream Westernization.
With a folding stock, full suite of picatinny rails, including on the dust cover, and redesigned ghost ring style sights youíve never been more combat ready with an AK. Attach all of the scopes, grips and lights youíll ever need and hit the field. We love this ak for itís modern versatility. It appeals to our futuristic desires and gives off serious Battlefield 2042 vibes!

The LCT LC-3A3 is a glorious replica of the H&K G3. This rifle needs no introduction, but for those of you under a rock, this was a primary battle rifle for many European nations. It was famous for a innovative roller delayed blowback system, and the hefty .308 round it fired.
While the airsoft version has no need for the roller delayed blowback or the .308 cartirdge, it certainly still feels weighty and hefty. G3 replicas are hard enough to come by as is in 2021, so youíd be forgiven for thinking we chose this gun just for that fact alone. However, we picked it because not only is it a G3 replica, itís also one of the best ones available. The construction feels near identical to the real thing. Itís heavy and ruggedly constructed to withstand serious abuse, and LCT even offers all the furniture kits youíll ever want to customize it.

Weíve handled the assault rifle and battle rifle categories, but does LCT do SMGs? You bet they do! The original Vityaz released to critical acclaim and tons of popularity, but it was basic. It lacked options for accessories and customization. The ZP-01 fixes all of that.
By covering the furniture in Z-series parts, youíve got more picatiny rail than you can shake a stick at. The stock was even replaced to give you options for length of pull and cheek weld to accommodate taller optics. This level of modern accessibility is the reason the ZP-19-01 made it to #3 on our list.

What about LMGs? What can LCT do for you in that category?
The LCT PKP Light Machine gun has officially stolen the crown from the M60 they released in years past. Not content to just make the same PKM other lesser companies have put out, LCT took the modern approach yet again.
The PKP modernizes the PKM with ligher weight polymer furniture and a very functional carry handle to more easily transport it around the field. Youíll want it too because this is one of the heaviest airsoft guns on the market today. Make sure you didnít skip arm day before you order one of these behemoths!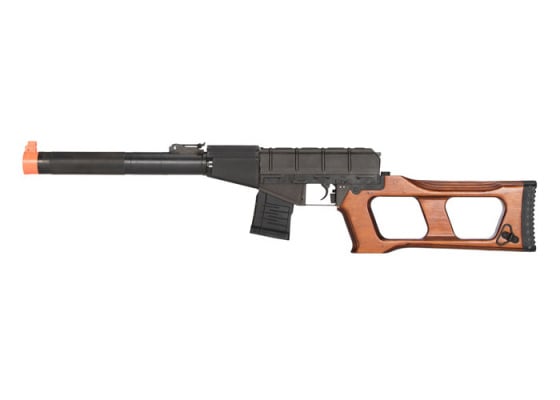 LCT even does sniper rifles! While the VSS looks closer to an SMG, itís purpose in the real world was to be a compact marksmanís rifle. The LCT airsoft replica is no different, capable of staggering range and power in a compact package.
If you thought the G3 we mentioned earlier was rare, VSS models, especially authentic ones, are even harder to come by. LCT has spared no expense making sure the elegant and unique wood stock,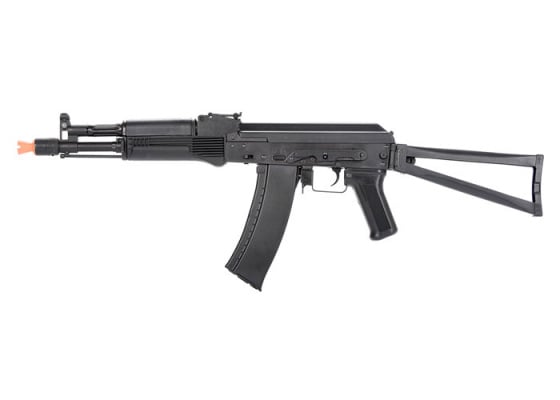 Weíve mentioned previously that LCT is known for their AKís. The Ak105 is one of the reasons for their reputation. This stalwart mid-size model is a no-frills take on a medium sized Kalashnikov perfect for the RUSFOR enthusiast.
The Ak105 features a triangle folding stock, to make it more compact for storage or CQB play, and a slim polymer handguard. It may seem like you canít do very much to this gun, but that couldnít be farther from the truth. This rifle is a blank canvas, ready to bolt on or swap out all of the parts and furniture LCT offers for their AKs. Youíll get all of the performance you want, with a gun ripe for personalization.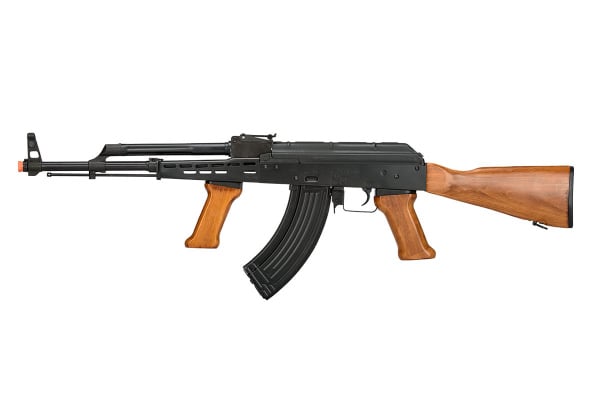 The LCT LCKM-63 is a much more unique take on the AK. This rifle is a riff on the AMD series of AK pattern rifles. Featuring a unqiue reverse vertical grip on the handguard and plenty of natural wood furniture, this gun is an eye catcher for sure.
This gun sets itself apart even further with the unique AMD style handguard and exposed gas tube. It certainly doesnít look anything like other AK style rifles, and youíll find some of the highest quality wood furniture available on this rifle as well! Itís a hard rifle to beat in the looks department.
Surprise! LCT doesnít just make AKís. While the AK may be the model they are most known for, LCT also makes a absolutely wonderful AR as well. The LR16A3 replicates the classic M16A3 often found in service with the US Marines.
This model features a version 2 gearbox, built to the same exacting standards found in every other LCT rifle, with a full metal exterior. Youíll find a bit of plastic on the stock and pistol grip like the real deal, but the rest of the gun is solid metal. A full length rail system encapsulates the mammoth M16 barrel giving you plenty of room to customize this rifle to your hearts content.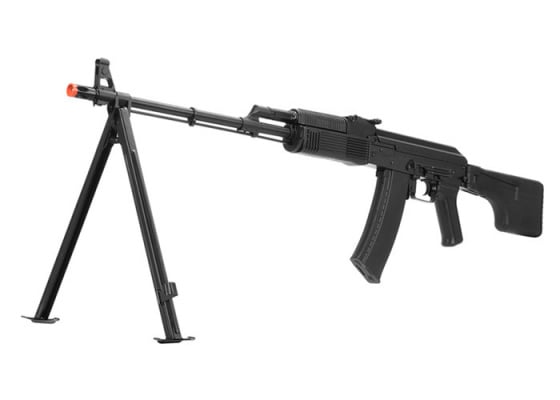 You thought we would only include one LMG on this list? Malarkey!
This list would not be complete without the official OG of the RUSFOR light machine gun gang, the RPK. Now, LCT does make a more traditional RPK offering thatís been around for a little while, but weíve opted to include this more modern take because it includes some cool extra features.
This RPK features some lighter weight polymer furniture in addition an extremely handy folding stock. One of the major downsides to the RPK is the overall length, and any way to cut that down and maintain function is huge. The folding stock makes it easier to fit in normal rifle bags, and can make a very convenient trick to clear tough sections of the airsoft field when you need to.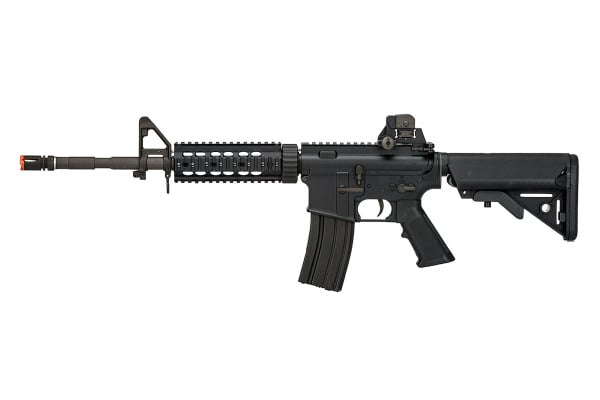 LCTís AR options donít stop at full length M16s! They even have options for those of you that like your ARís shorter.
The LCT AR maintains the same incredible quality found in the M16 they offer, with full metal construction and polymer stock and pistol grip. Unlike the M16, this rifle includes a telescoping stock and a shorter overall length. For those of you looking to build out any M4 style rifle, this is an excellent place to start. Itís compatible with most outer barrels and rails, and the gearbox is every bit as rock solid as every other LCT rifle on the market.
Youíve got our Top 10 list of LCT rifles, so go forth and snag yourself one! Any LCT you buy will be a fantastic addition to your arsenal, and we have them right here at Airsoft GI!